All Showpig Semen is 50% off!
---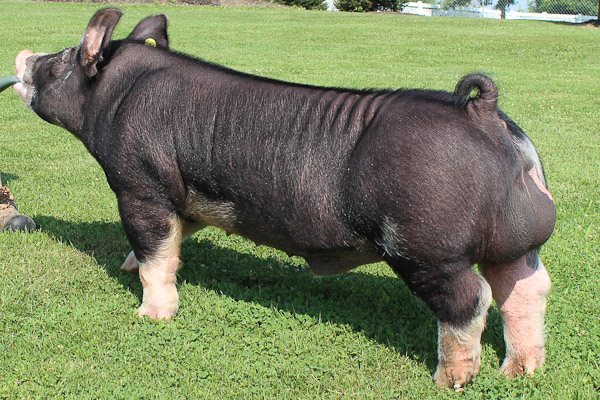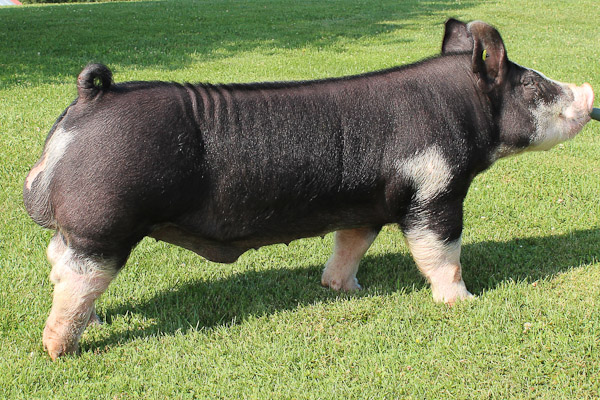 ---
Time Bomb
$150 /Dose - (Guaranteed Settle)
Sire:
Big Time 3-4 x (Preacher Ma 9-3 x Cadillac 143)
Dam:
Shotgun x (Gold Digger x Shotgun Wedding)
---
---
---
Bred By:
Harlan Reid (MO)
Owned By:
Shipley and Snyder Berks (OH)
Time Bomb was Champion Class 5 Berkshire boar at the 2019 Berkshire Type Conference in Springfield, IL. This guy was the real power of the show and was easily our pick of all the boars. He has huge back legs, big bones and a heavy structure with excellent nipple quality. Study his 3/4 rear shot; he is super square behind and super square up front. He is still long bodied, long necked and most important, long hipped with a high tail set. He is cocky fronted but still stout scaled. Time Bomb is big bladed and full rumped with a big rib cage. He is extra big footed ans he can walk all day. Time Bomb has a heads up, go get 'em attitude with a different pedigree than most. This guy just keeps getting better and we are damn glad to own this one!