Guarantee Settle and Overrun Pricing Available
---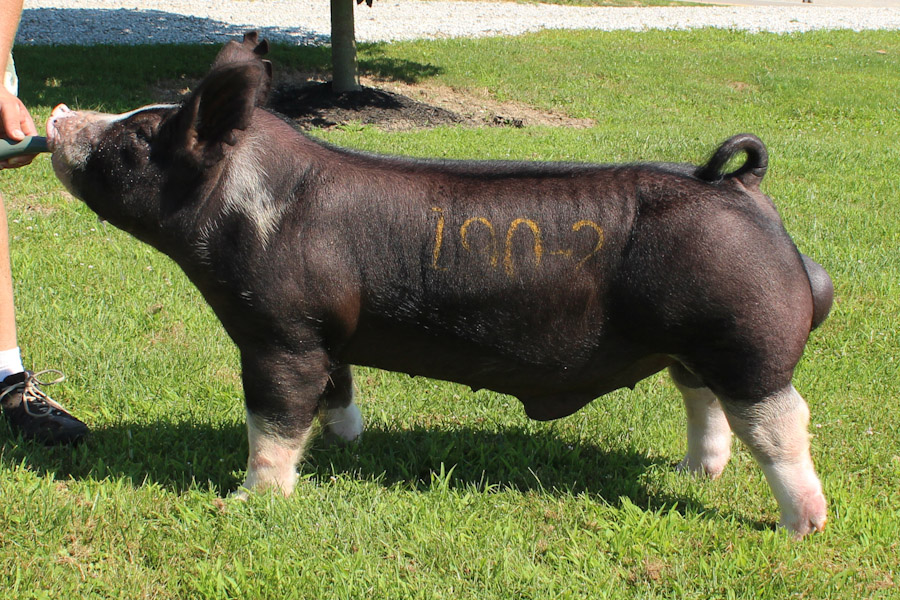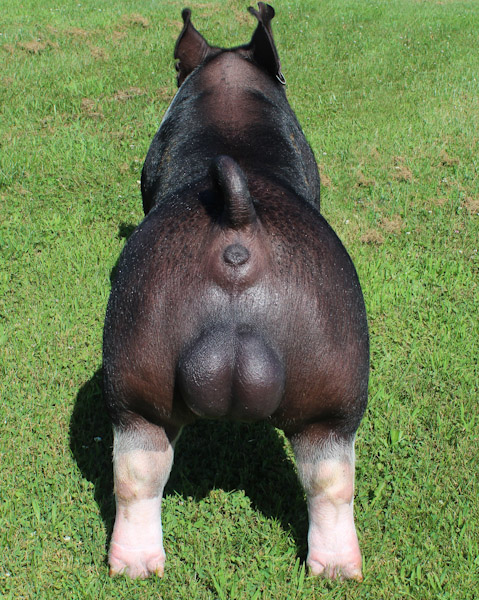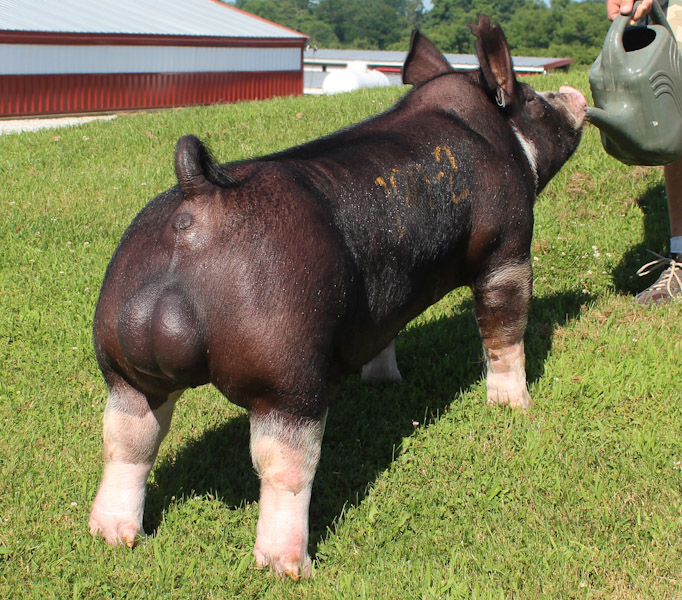 ---
TX
$50/Dose
Sire:
WTX6 Injuried Reserve
---
---
---
Owned By:
Shipley and Snyder Berks
When we left for the National Berkshire Summer Type Conference in late June, we took a very good Boardwalk son. We know he would be one of the top 2 or 3 best boars at the show. He landed in the same class as TX. Judge Randall Buck studied the pair for several minutes and put TX in first and our boar in second. We decided if we couldn't beat him, we better buy him. This young Berk boar has a great WOW factor. (1.39 WPDA .45 BF 6.6 LE at 227 lbs.) Wide and square to the ground. Huge square made toes. Massive top and big square rump. The angles from his shoulder to the ground are right. His hip and hind leg set is as good as you can get. His joints are clean and his neck is long. He has a stout head and he is one heavy structured. stout made show pig sire with a huge WOW factor. This guy is a father- daughter mating. Anytime you inbreed you make the gene pool smaller and when you outcross to the next generation you get an explosion that's really really good. TX will be a great showpig sire for boars, barrows and gilts.