Guarantee Settle on Most Boars! Call for Details!
---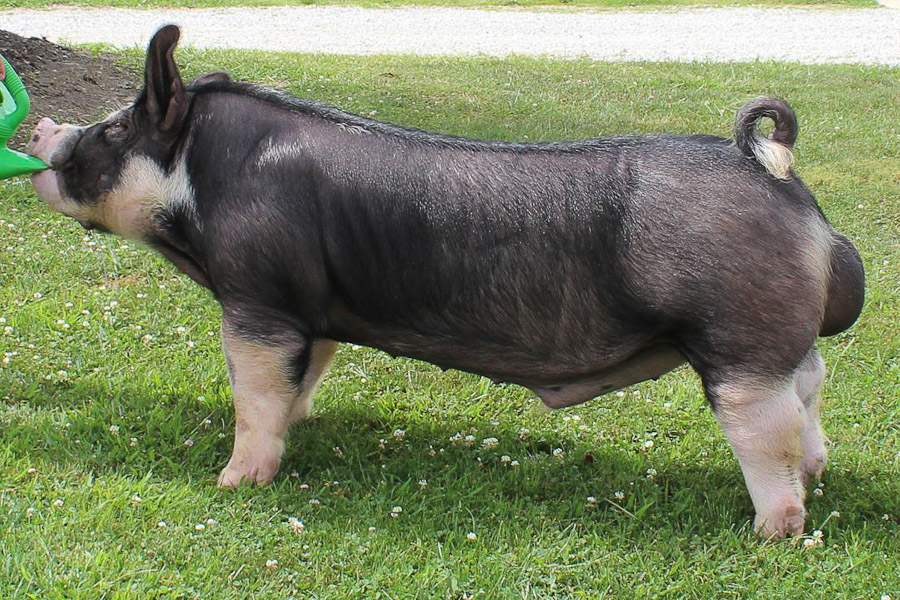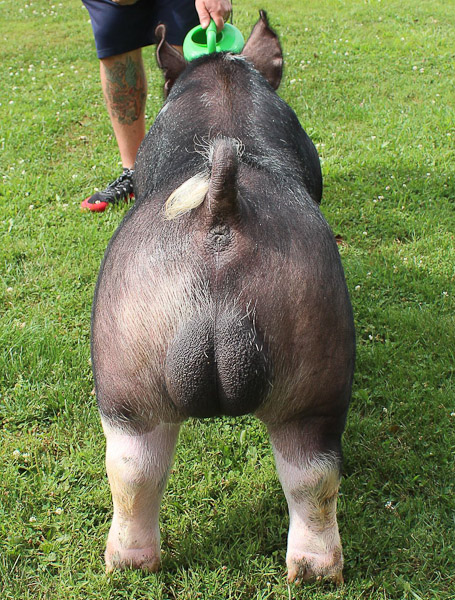 ---
Go West
$50/Dose
Sire:
Fence Post (Keep Talking x Double Barrel)
Dam:
Double Barrel x GunSlinger
---
---
---
Bred By:
Shipley Snyder Berks (OH)
Owned By:
Shipley Snyder Berks (OH)
This line bred Double Barrel son has great eye appeal, great feet, big legs, good thickness and big time muscle. Study his rear shot, he is stout boned and super square to the ground. He is extra clean jointed and very athletic. He is 7-7 on the underline and backed by our #2 Double Barrel sow. She has farrowed 9 litters with 92 pigs born alive. This guy will sire very competitive show pigs but we are most excited about his ability to make moms! He will sire pigging ease with good underline quality and milk flow. This line bred boar will make more consistent, faster growing pigs with the will generate into the future!