Summer Sale - 50% off most boars! Call for details!
---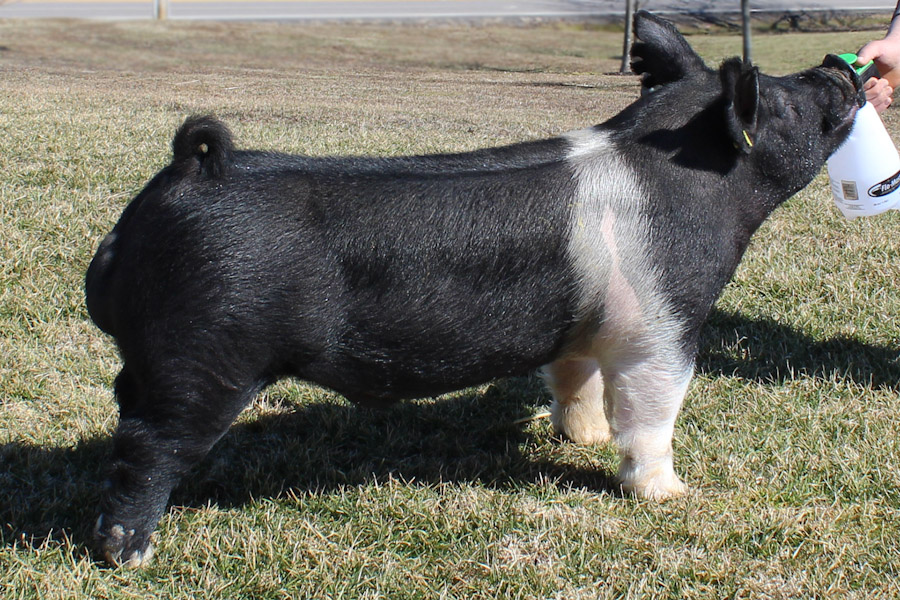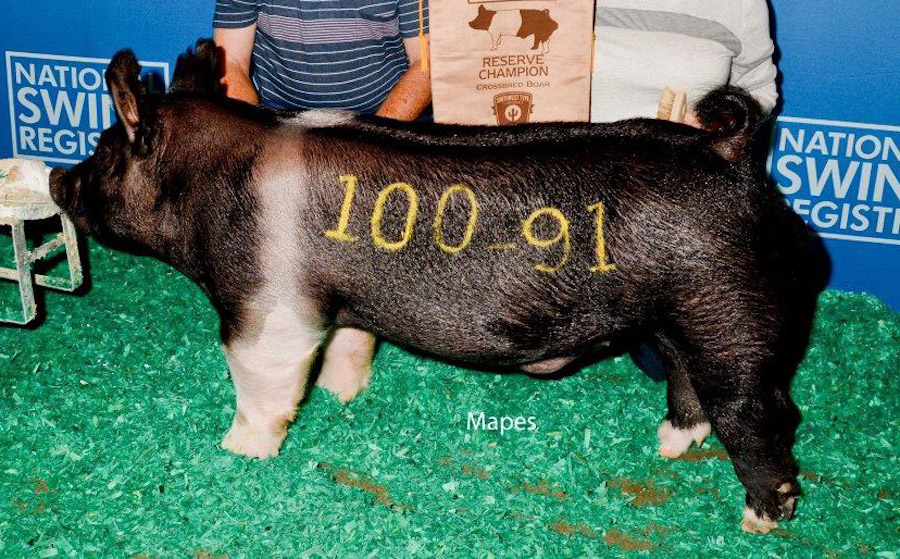 ---
Home Wrecker
$150 /Dose - (Guaranteed Settle)
Dam:
Best Man x Monumental
---
---
---
Bred By:
Glenn Craft (OK)
Owned By:
Shipley Swine Genetics
Reserve Champion and top selling crossbred boar at the 2019 SW Type Conference in Belton, TX. We are really excited to own this young, huge legged show pig sire. Thanks to Glenn Craft for putting one this damn good together. This pic was taken at the show, it is a nice picture of a really good boar. We will try to re-picture this guy at a later date. I don't think I have seen one this heavy structured, this square made that was still this raw made. He is long fronted, sound off of both ends and packed full of muscle. He was shown at 5 1/2 months old. Glenn told me that he was brought to the show straight off of a self feeder. No Paylean and no extra fit. (1.49 WPDA at 254 lbs) He has been here for almost 30 days and has not changed a bit. We have collected him multiple times and his semen quality is excellent as he is giving 12-14 really good doses. This guy makes us excited to make crossbreds.