Winter Sale, Most Boars 50% off! Call for Details!
---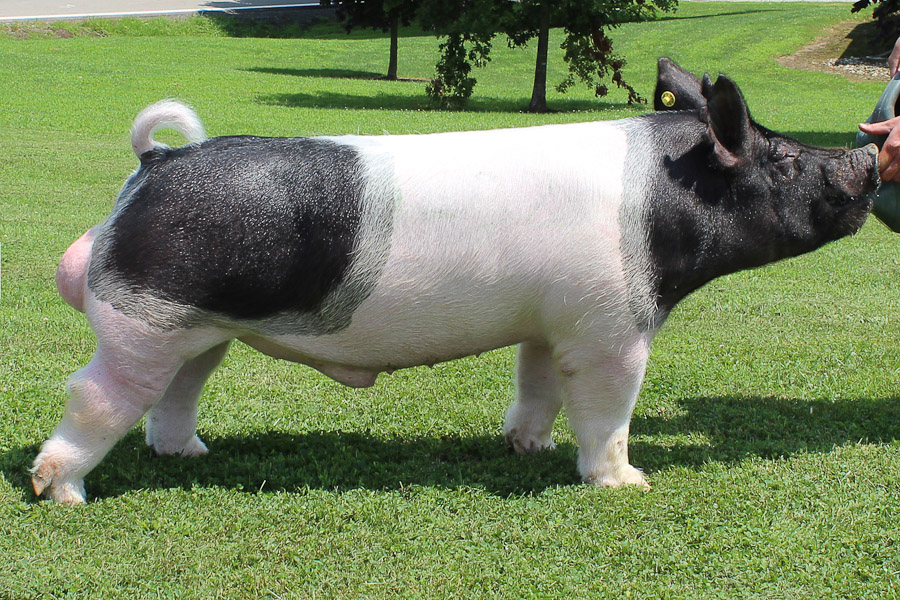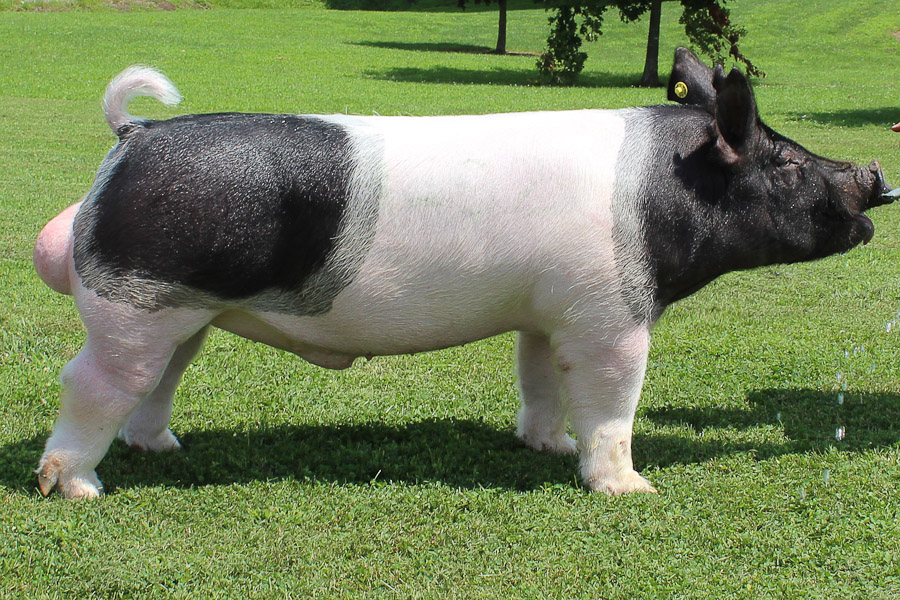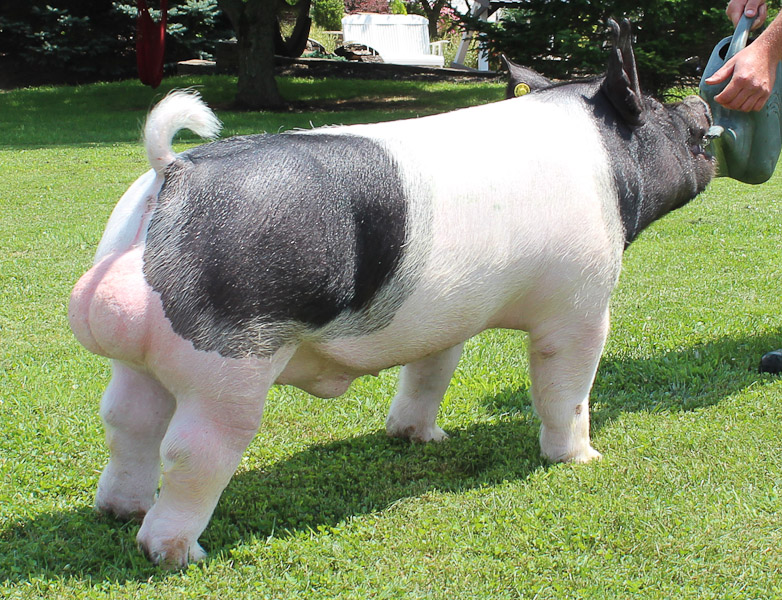 ---
Tin Star
$100 /Dose - (Guaranteed Settle)
---
---
---
Bred By:
Jack Rodibaugh and Sons (IN)
Owned By:
Shipley Swine Genetics
If you are really serious about building good crossbreds, it all starts with extreme soundness and structure. The heavier structured, the better. This guy is one of the rawest made, heaviest structured boars you will find. Tin Star is a tall fronted and level topped boar with a high tail set and tremendous extension off both ends. He has a big deep loin and lots of rump muscle in a really square package. He has lots of center body, plenty of rib with a long clean neck and tremendous underline. This guy will move you off dead center in a hurry! If you breed cross to cross, they can get little and round in a hurry. This guy will back up the maturity pattern, add extra muscle, lots of bone and keep them super sound. He will make show boars, show barrows and show gilts!