Winter Sale, Most Boars 50% off! Call for Details!
---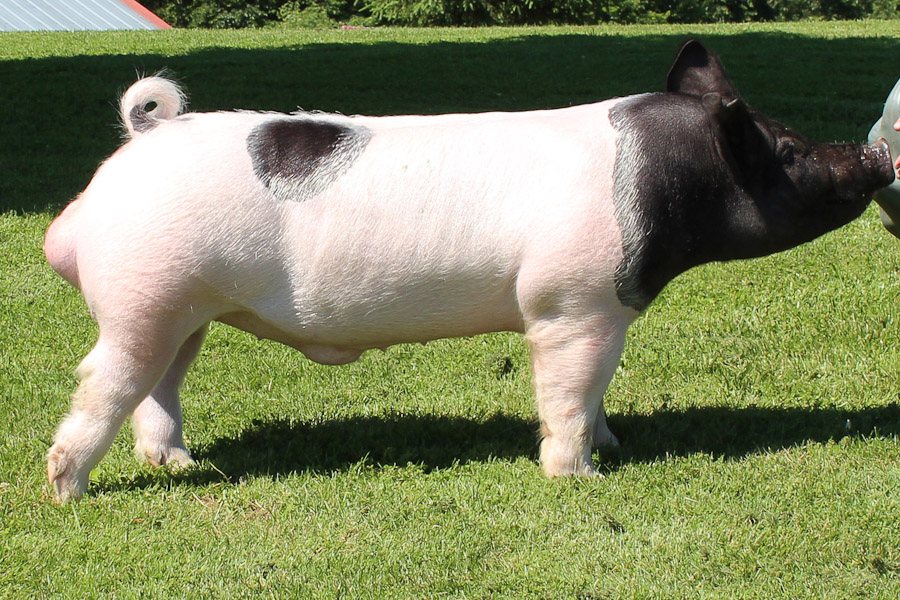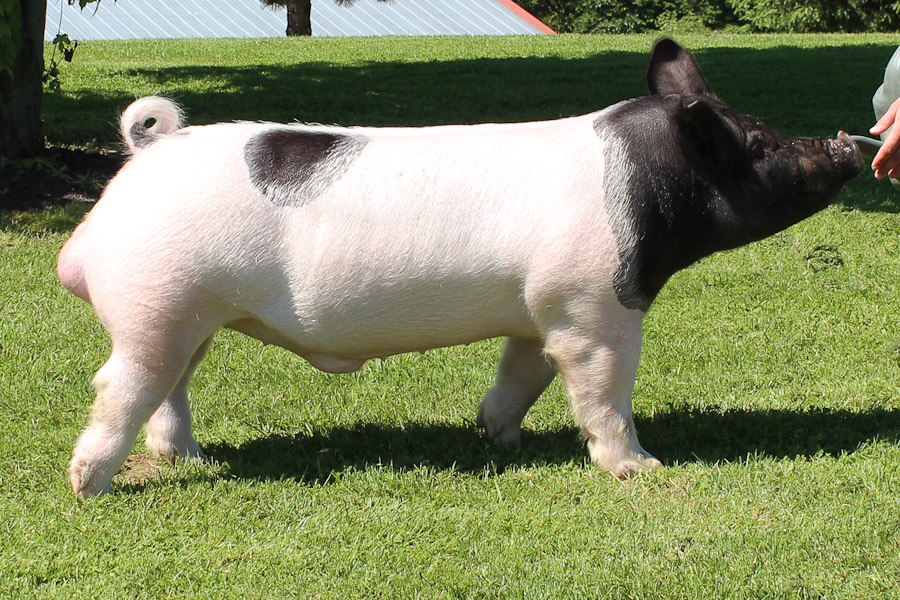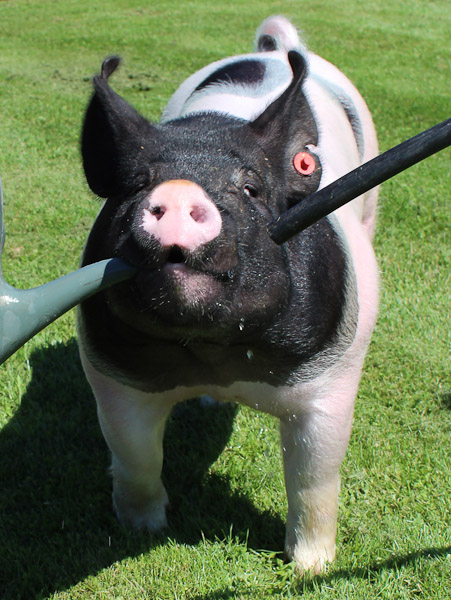 ---
Quick Draw
$50/Dose
---
---
---
Bred By:
Eggers and Sampson Showpig (IA)
Owned By:
Shipley Swine Genetics
Quick Draw is designed to make Champions! You talk about one that is opened up underneath. He has big legs, great toes and travels like a cat. Quick Draw has great eye appeal, a big thick top, full square rump, plenty of rib and center body, high tail set and a chiseled head and jaw. This big bladed square shouldered boar has a very distinct top that pops out at you as he moves across the show ring. His color pattern is very unique and his body length is perfect to make super competitive show gilts and barrows for all shows!