Winter Sale, Most Boars 50% off! Call for Details!
---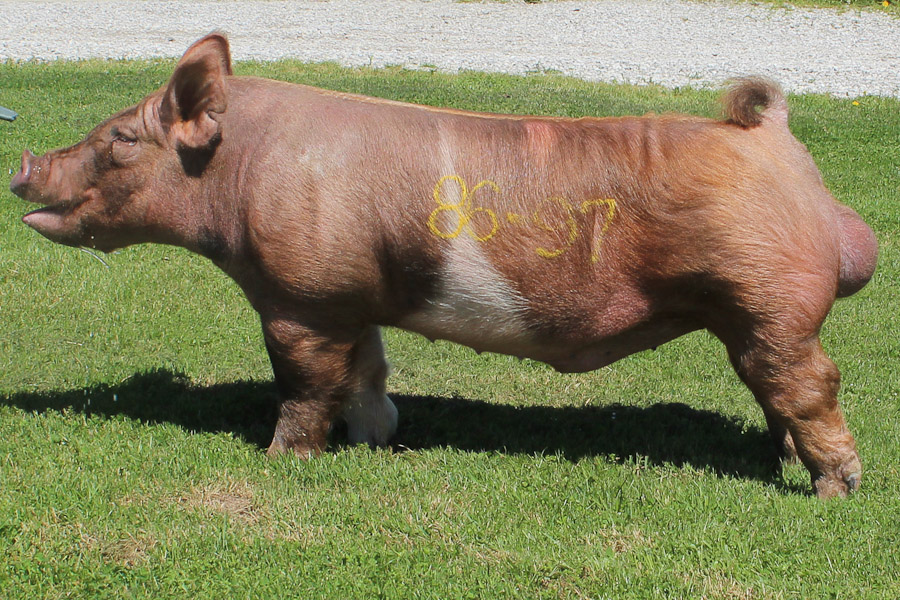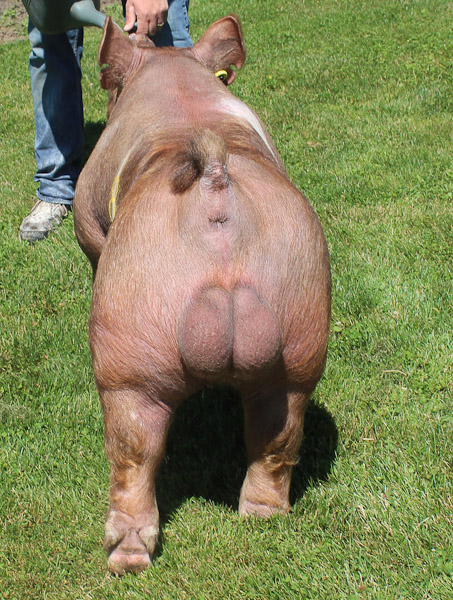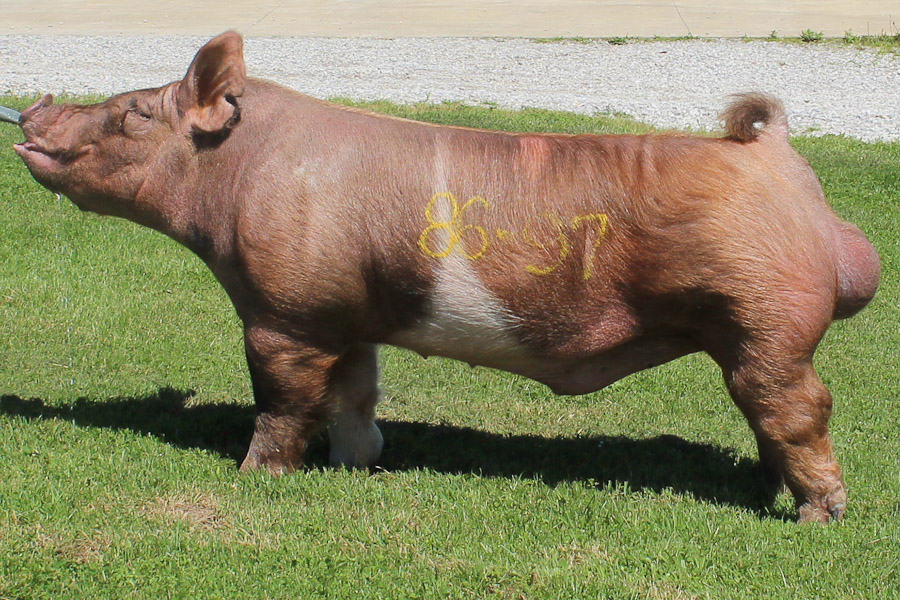 ---
Taco Bill
$150 /Dose - (Guaranteed Settle)
Sire:
Survivor x American Bad Boy x Shock the World
---
---
---
Bred By:
Triple C Hog Farm (OK)
Owned By:
Shipley Swine Genetics (OH)
Really good calico colored Exotic boars are hard to find. This guy placed 2nd in a really tough class behind the Grand Champion boar at the 2019 World Pork Expo. Taco Bill is one heavy structured, big boned, tall fronted boar that has a high head carriage, long neck and long head. He is extremely square from front to rear, very opened up underneath and can walk all day. Study his top line, his big square top, his square full rump and how square he is from hip to ground. He has a super high tail set and is designed make show pigs that will win hog shows. Out of his litter of 10, half were calico and half were black belted. If you are trying to make calico colored pigs, he has a great chance of making them!