Guarantee Settle on Most Boars! Call for Details!
---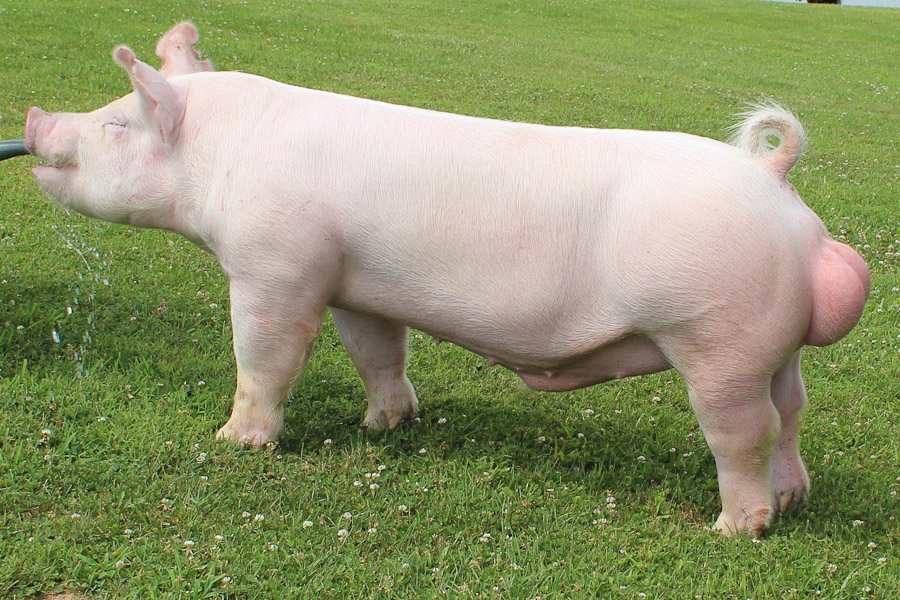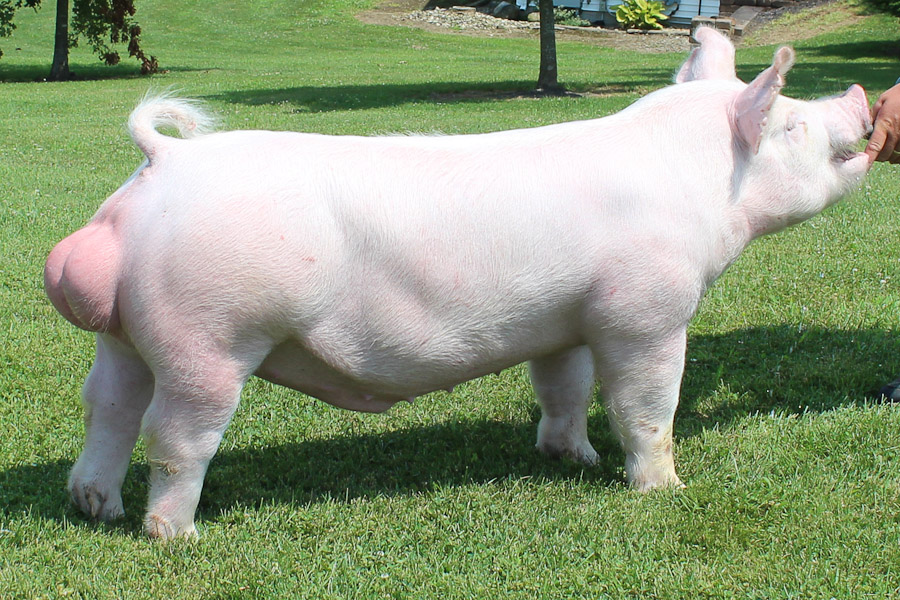 ---
Boomer
$50/Dose
Sire:
Pathfinder x (Power Up x Thumbs Up)
Dam:
Miss Dasher x (Pretty Boy x Gain Control)
---
---
---
Bred By:
hipley Swine Genetics (OH)
Owned By:
Shipley Swine Genetics (OH)
Pictured at 5 1/2 months, Boomer is one big, bold Yorkshire boar! He is heavy boned, big footed and clean jointed with lots of eye appeal. He has extra neck length, good length of body with great length of hip. He has big bold shoulders, a square top and a big full rump. His dam came from George Watson (KY) and she farrowed 12, weaned 11 on her gilt litter. His litter mate sisters were really good; 2-3 were keepers that stayed right here on the farm. His sire, Pathfinder, sires great females with extra big vulvas while maintaining heavy structure, super sound packaging and zero dewclaw problems. We think Boomer will fill Pathfinder's shoes very well!