All Showpig Semen is 50% off!
---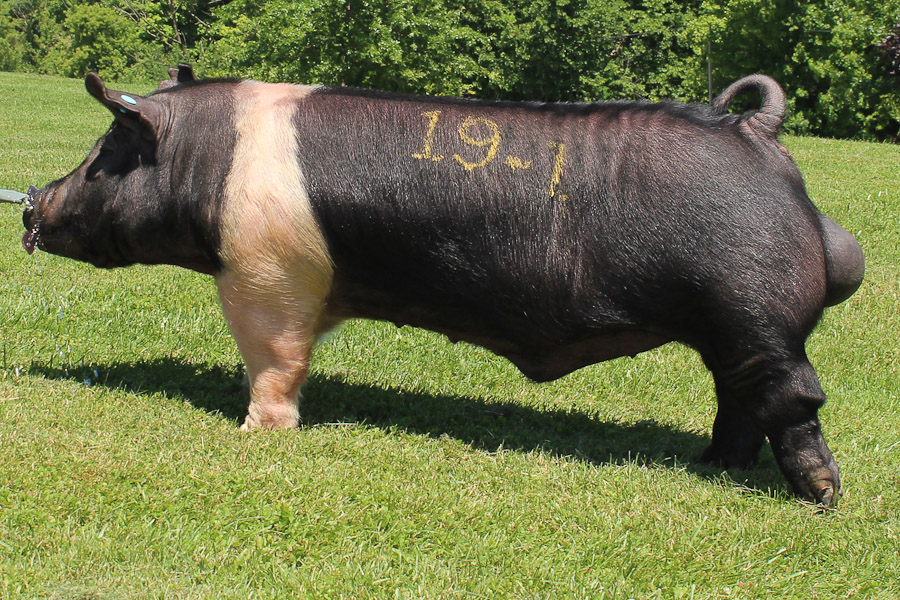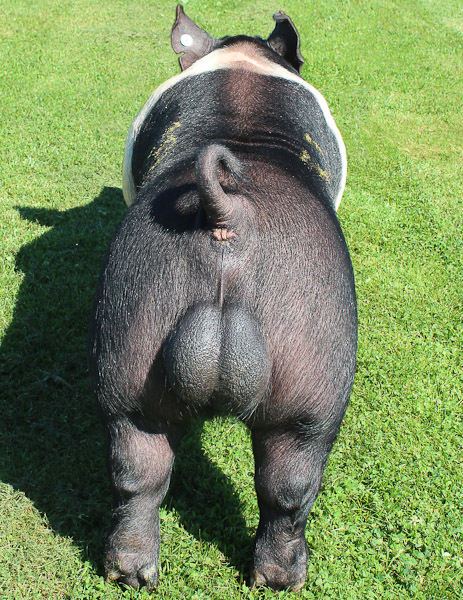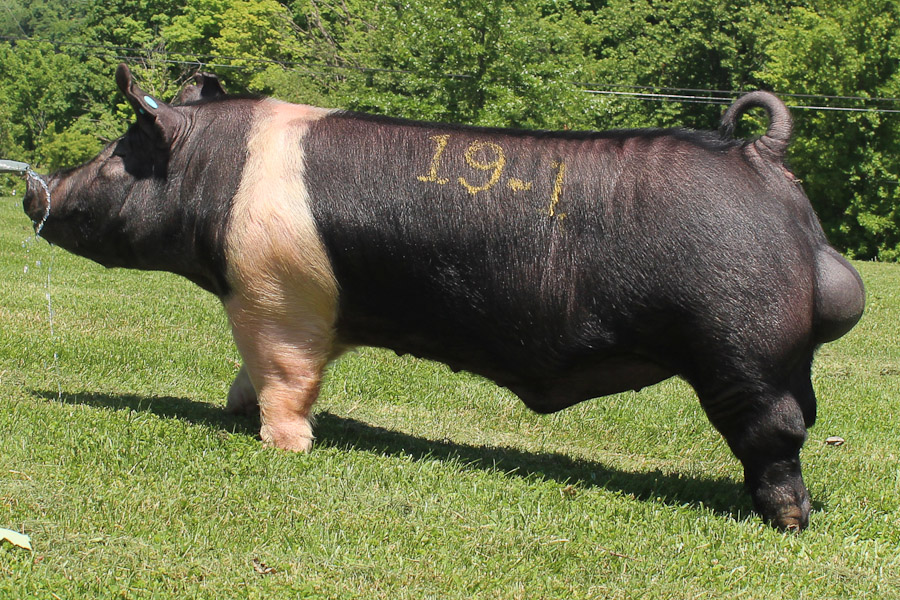 ---
Rocket Man
$150 /Dose - (Guaranteed Settle)
---
---
---
Owned By:
Shipley Swine Genetics (OH)
Rocket Man was the top selling Hampshire boar at the 2019 World Pork Expo. Rocket Man in the heaviest duty Hamp boar I have seen in a long time and is is just want the doctor ordered. He is fast growing, big footed and heavy boned. He has great thickness, a huge rib and loin and a big thick square top. Rocket Man is level topped and packed full of muscle. He is long enough sided, long necked, long hipped and tall fronted. Super square to the ground and blown wide open underneath but still has great flexibility off both ends. He is tough made, fast growing and backed by great sow productivity. He is a total outcross to many Hamp pedigrees and is designed to make great show gilts, barrows and boars.