All Showpig Semen is 50% off!
---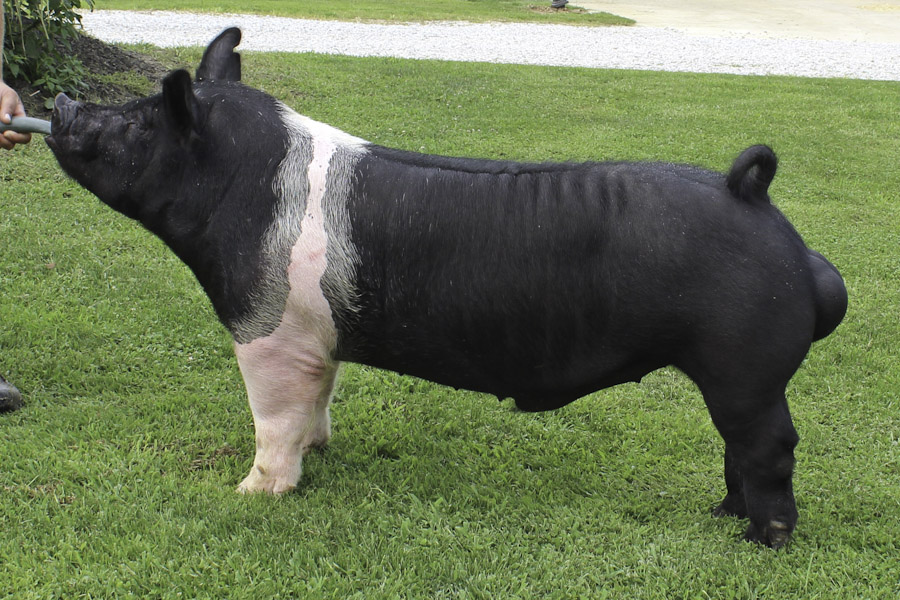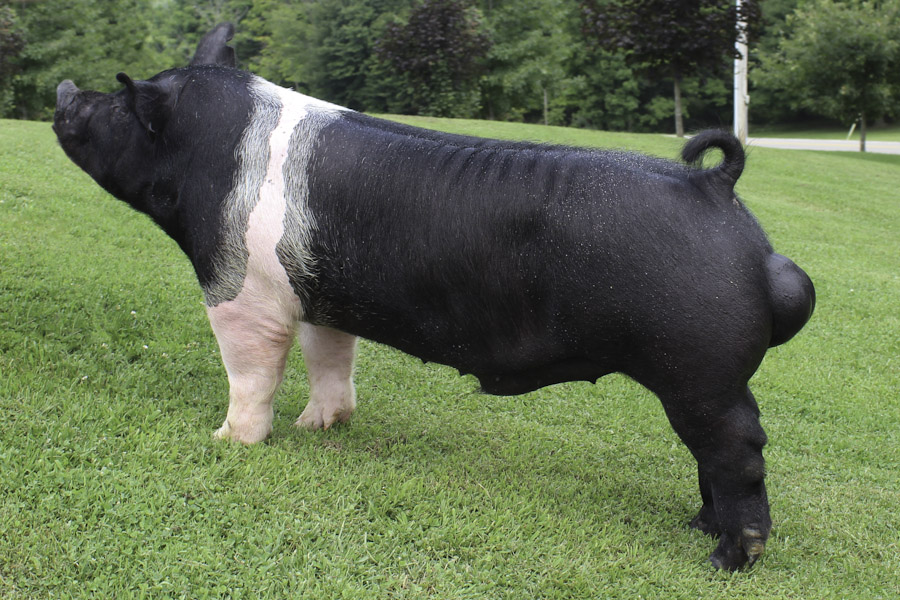 ---
New School
$125 /Dose - (Guaranteed Settle)
Sire:
TBRO5 Busch League (Bumper Car x Lumber Yard)
Dam:
Stryker (He's a Ten x Buckwheat)
---
---
---
Bred By:
Drake Purebred Farm
Owned By:
Shipley Swine Genetics
We are very proud to own this one. This guy is tailor made to make not just good but great Hampshire females. New School will sire a new type of female, ones that have extra scale, extra bone, extra flexibility and still have rib and center body. The type that will cycle on their own, the type that will have pigs on their own and raise them on their own. New School will be special to make those Champion Hampshire females. Study the pic, strong pasterns, big square toes, extra bone, extra structure, extra rib and he still has top shape and muscle. New School will back up the maturity pattern and allow his offspring to get better every day. He is from a tremendous litter. Darrel said the most consistent litter in the 2018 crop. Three littermate sisters sold for about a $2000 average in his fall online sale. This boar is pretty special and he needs to be used a lot. New School will make Hampshire Hogs better!!!