Guarantee Settle on Most Boars! Call for Details!
---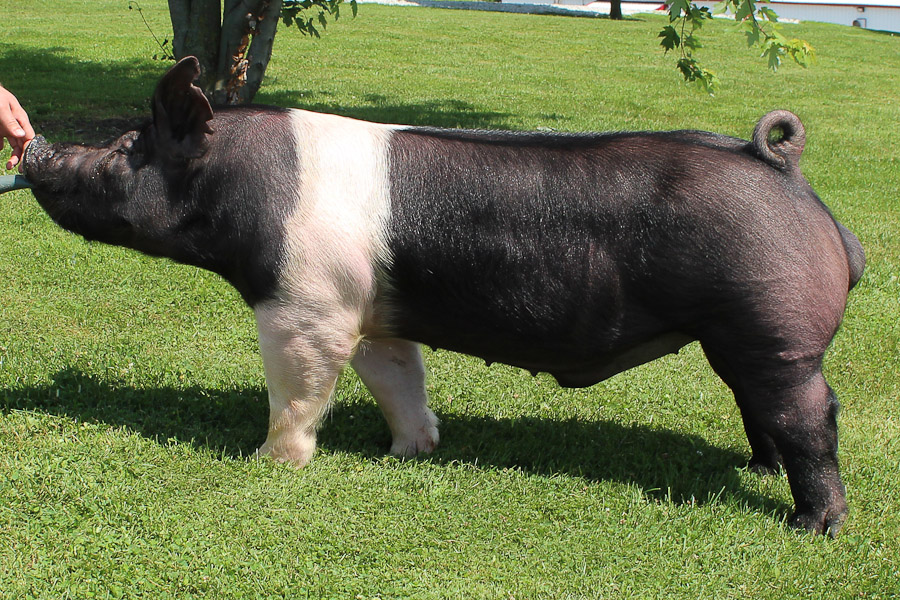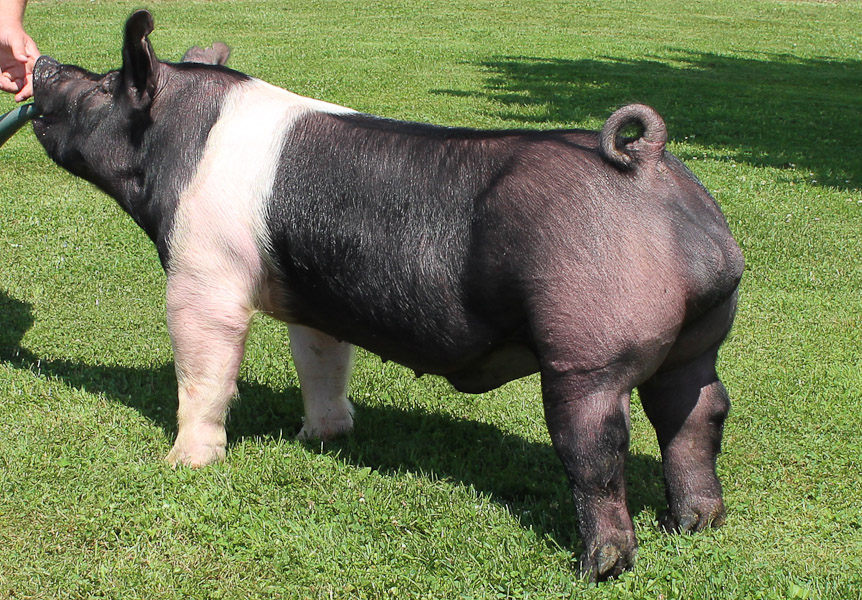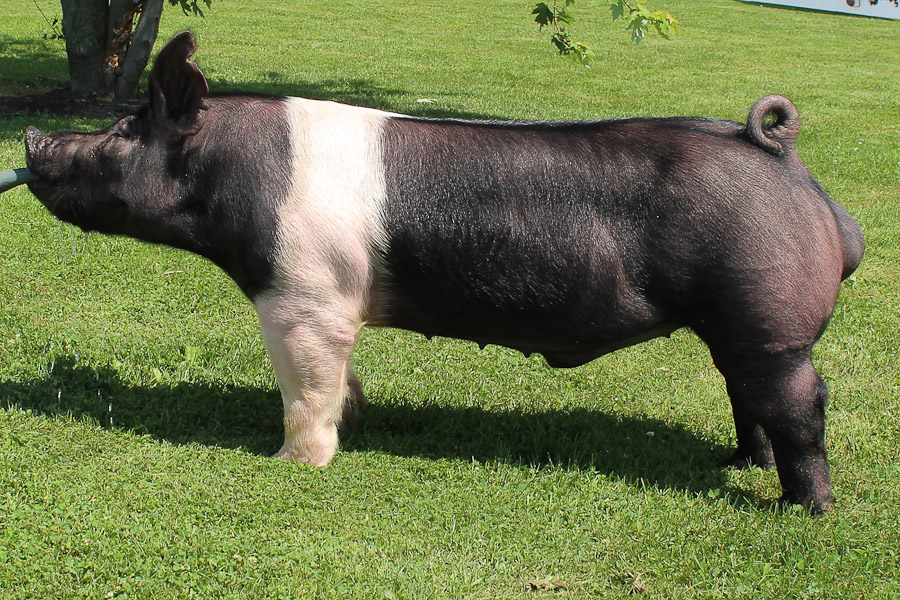 ---
Thor
$100 /Dose - (Guaranteed Settle)
Sire:
Grand Entrance ($100,000 Grand Champion Hamp Boar at the 2018 IN State Fair)
Dam:
Bush League (Our #1 Hamp Sow)
---
---
---
Bred By:
Shipley Swine Genetics (OH)
Owned By:
Shipley Swine Genetics (OH)
100% Hampshire purity Thor was out of a good Hampshire litter that weaned 4 boars and 7 gilts. We put 3 boars on feed at 70# and all 3 grew extremely fast with extra shape and soundness. Thor was the longest bodied and necked of the 3 and still had all the eye appeal, bone and muscle. This guy's bones are flat and he is square front and rear. His pastern strength is strong. We love his length of neck and extra head length. Thor has a big bold shoulder and extra big legs with plenty of rib and center body. He is 7-7 on his underline count with good curvature to his front leg and excellent set to his hind leg. His dam is our #1 Hampshire sow. She will flat raise pigs. We bred her back the same way to get more replacement females. This guy will suit and make excellent show barrows and gilts.