Guarantee Settle on Most Boars! Call for Details!
---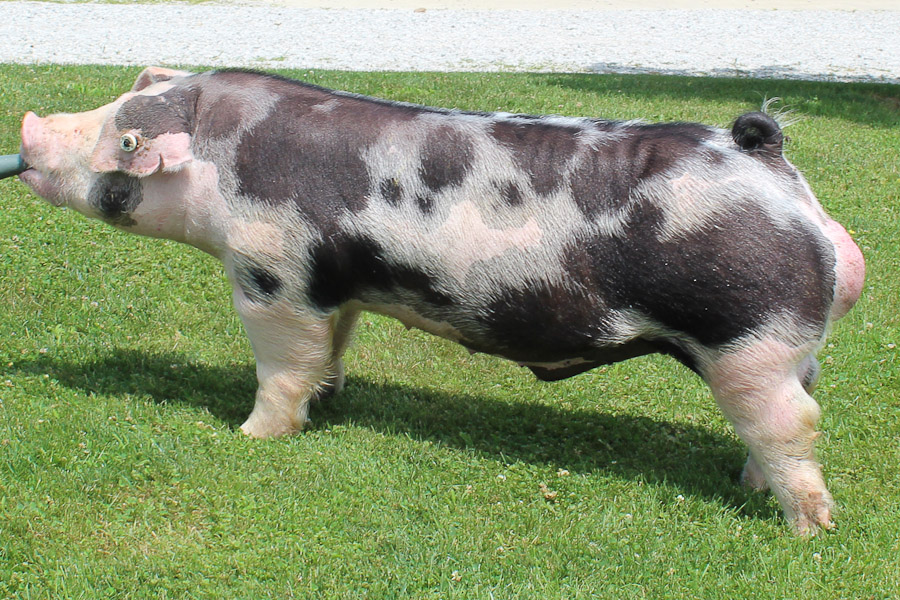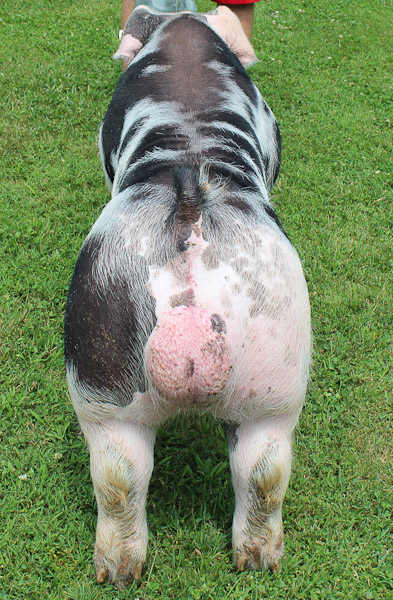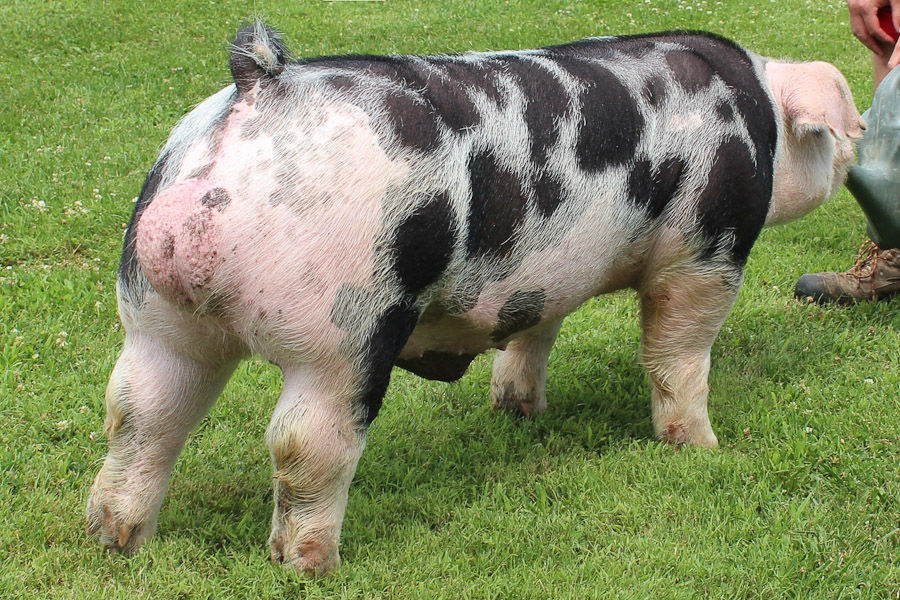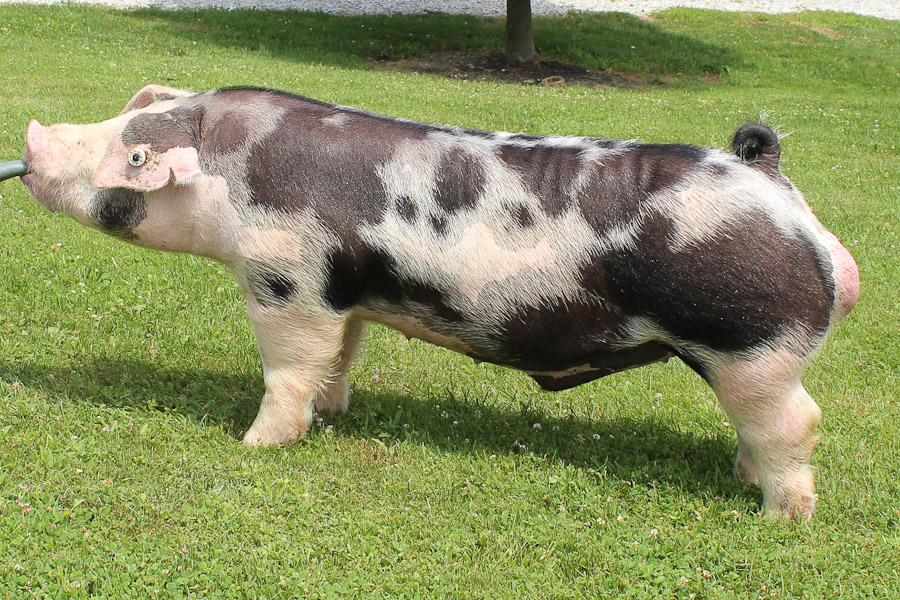 ---
Code Blue
$100 /Dose - (Guaranteed Settle)
Sire:
City Slicker x Inner City
Dam:
Nationwide x (Tango x Demolition)
---
---
---
Bred By:
Farrer Stock Farm (IN)
Owned By:
Shipley Swine Genetics (OH)
Reserve Champion Spotted Boar at the 2019 World Pork Expo Code Blue's sire was the Grand Champion Spot Boar at the 2018 WPE. His dam was the mother of Far Out, the $14,000 boar at Cross Roads Genetics. She is a 6th litter sow that generates. His grad dam is a 10th litter sow so there is lots of longevity on the mama side of the pedigree. He is a big, bold and thick made boar with lots of shape and eye appeal. This guy is getting better every day.He is heavy boned, square made, long necked, long bodied, big ribbed and massive of top and rump. (No Loud Mouth in his pedigree) This guy can do it all, he will make Champion barrows, gilts and boars!