All Showpig Semen is 50% off!
---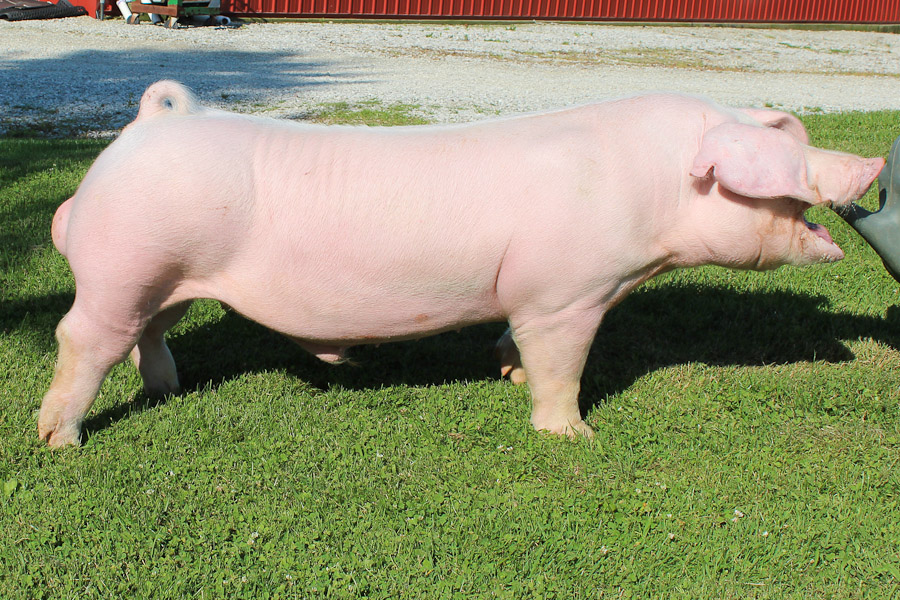 ---
Big Secret
$50/Dose
---
---
---
Bred By:
Son Rock Farm (OH)
Owned By:
Shipley Swine Genetics (OH)
Production production, production! Big Secret is littermate to the 2019 Summer Type Conference Grand Champion Landrace Boar. He is big ribbed, big legged, long bodied and long necked. Take a look at that length of hip! He has great underline quality as well. This guy will make great Landrace females that are in a heavy duty, productive package.