All Showpig Semen is 50% off!
---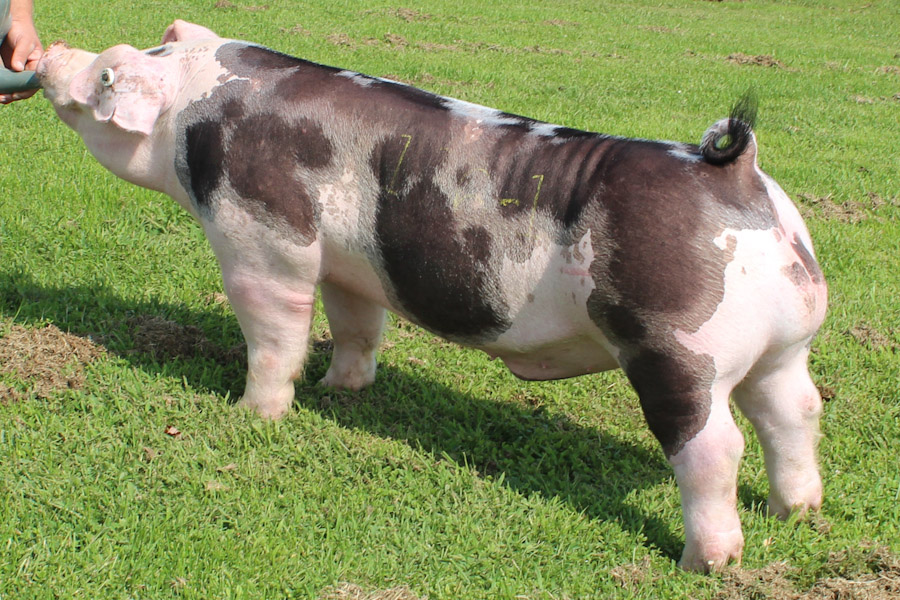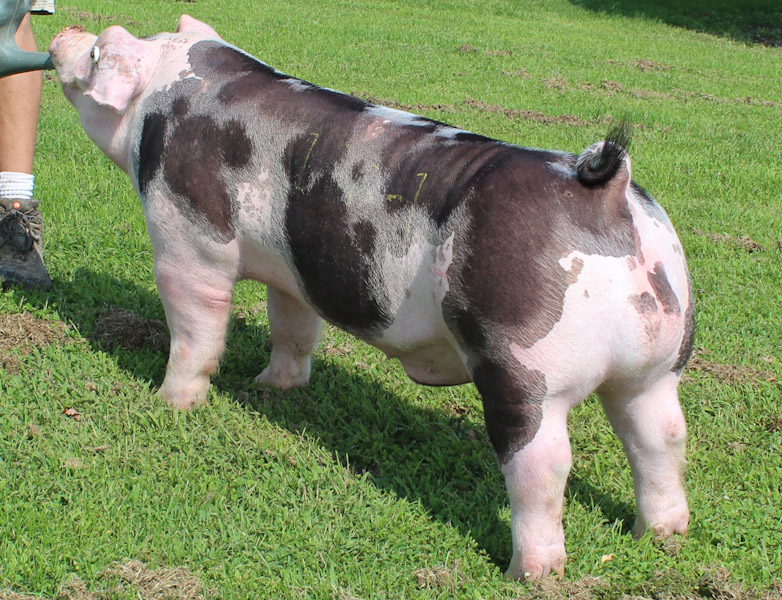 ---
Next Step
$100 /Dose - (Guaranteed Settle)
Sire:
Uproar 12-2 (Loud Mouth x Reasons Why)
Dam:
Stud Finder (Dark Knight x Chaos)
---
---
---
Bred By:
Farrer Stock Farm (IN)
Owned By:
Shipley Swine Genetics and Snyder Sisters (OH)
For us, this guy was one of the top two Spot Boars this year at the 2018 IN State Fair. We loved this guy in class and he was even better in the barn on bare concrete. He is one that is built from the ground up. It all starts with big powerful feet and legs, extra flat made bone, good frame size and extra flexibility. He is square to the ground, front and rear. Next Step is a notch bigger and later maturing. He has ideal flexibility and lots of eye appeal, top shape and plenty of muscle to go with it. He is backed by a 9th litter sow and out of a very strong litter. His sisters stood 1 and 2 at the 2018 IN State Fair Jr Show. A full brother was Champion Spot Barrow at the 2018 SW District. His dam was the Grand Dam of the $14,000 STC Boar. We love using a boar with such a strong Dam. Sows that generate have boars that generate!