Winter Sale, Most Boars 50% off! Call for Details!
---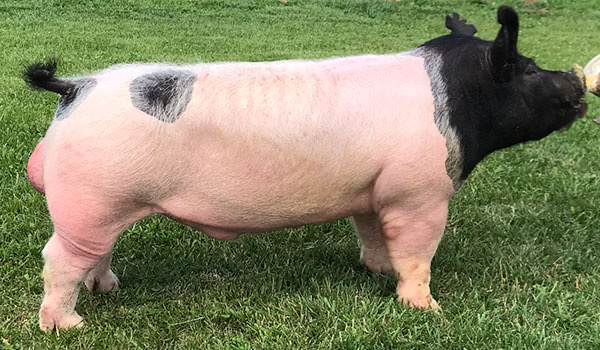 ---
Sugar Daddy 131-4
$100 /Dose - (Guaranteed Settle)
Dam:
Most Wanted x Boon Dock
---
---
---
Bred By:
Real McCoy Genetics
Owned By:
Shipley Swine Genetics
Thank you Mike McCoy for giving us the opportunity to own this Sugar Daddy son! Sugar Daddy has been a great one for McCoys; he has sired champions on top of champions in the showring across the country. Sugar Daddy 131-4 is one of his very best sons. He has perfect feet, lots of bone and is flawless in movement. Study his hip and hind leg, it is as good as you can make. He is super thick with excellent width up front and behind. He sires hogs with extra body, extra bone, big tops and big square rumps. Sugar Daddy 131-4 will be used A LOT here at Shipleys!