All Show Pig Semen Half Price!
---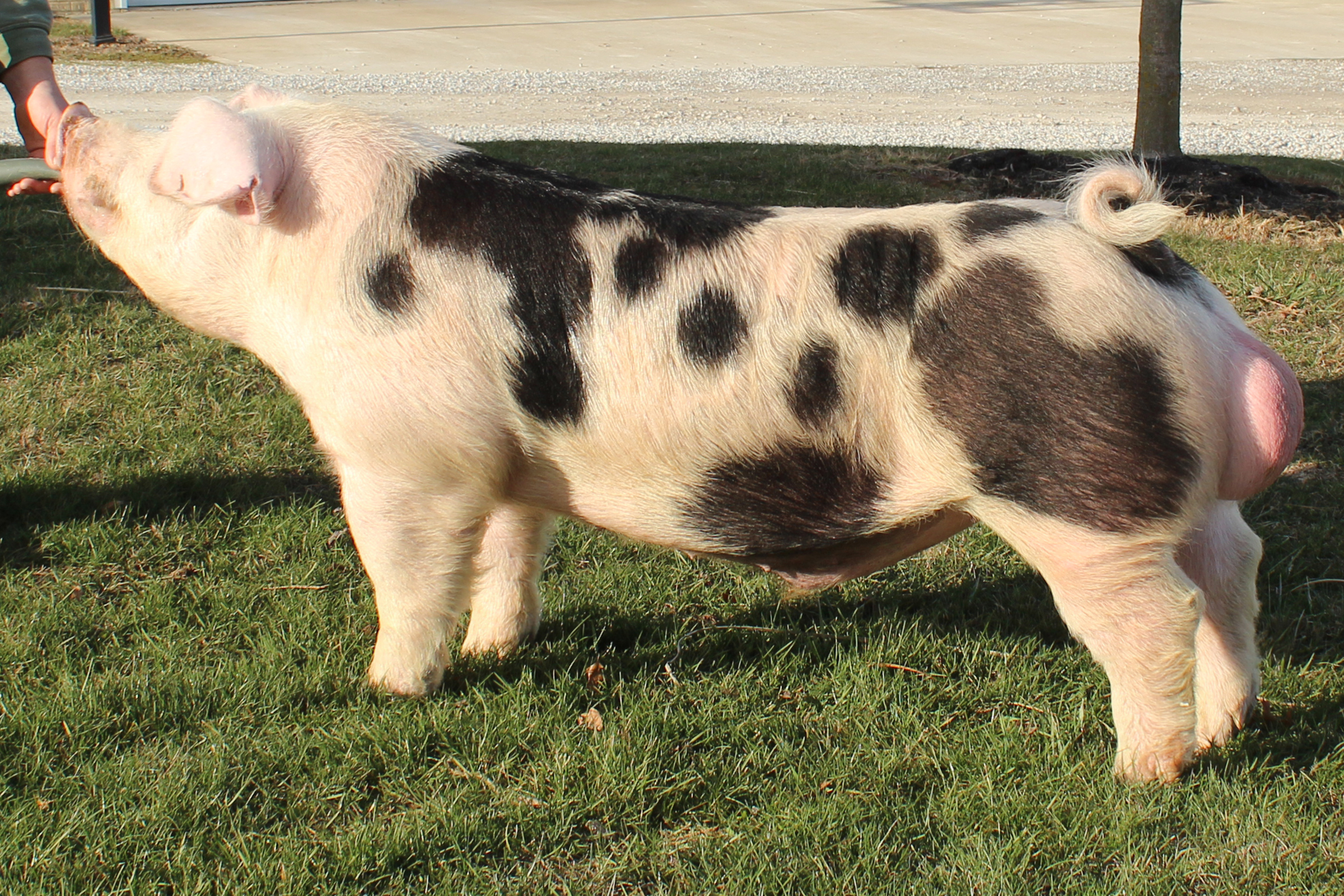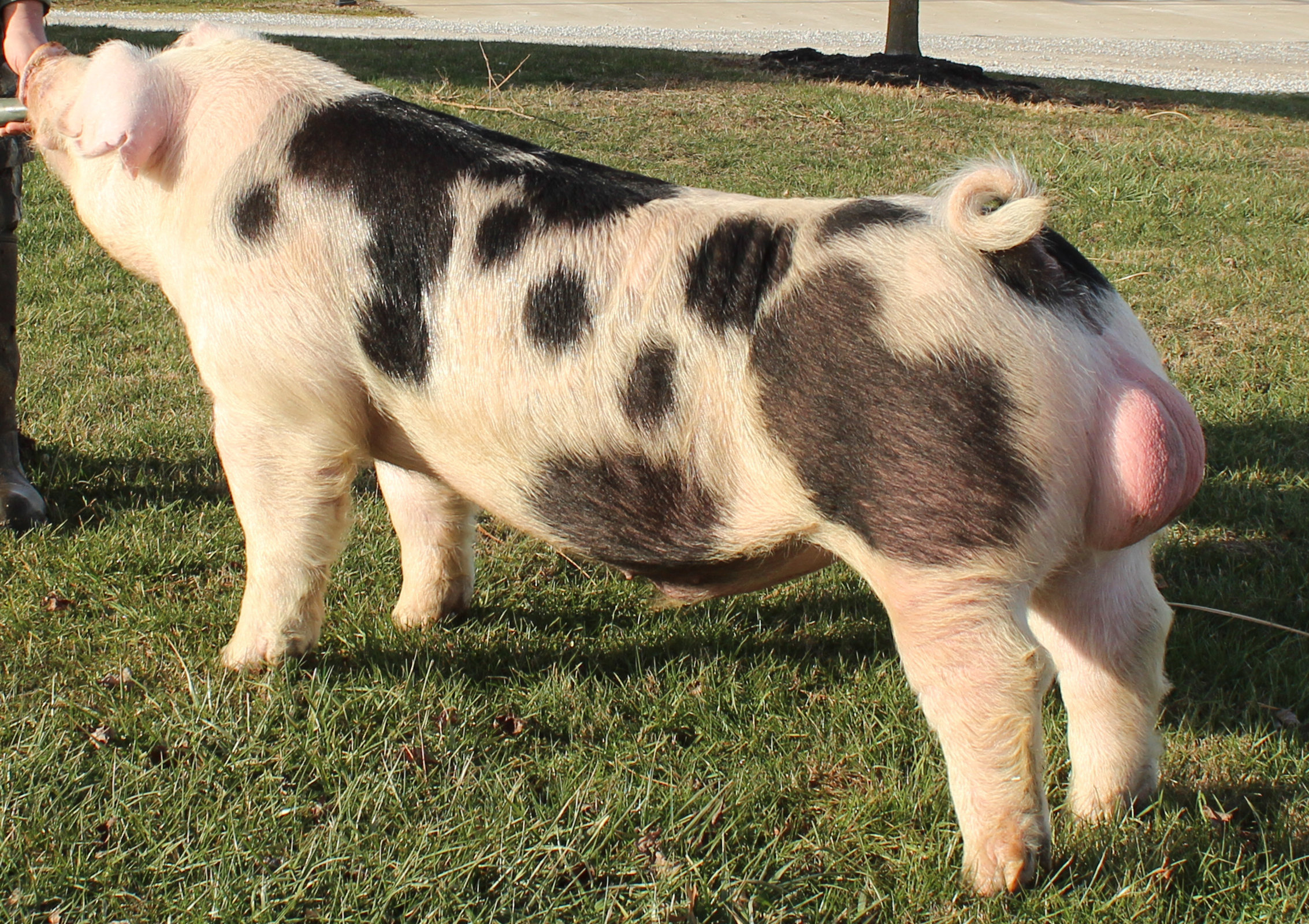 ---
Hostage
$75 /Dose - (Guaranteed Settle)
---
---
---
Better study this one here, he's pretty good! He is tall fronted with a 7-7 underline. He is long necked, long hipped and a high tail set. He has a big square top and big square rump that is packed full of muscle. Hostage is a big bladed, square fronted boar with plenty of rib and center body. He has ideal feet and legs with clean joints. His pasterns are strong and his angles are right. This guy has a big motor and is super active and super sounds. He is one good hog!