Show Pigs Available, Call For Details and Availability!
---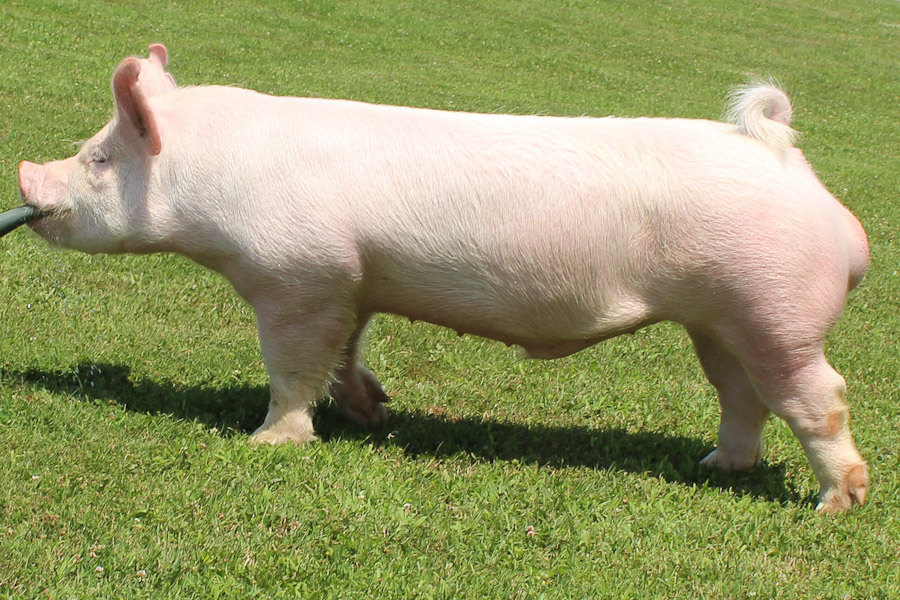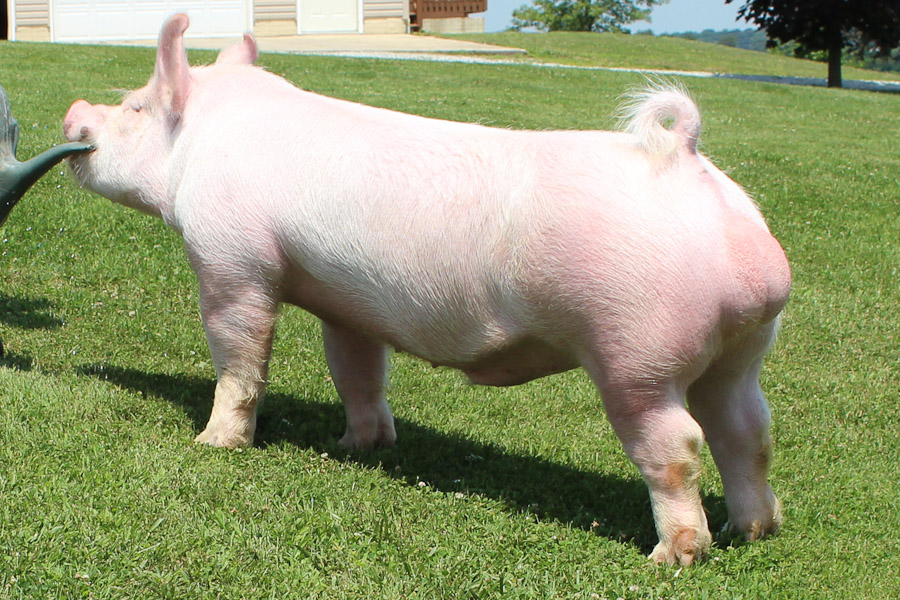 ---
Nature Boy
$50 /Dose - (Guaranteed Settle)
Sire:
Cover Boy x (Pretty Boy x Attraction)
Dam:
Firewall x (Firewall x Whahoo)
---
---
---
Bred By:
hipley Swine Genetics (OH)
Owned By:
Shipley Swine Genetics (OH)
This guy is out of our #1 Yorkshire sow. She has had 110 pigs in 9 litters (12.2 average) and has generated several high quality boars and lots of replacement females. We have over 20 daughters and granddaughters in our herd from her. Nature Boy will complement and eventually replace Cover Boy in our line up very nicely. He is long bodied, super clean jointed and long necked with a great underline. He has tremendous flex out of all his joints and is extremely athletic, bounces all over his pen! His toe quality and foot quality is off the charts! He has big rib and a big, full and dead level top and rump. As a 50# pig, this guy was really special. At a hog show, this guy would be at the top end of any national show. He has extra "look" and eye appeal in a heavy structured, super correct package. No pulling pigs here!