Guarantee Settle on Most Boars! Call for Details!
---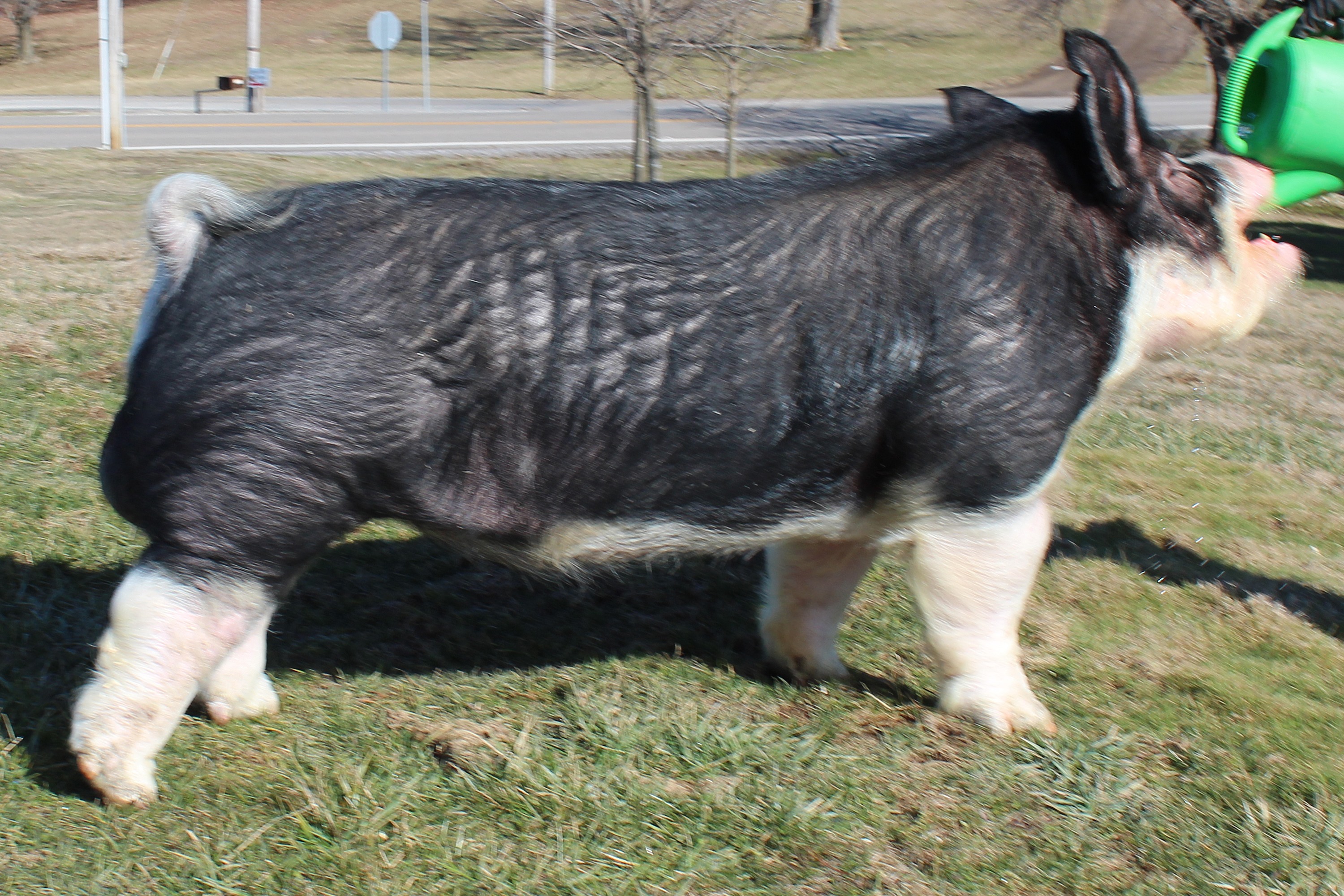 ---
Fence Post 3-1
$150 /Dose - (Guaranteed Settle)
Sire:
Fence Post x Keep Talking x Double Barrel
Dam:
Miss Double Barrel 28-11 x Shotgun Wedding x Different Strokes
---
---
---
Bred By:
Shipley and Snyder Berks (OH)
Owned By:
Shipley ans Snyder Berks (OH)
This line bred Double Barrel boar is one unique rascal! His dam had an average of 11.88 pigs in her first 9 litters and is getting ready to drop her 10th litter. She has several daughters and granddaughters in our herd that flat generate. Fence Post 3-1 is built from the ground up. He has huge feet with big deep toes. His bones are big and flat and he has huge back legs. He is super heavy structured with big rib, a big top and is square made and wide based. Fence Post 3-1 is extremely agile off both ends with a 7-7 underline and tremendous hip and hind leg. His first pigs look phenomenal with design, eye appeal and look in a heavy structured, super correct package.