Winter Pricing, Semen 35-50% off!
---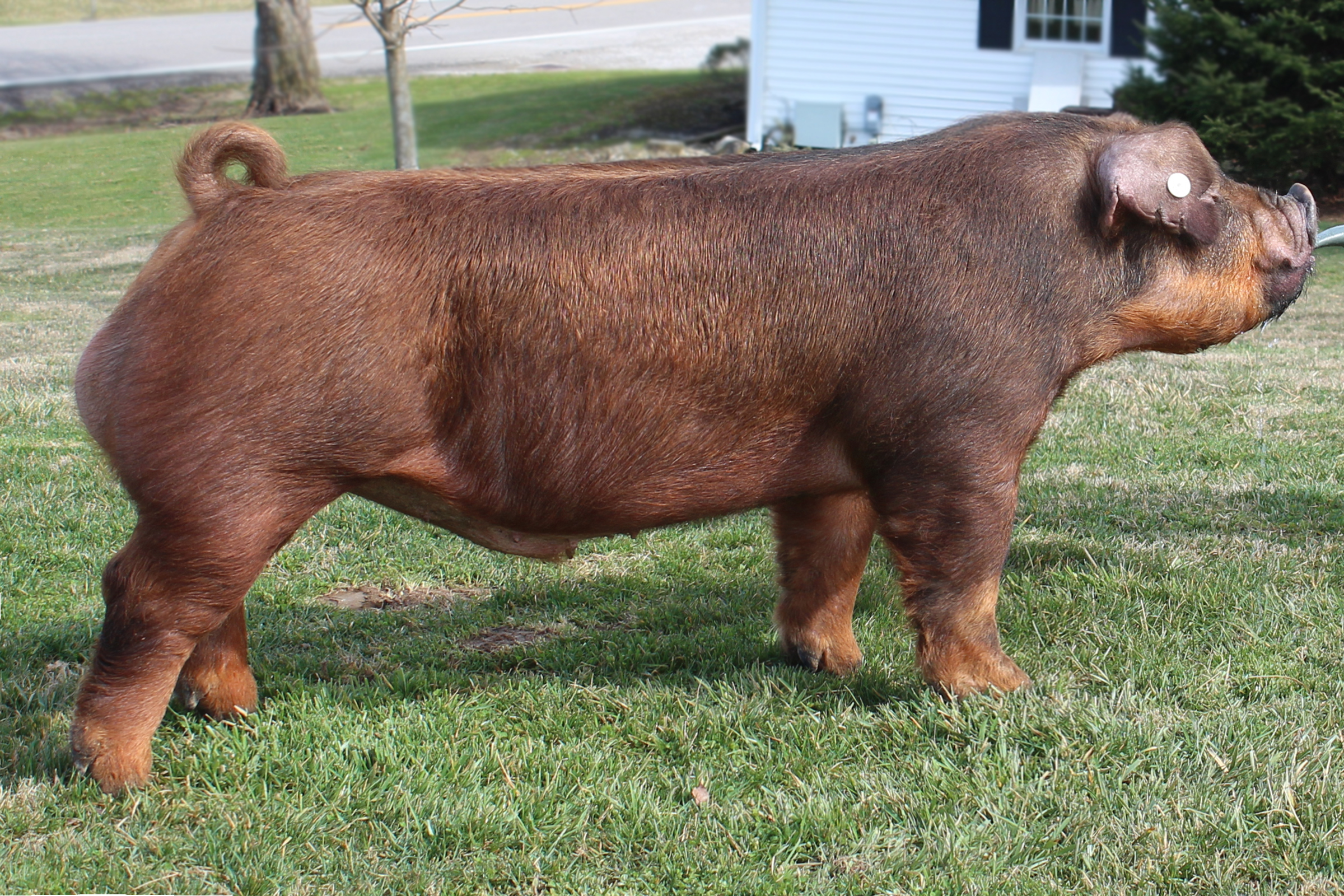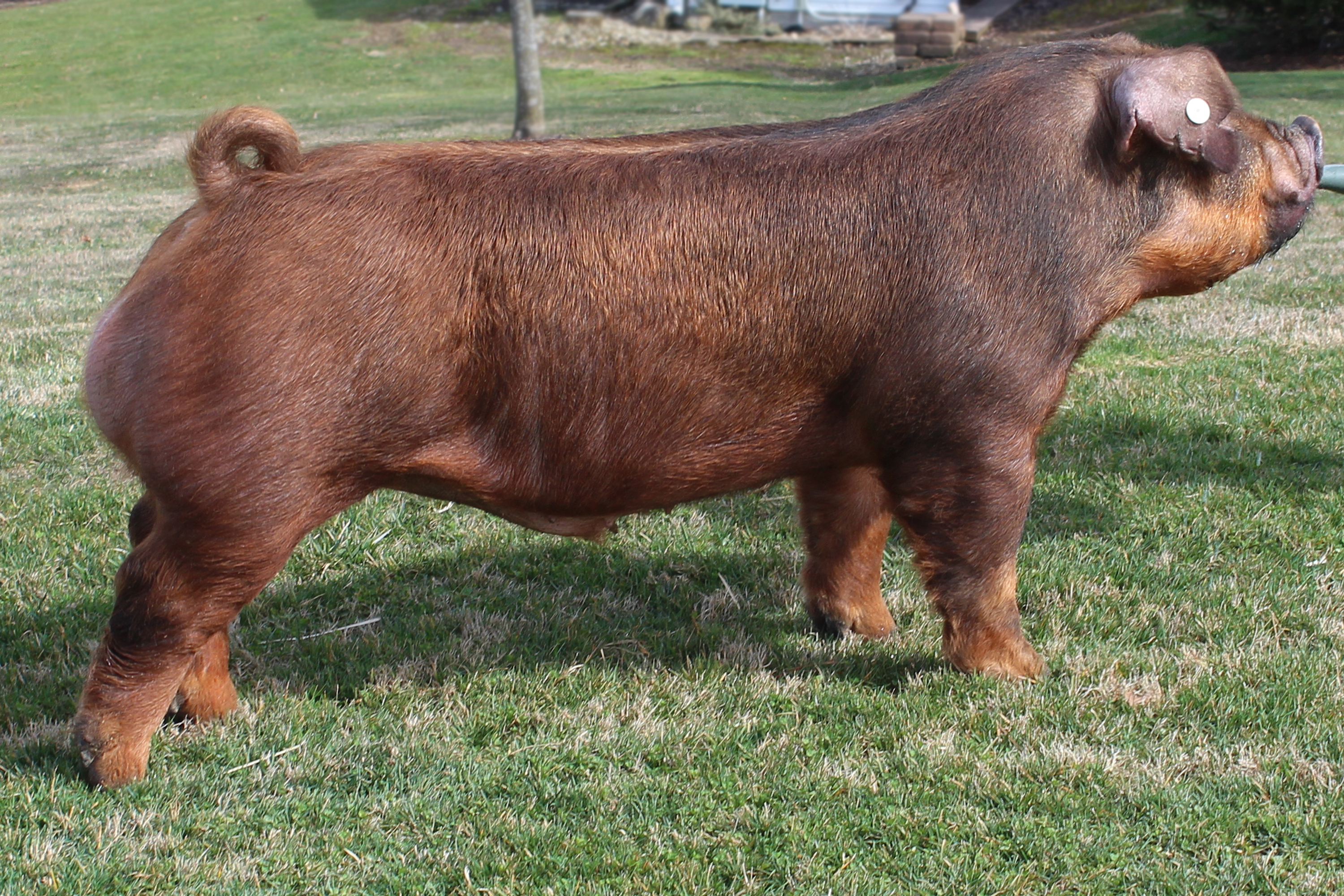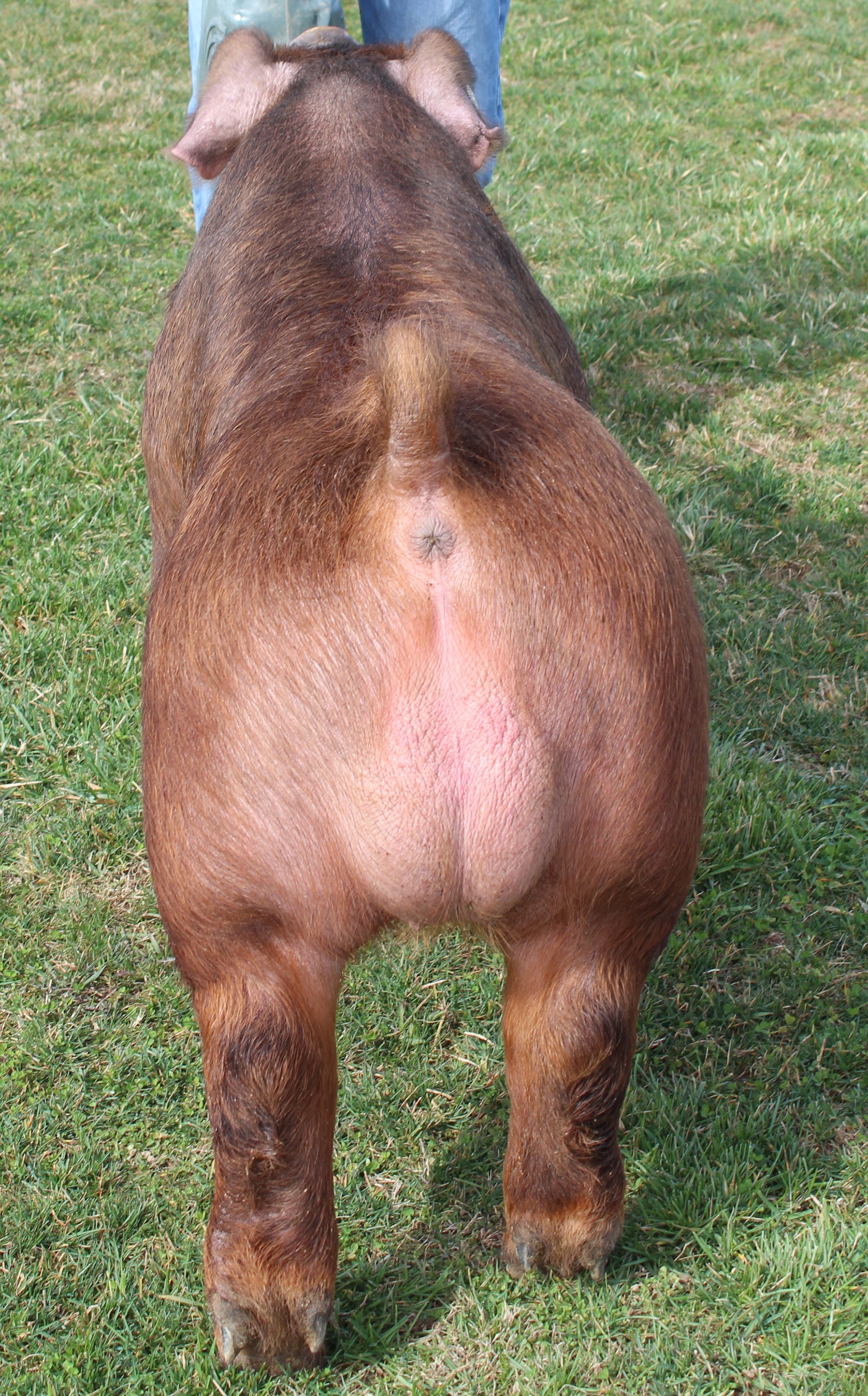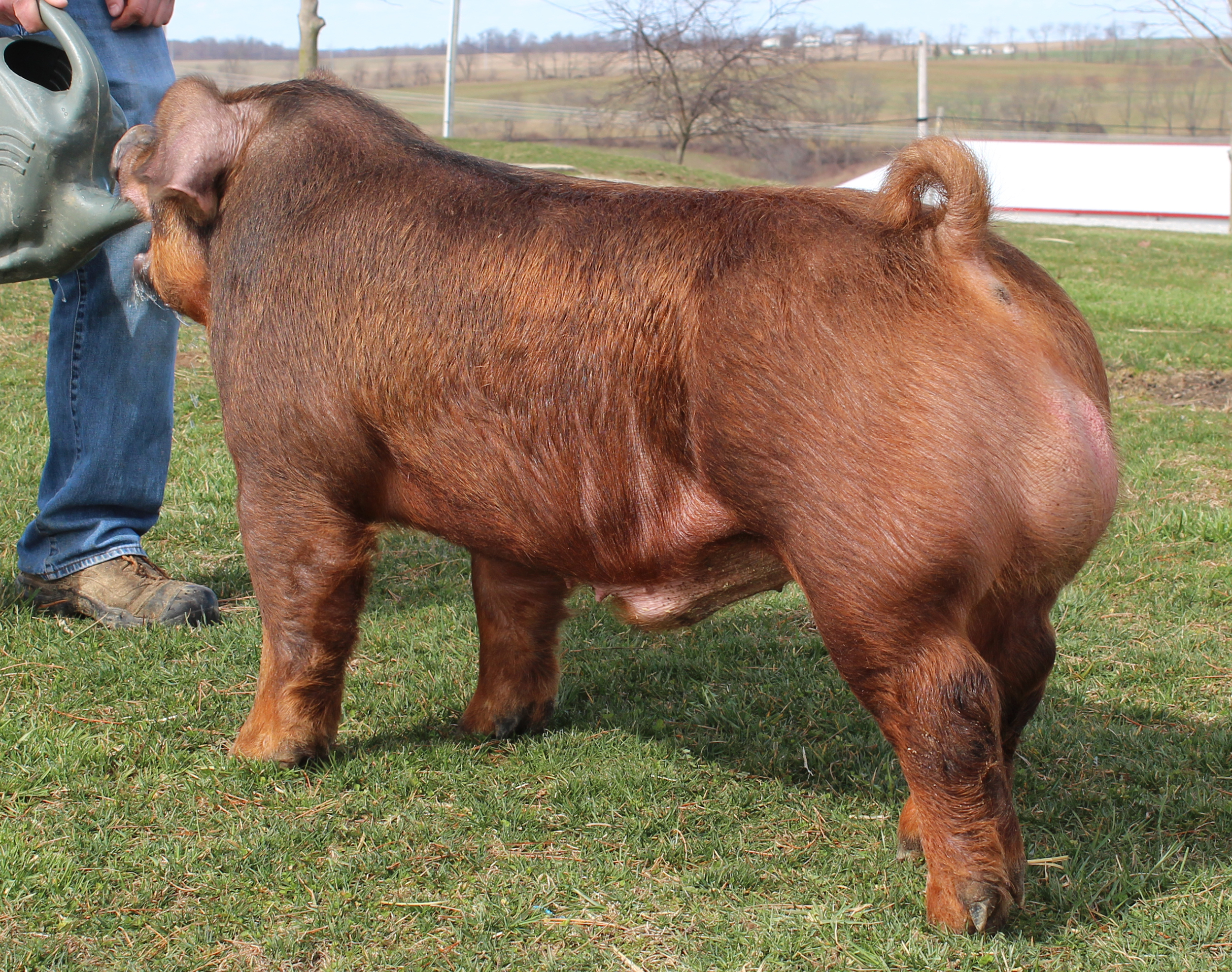 ---
Jackson
$100 /Dose - (Guaranteed Settle)
Sire:
Last Drop x He's The One x Indian Outlaw x Yak II
Dam:
Bull Rush x Accelerator x Yak II x Yak
---
---
---
Bred By:
JJ Genetics (IN)
Owned By:
Shipley Swine Genetics
What a great boar find!! This guy has a great pedigree and he just keeps getting better and better! Study the picture. He is long fronted, long hipped with the right length of side and right thickness. He is super square made with lots of rib and excellent muscle shape. His look and design, his eye appeal and maturity pattern are ideal. He is extra tall fronted, flat boned and extremely athletic. We have not found one this good at a national show for years. Guys, this rascal is special, it is rare to find one this good. He will make Durocs better; boars, barrows and especially gilts due to his great maturity pattern. Thanks JJ Genetics for putting together a boar with this kind of pedigree!