Guarantee Settle and Overrun Pricing Available
---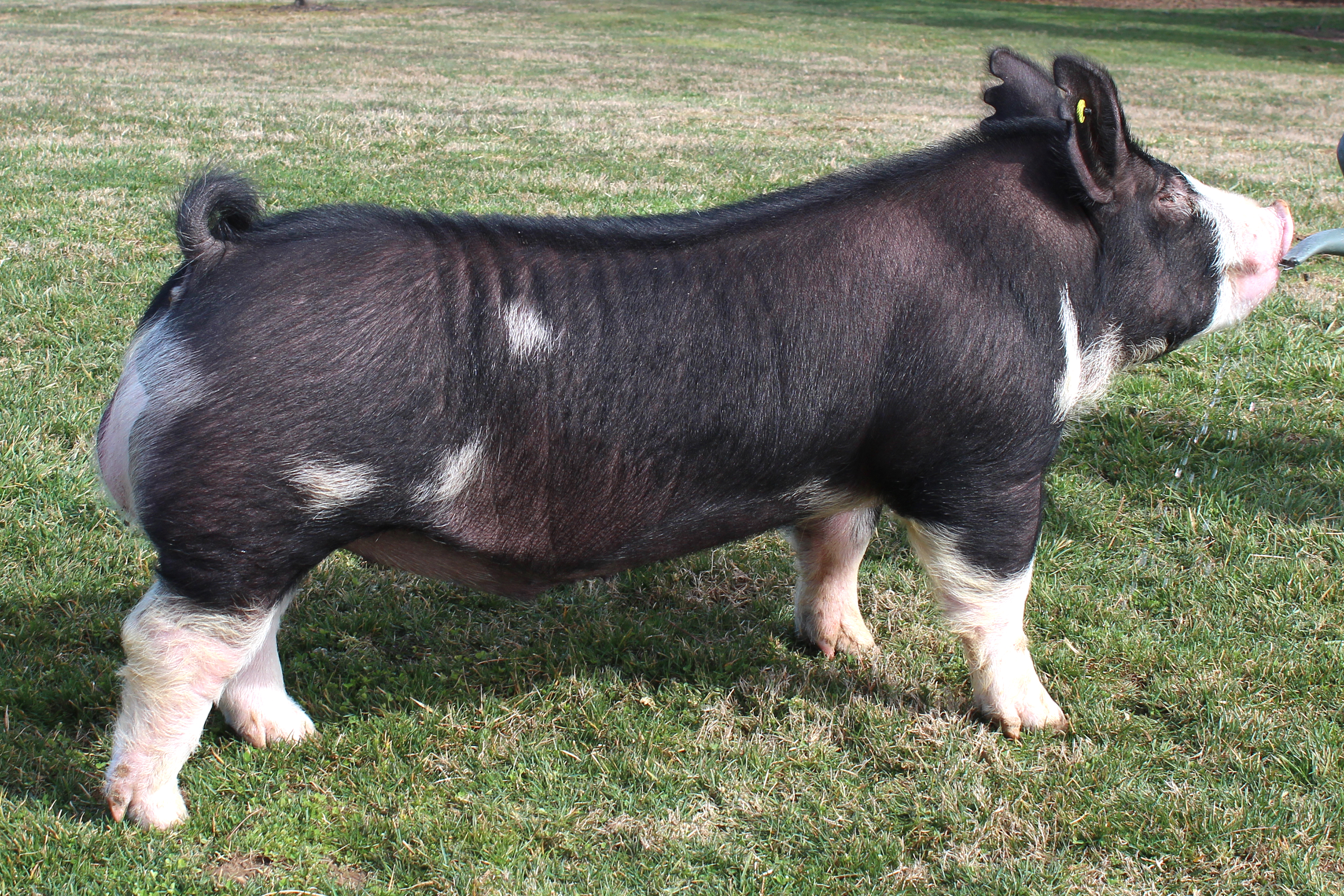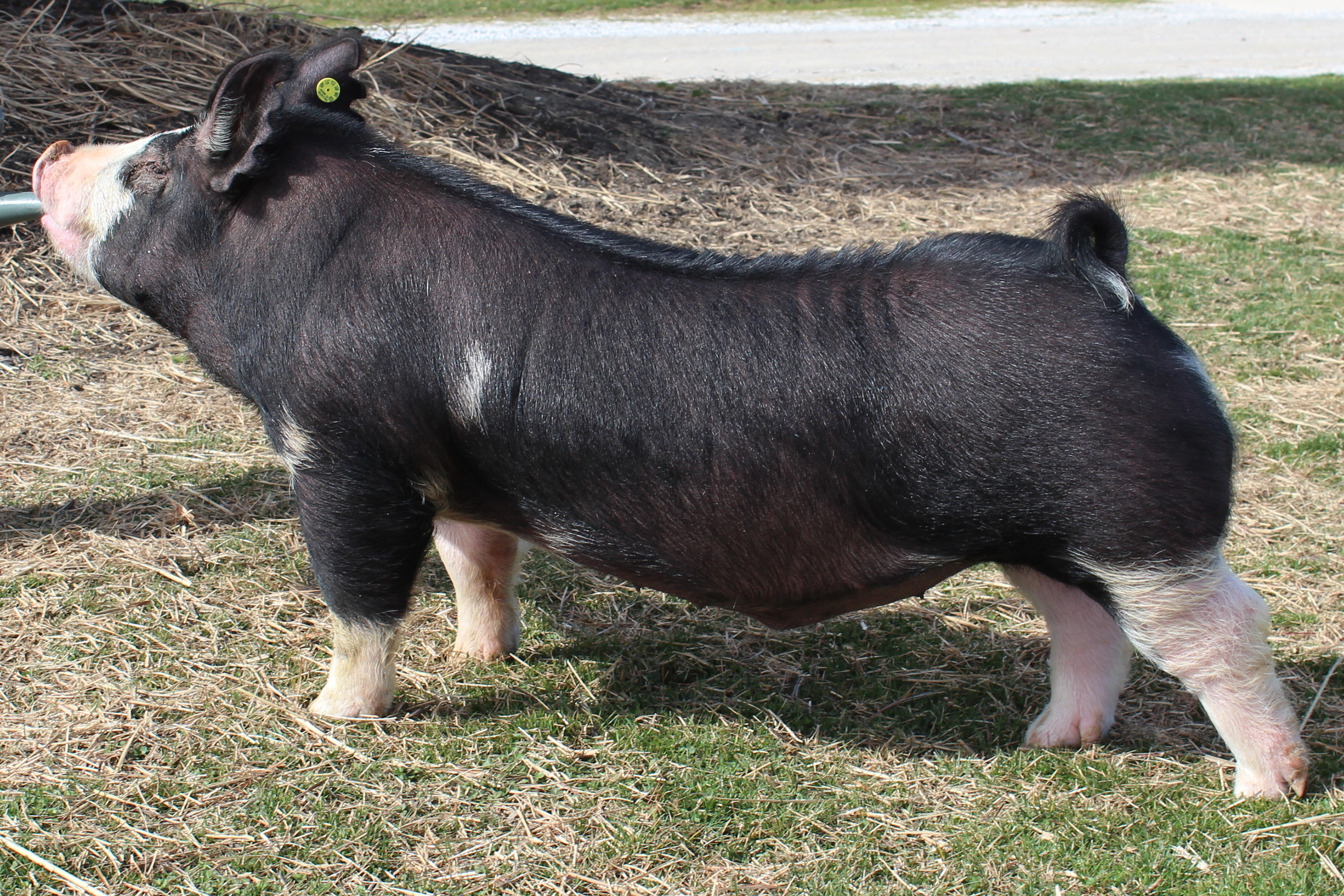 ---
MO Money
$50/Dose
Sire:
Big Time x Preacher Man
Dam:
Shotgun Wedding x Gold Digger
---
---
---
Bred By:
Harlan Reid (MO)
Owned By:
Shipley and Snyder Berks (OH)
This wide made Berkshire boar has an outcross pedigree to many of the Berkshire boars in our boar stud. Study his picture. We love his length of hip and extra length of side. He has ideal hip and hind leg, big stocky back legs and big square toes. He has an excellent 7-7 underline. Check out his width up front and big blades. He carries that extra thickness all the way back to his big thick rump. Rib shape is excellent and top shape is big and square. This guy will sire hogs that will grow, stay sound and compete at a high level. He has a different pedigree and is super durable and productive. Meat quality should be excellent.