Over Run Available, Call for Details!
---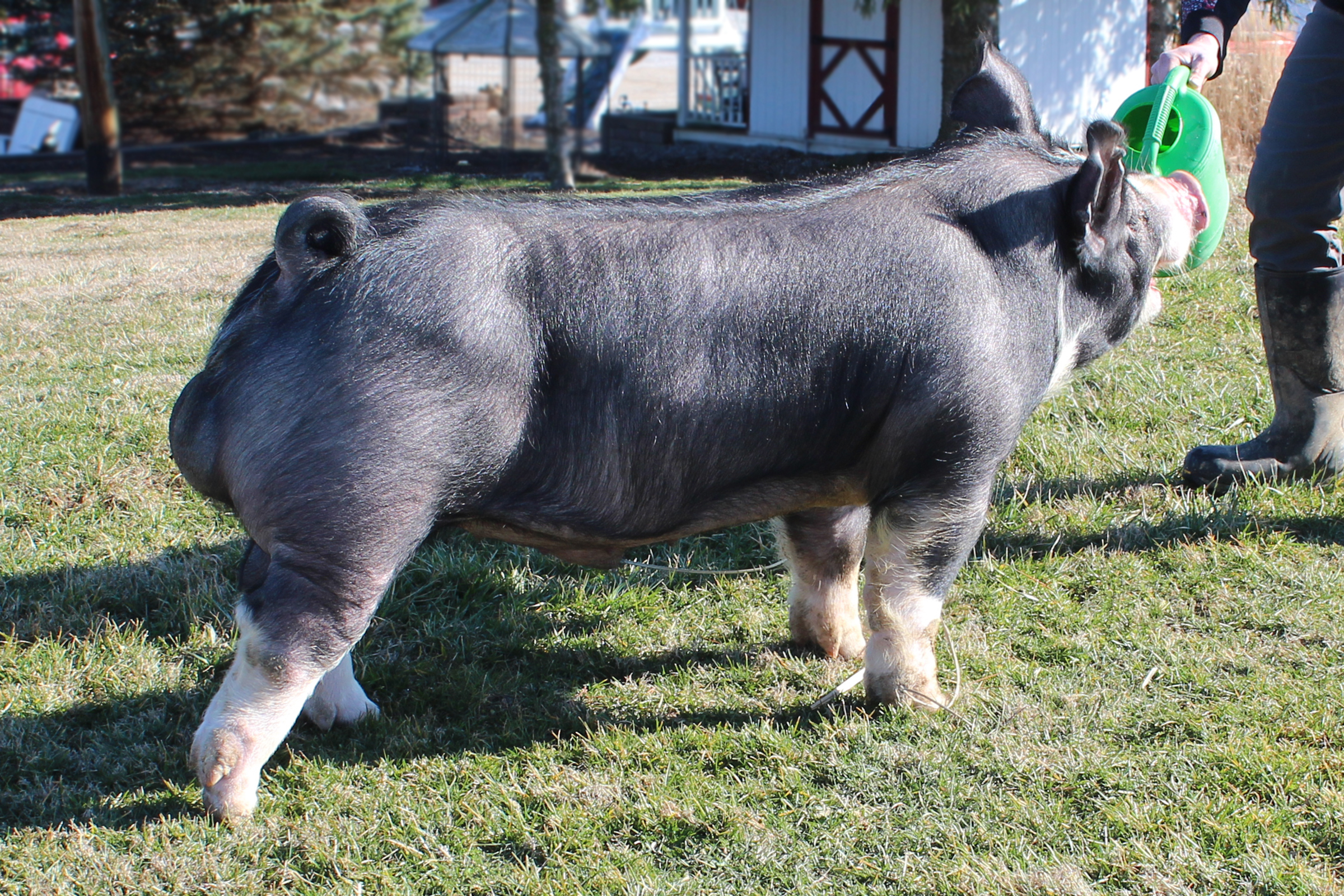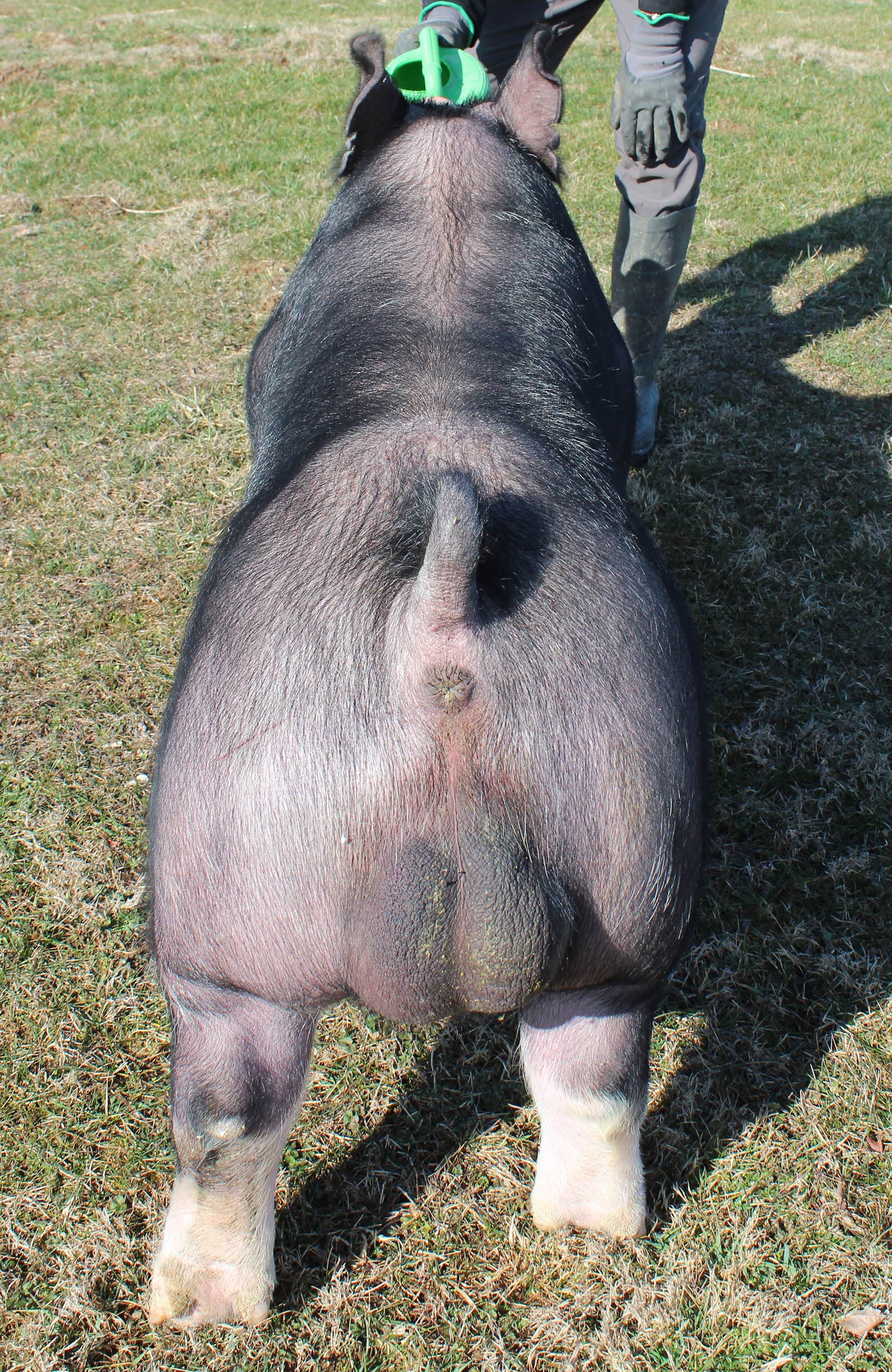 ---
Elvis
$100 /Dose - (Guaranteed Settle)
Sire:
High Horse x Boardwalk x Speak Now
Dam:
Juice It x Main Attraction
---
---
---
Bred By:
Shipley and Snyder Berks (OH)
Owned By:
Shipley and Snyder Berks (OH)
Elvis is one tough made, heavy duty, fast growing Berkshire boar from an extremely deep litter. His littermate sisters all stayed here on the farm. Elvis is big footed, flat boned and big legged. He has a big, thick, square top and a big, full, square rump. His gene pool is smaller than most which will help him sire his look and design with more consistency. This stout made Berkshire will make high quality show barrows and gilts that can compete at a high level. He has a 7-7 underline count. He is pretty special in regards to his structural correctness, flexibility, and range of motion off all four feet.