All Show Pig Semen Half Price!
---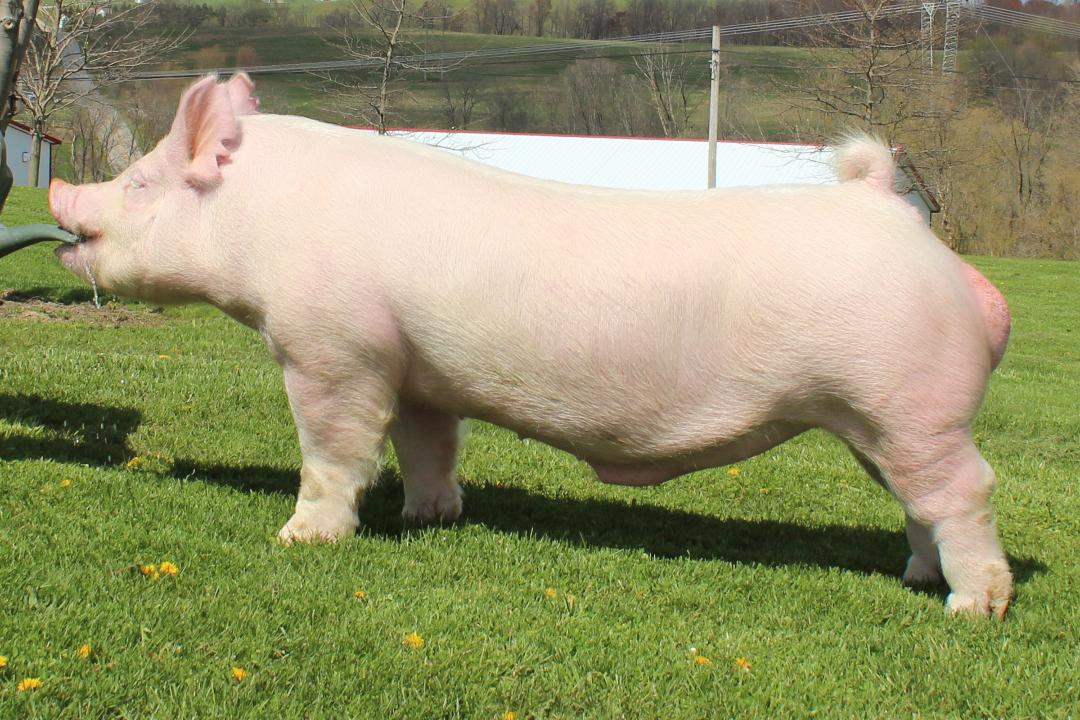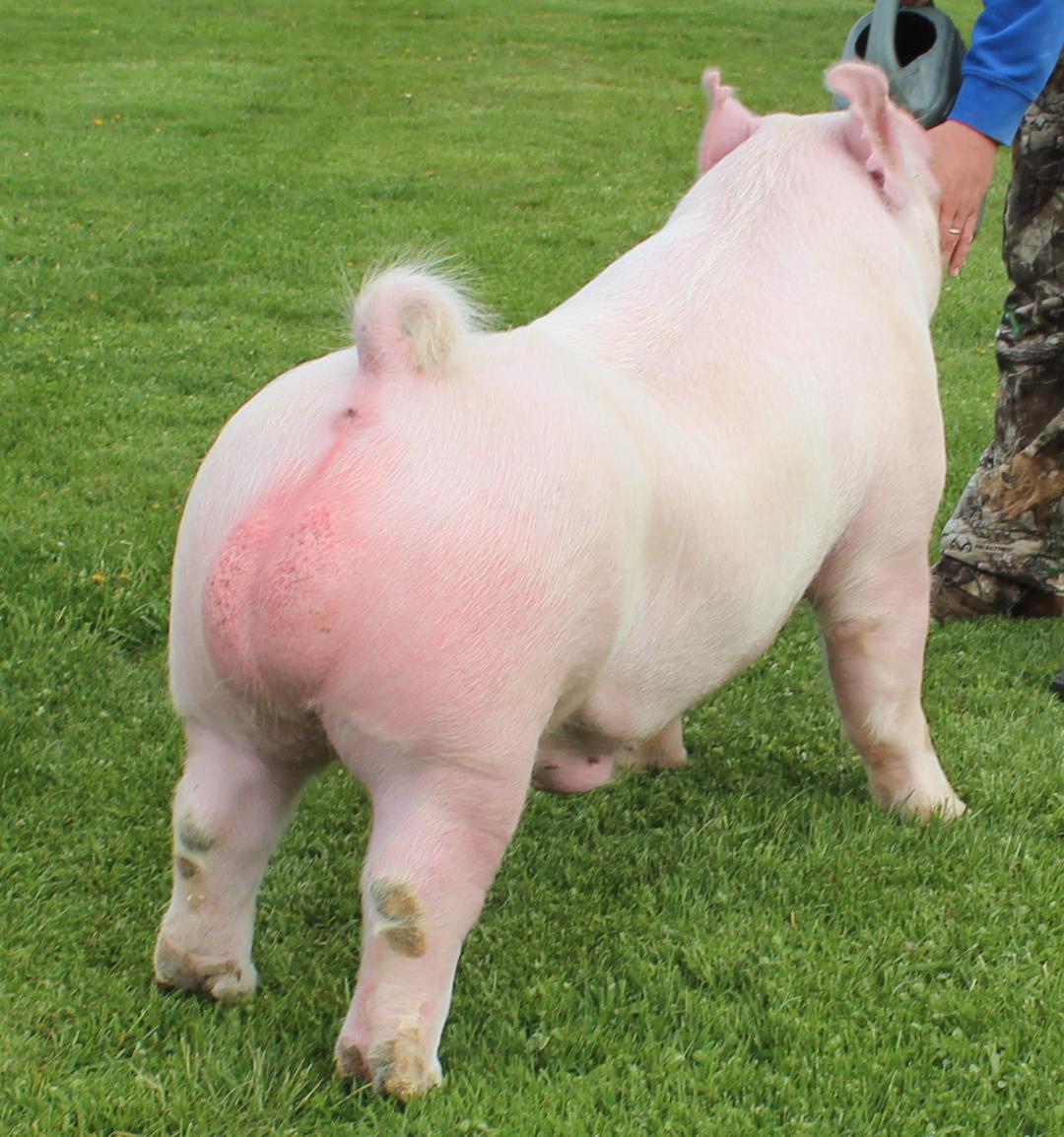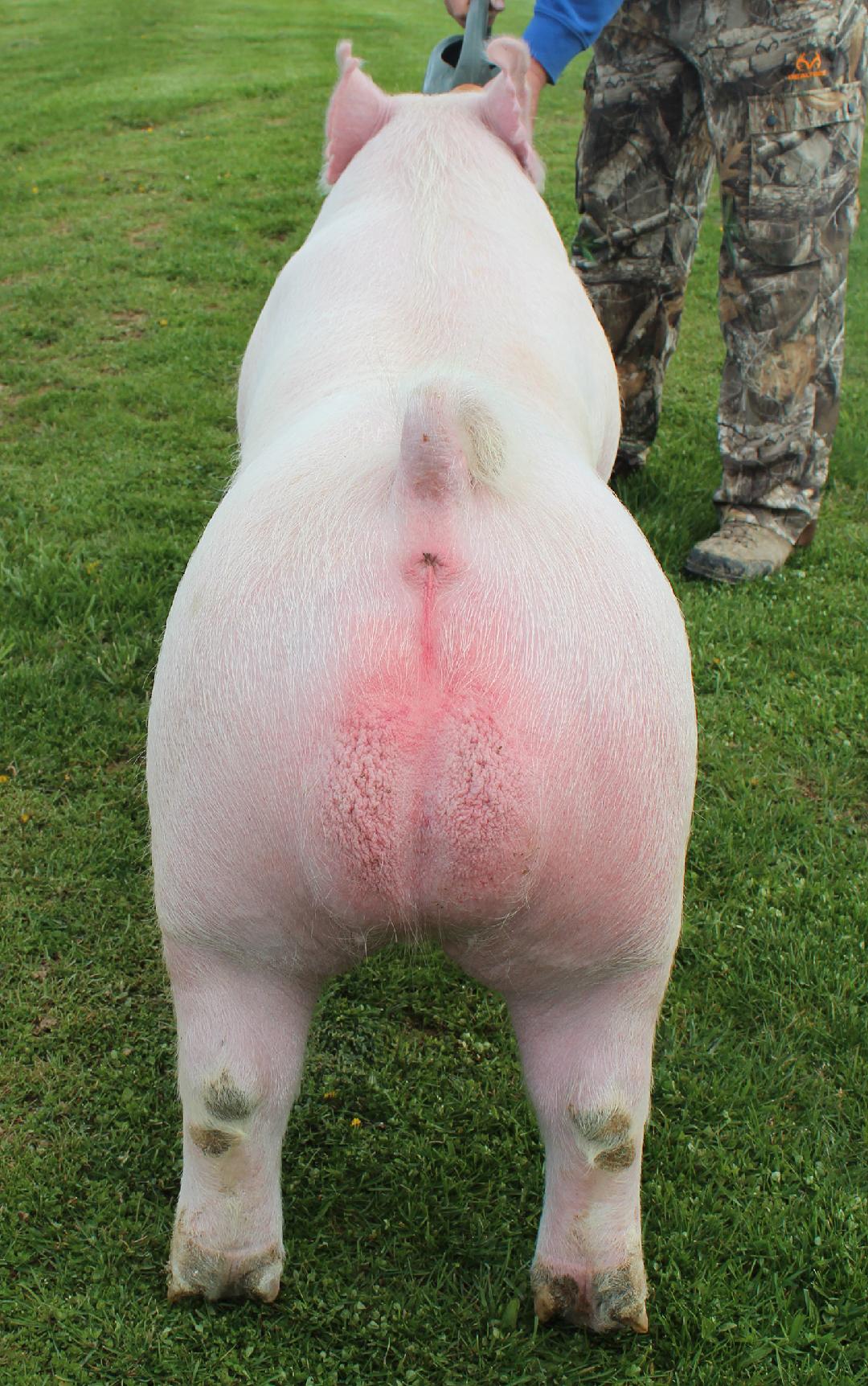 ---
Badger King
$150 /Dose - (Guaranteed Settle)
Sire:
WGW Power Play x CDAY7 Novacain 12-7 x WGW Dasher 16-5 (Littermate to Pretty Boy)
Dam:
WGW Pretty Boy 16-6 x WGW Badger 106-6 x Badger 273-3
---
---
---
Bred By:
Shipley Swine Genetics
Owned By:
Shipley Swine Genetics
Badger King is pictured here at 6 months old, weighing #325. This heavy duty Yorkshire boar is the complete package! He was raised in the finishing barn on slats. He has fantastic growth, great feet and legs with extra strong pasterns. His hip and hind leg are as correct as you can make one. The Badger King is a line bred boar that will guarantee extra growth and consistency. (The ROTT0 Badger 373-3 on both sides of his pedigree was a genetic giant) He is extra heavy boned on his back legs with a massive forearm and shoulder blade. He is a thick made boar with lots of extra rib and center body. He is a boar with 14 high quality teats that is longer hipped, stronger topped and deeper loined. The muscle in this boar hangs different. It is looser and non restrictive. He is one good York boar with an explosive pedigree. He can make great gilts that will go on and be great sows. He has enough thickness and muscle to sire Champion barrows too!