Guarantee Settle and Overrun Pricing Available
---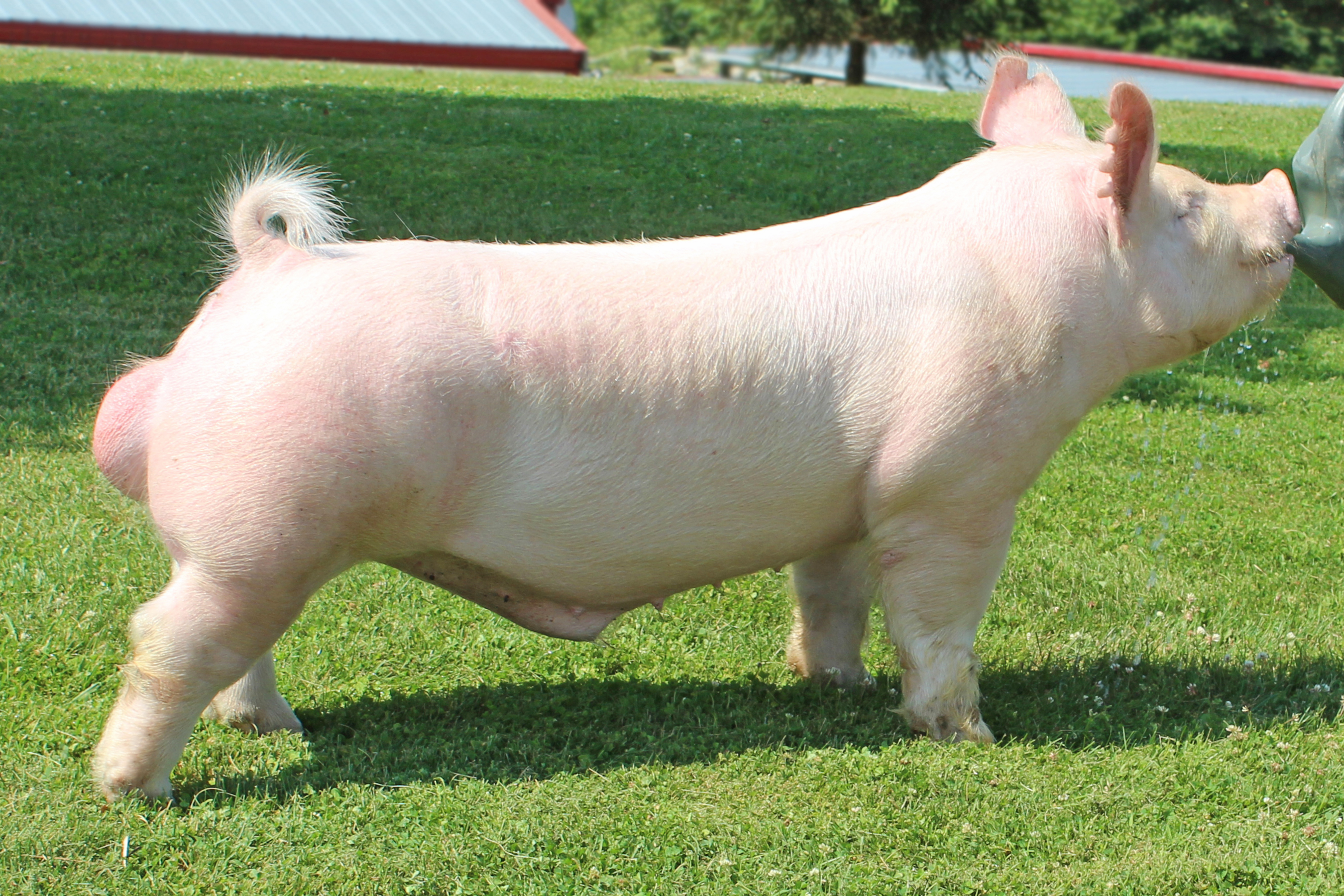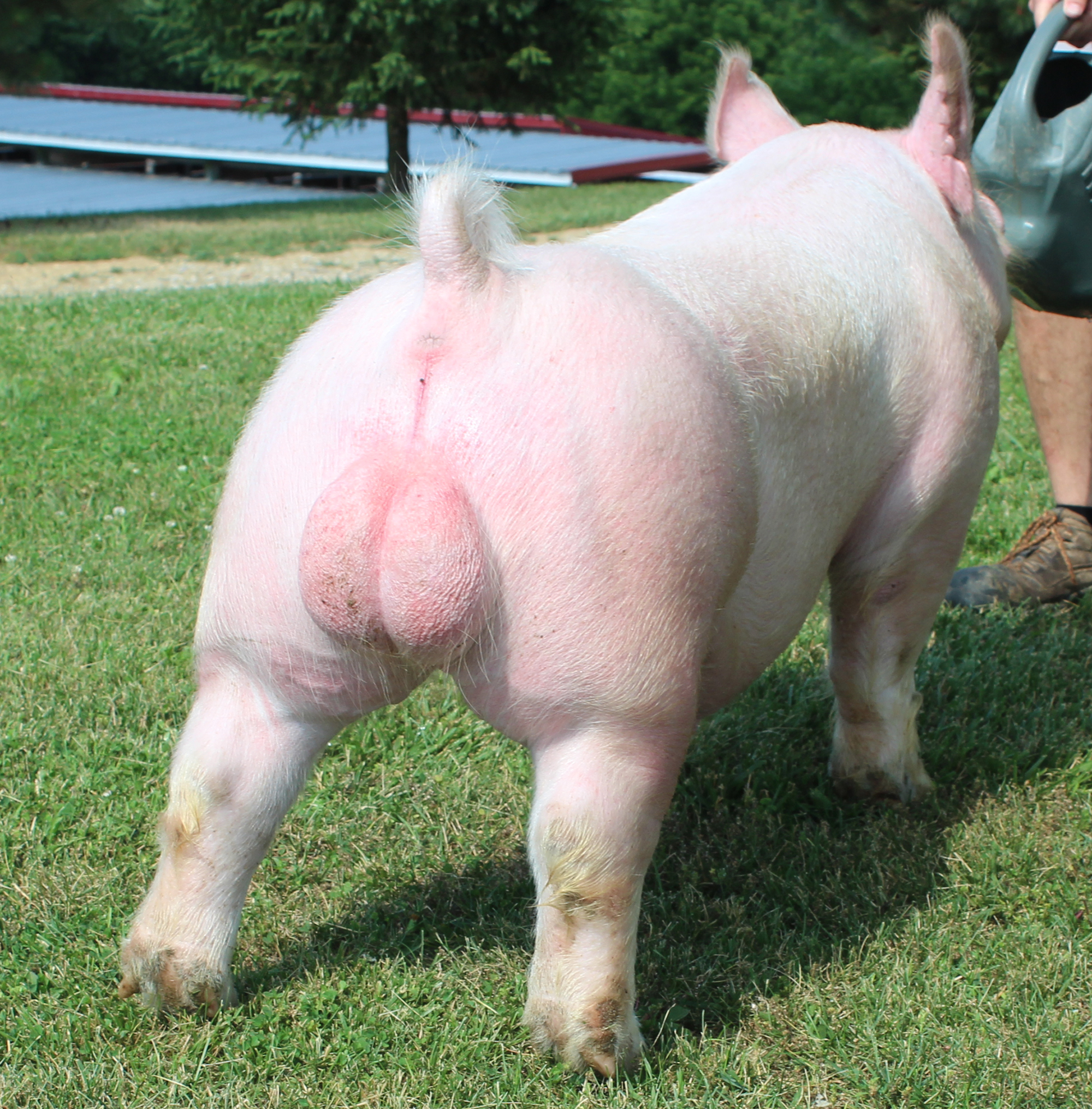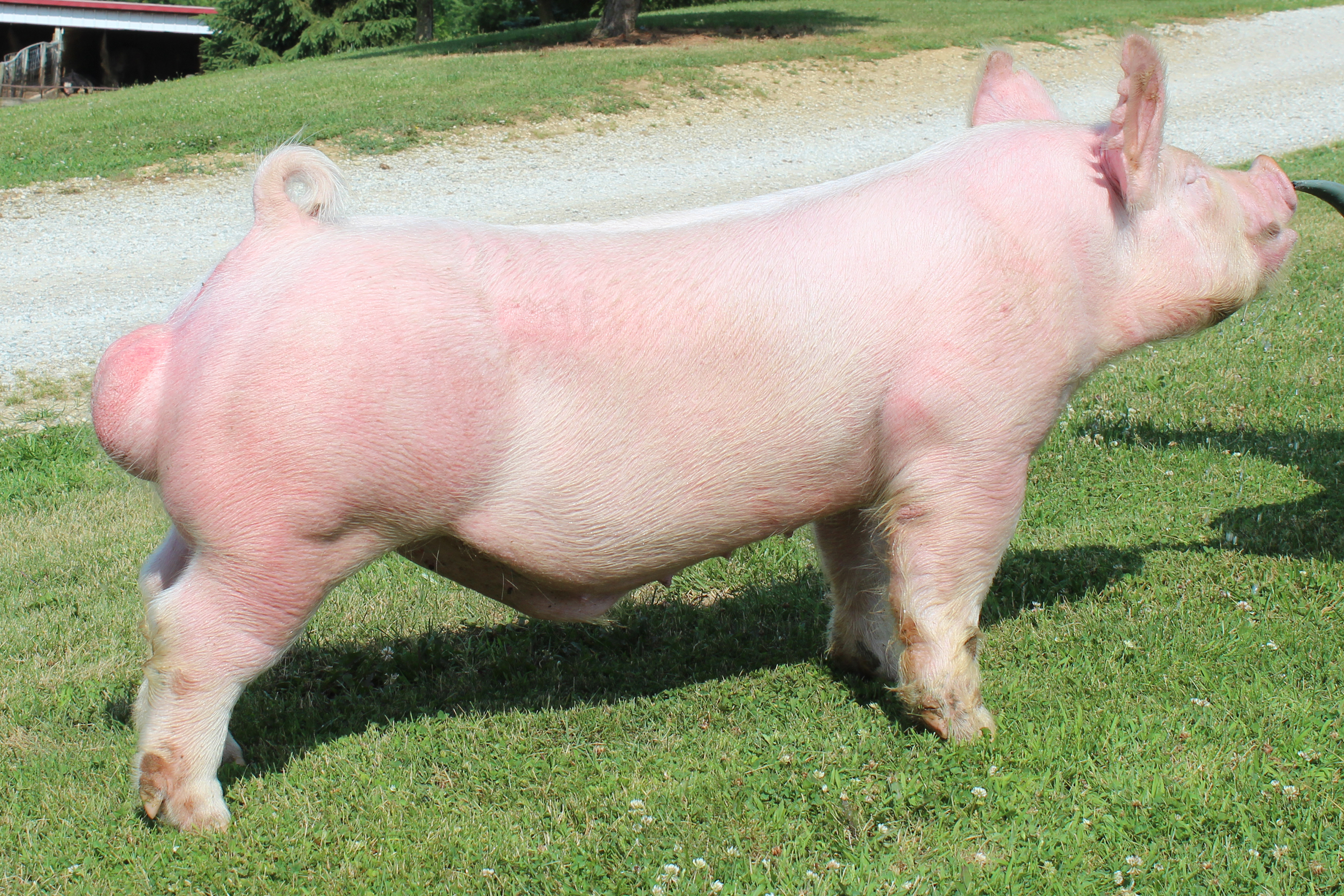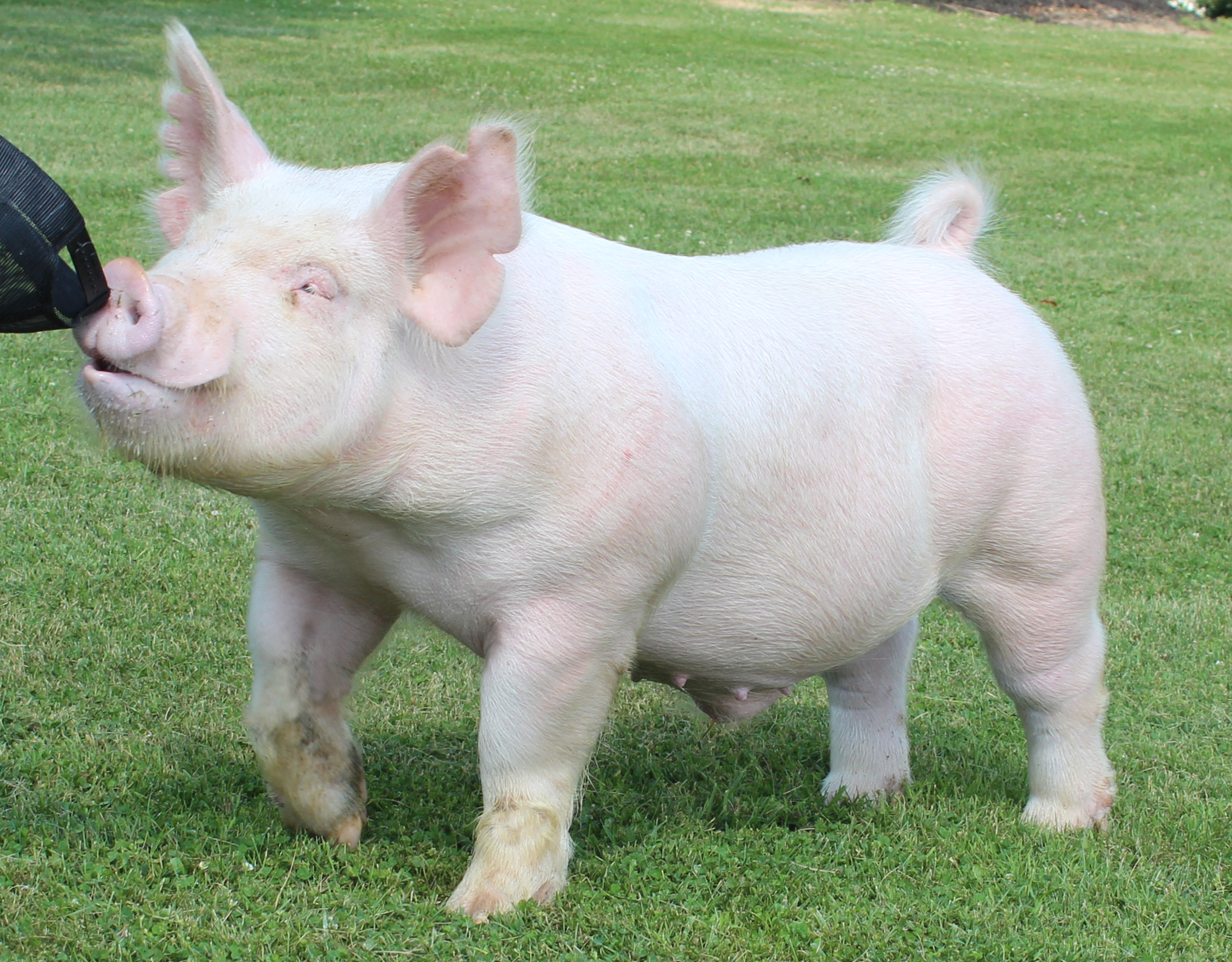 ---
The Duke
$50/Dose
Sire:
WGW Next Level x Amped Up x Like This
Dam:
SHG 64-9-Lady 10-7 x JRG Savior
---
---
---
Owned By:
Shipley Swine Genetics
We went to Shon's to look at a deep litter of Hampshires and found an even deeper litter of Yorkshires! 8-10 is a flat good Yorkshire boar! The entire litter was really big legged and square toed. They were all opened up in their chest floor. They all had big tops and great underlines. The 8-10 boar was the squarest made from front to rear. Hip and hind leg were picture perfect. The entire litter was performing extremely well with several pigs in the pen. They were eating normal feed out of a self feeder. The dam here is a good one! Study this guy's picture; notice the extra reach that he has out of his big stout back legs with his big foot planted squarely on the ground. He is a great boar out of a great litter, littermate to Roots 8-6 ! Thanks to Shon for letting us bring one home!