Guarantee Settle and Overrun Pricing Available
---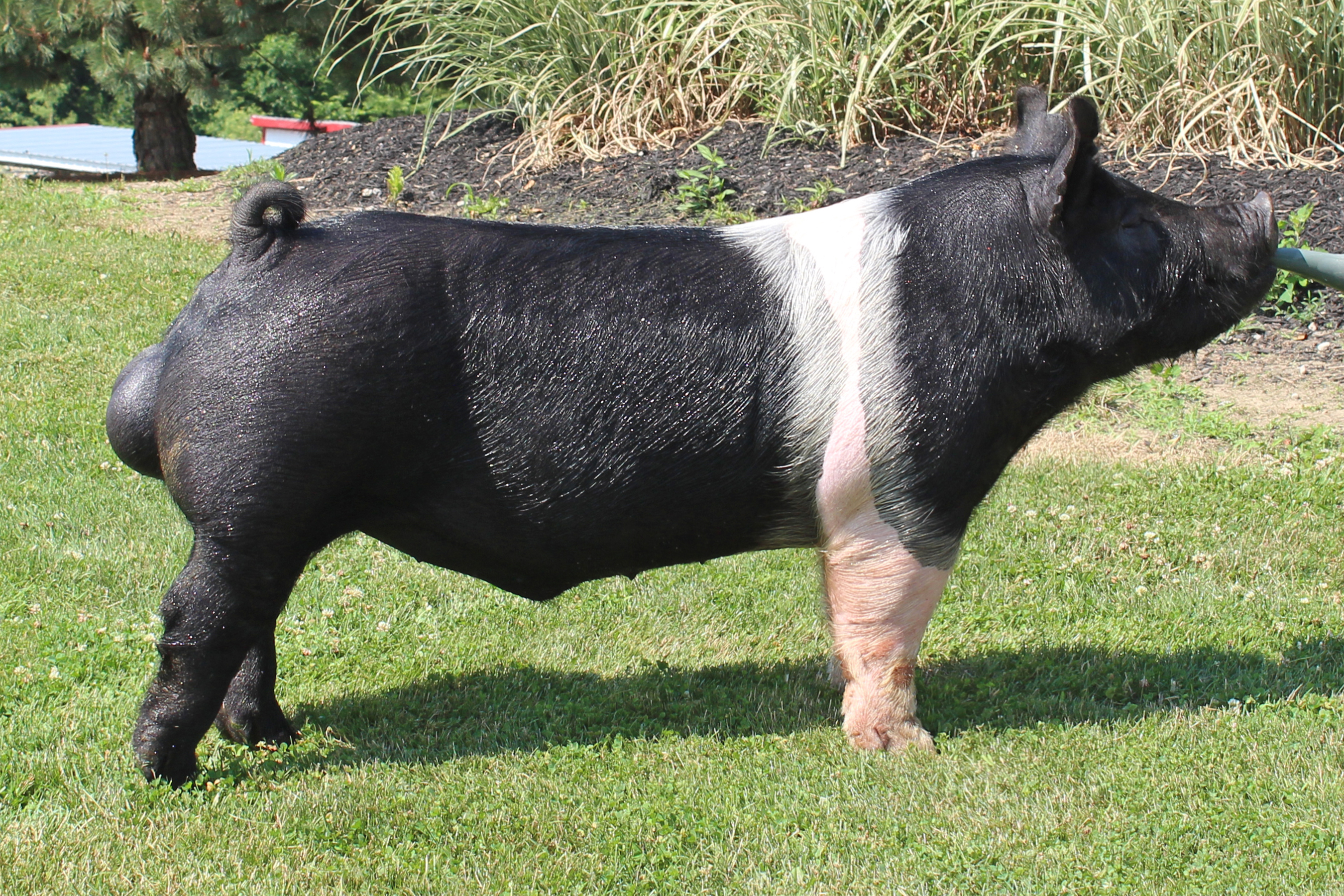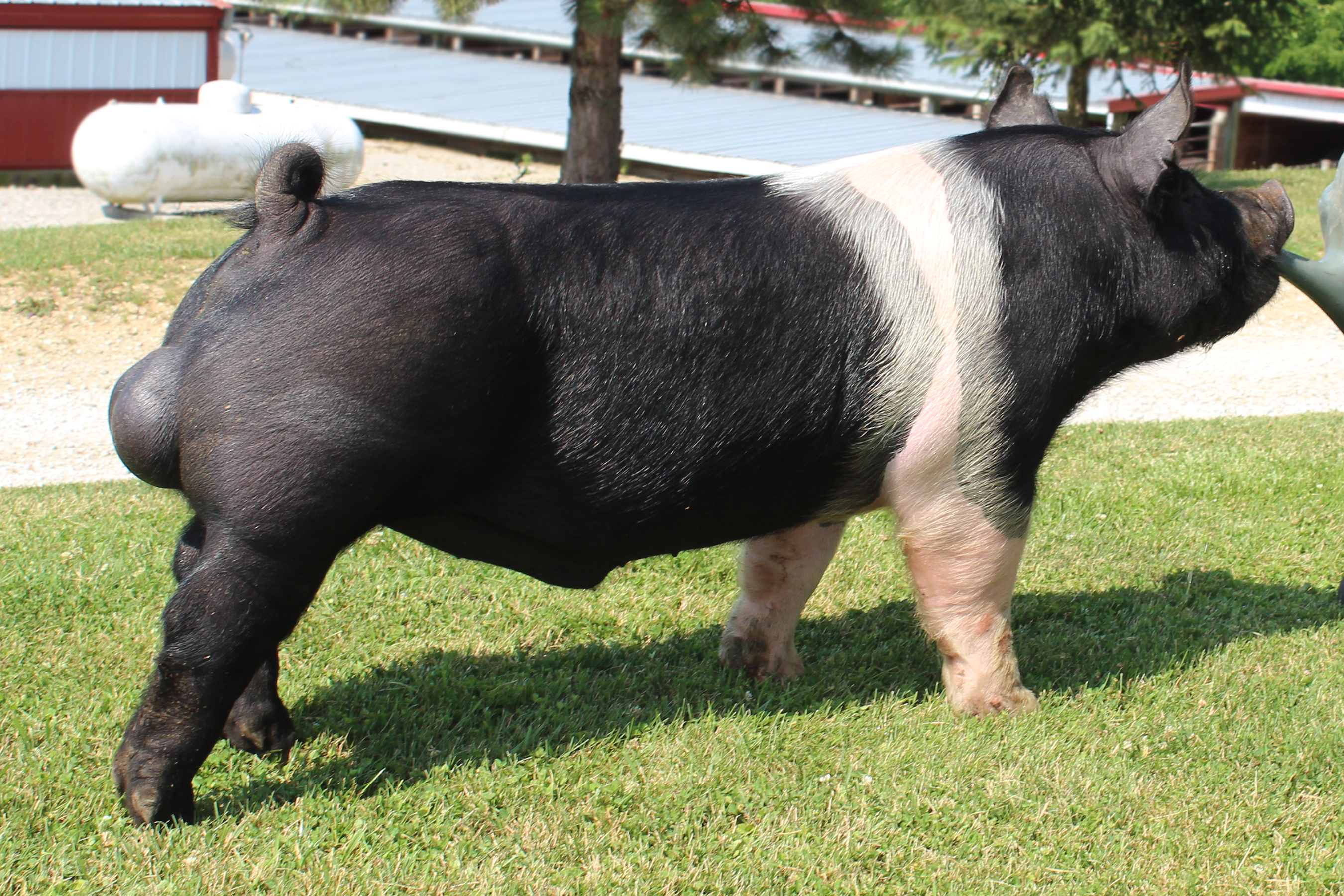 ---
Draco
$50/Dose
Sire:
Diablo 18-6 x JRG Vaquero - JLM Legacy 10-1 x JSE6 Black Magic 55-1
Dam:
JSE6 Black Magic 55-1 x JSE2 Wizard x JLM Legacy 10-1
---
---
---
Owned By:
Shipley Swine Genetics
With 100% Hampshire purity, we cannot wait to start using this guy! It is really hard to find good Hampshires, let alone good line bred Hampshires. Shon let all 4 littermate Hampshire boars outside on the grass. They were a tremendous litter of heavy structured, big footed, square toed boars. They were all big bladed with big rib cages. They had clean joints and were looser made hogs with plenty of thickness and muscle. Draco 56-10 was the best balanced from end to end. We thought his skeleton was impeccable and his range of motion was excellent. His pedigree is stacked with 3 shots of Tiger, 2 shots of Black Magic and 2 shots of Legacy 10-1. Take a look at this one to see what he can add to your herd!