Over Run Available, Call for Details!
---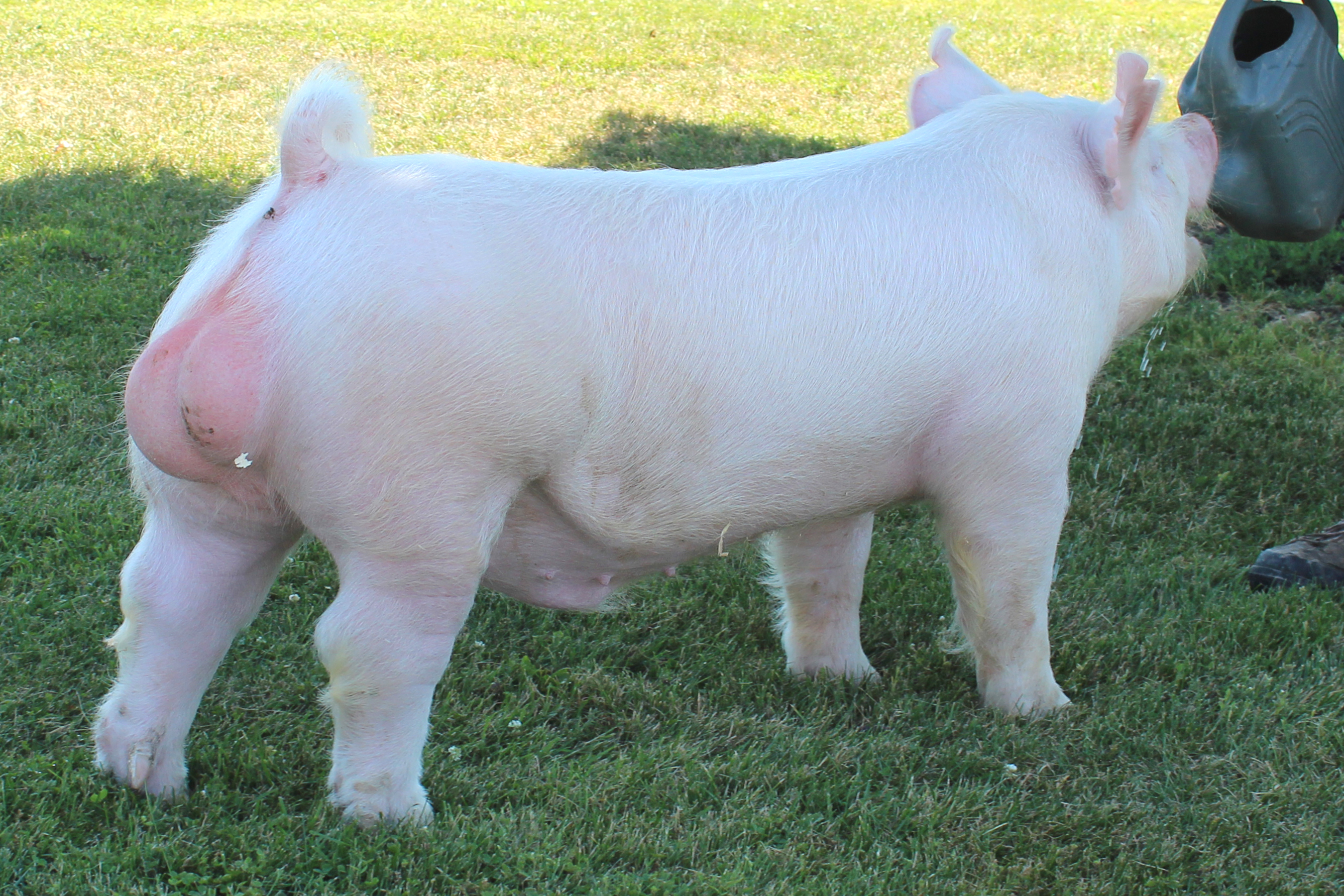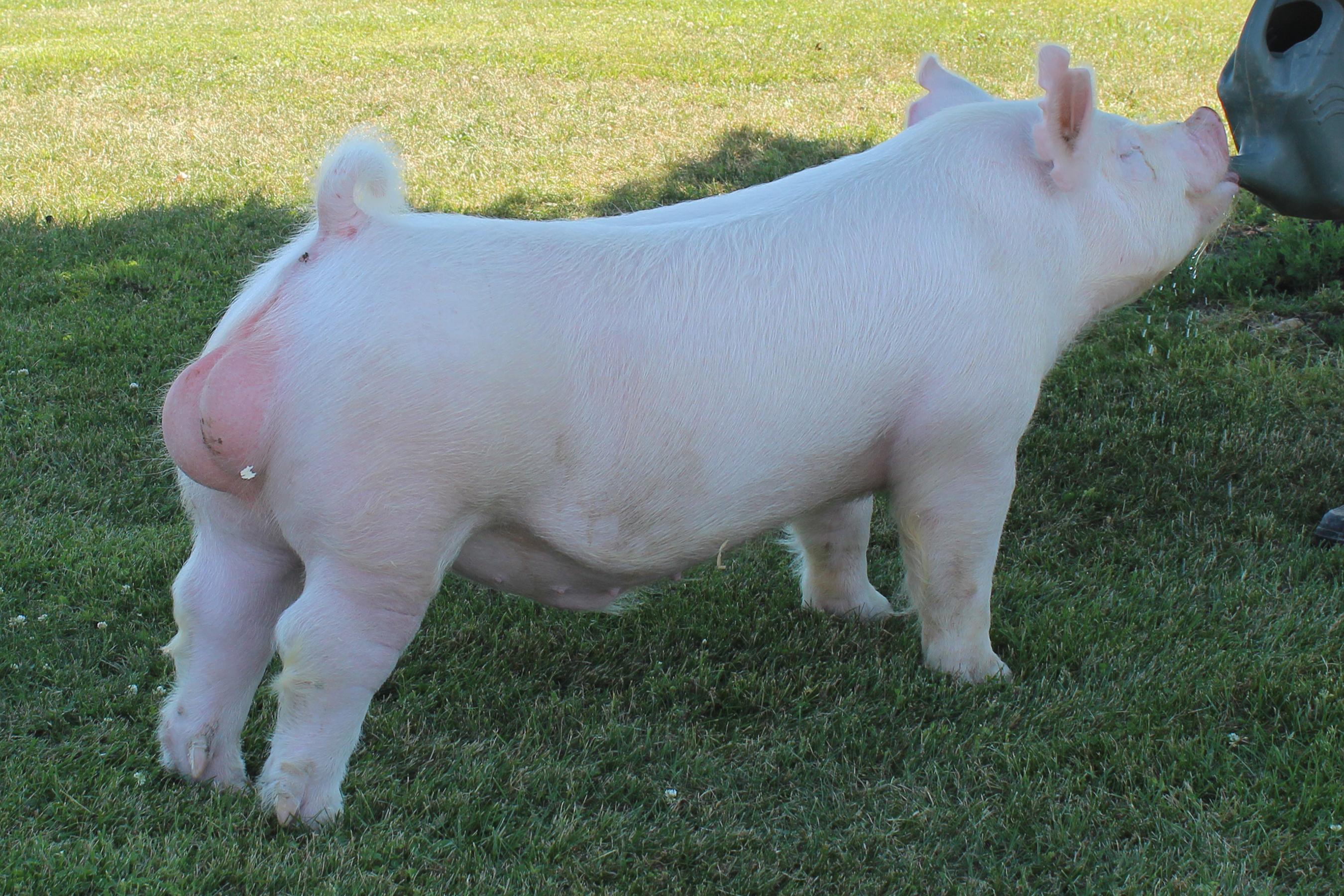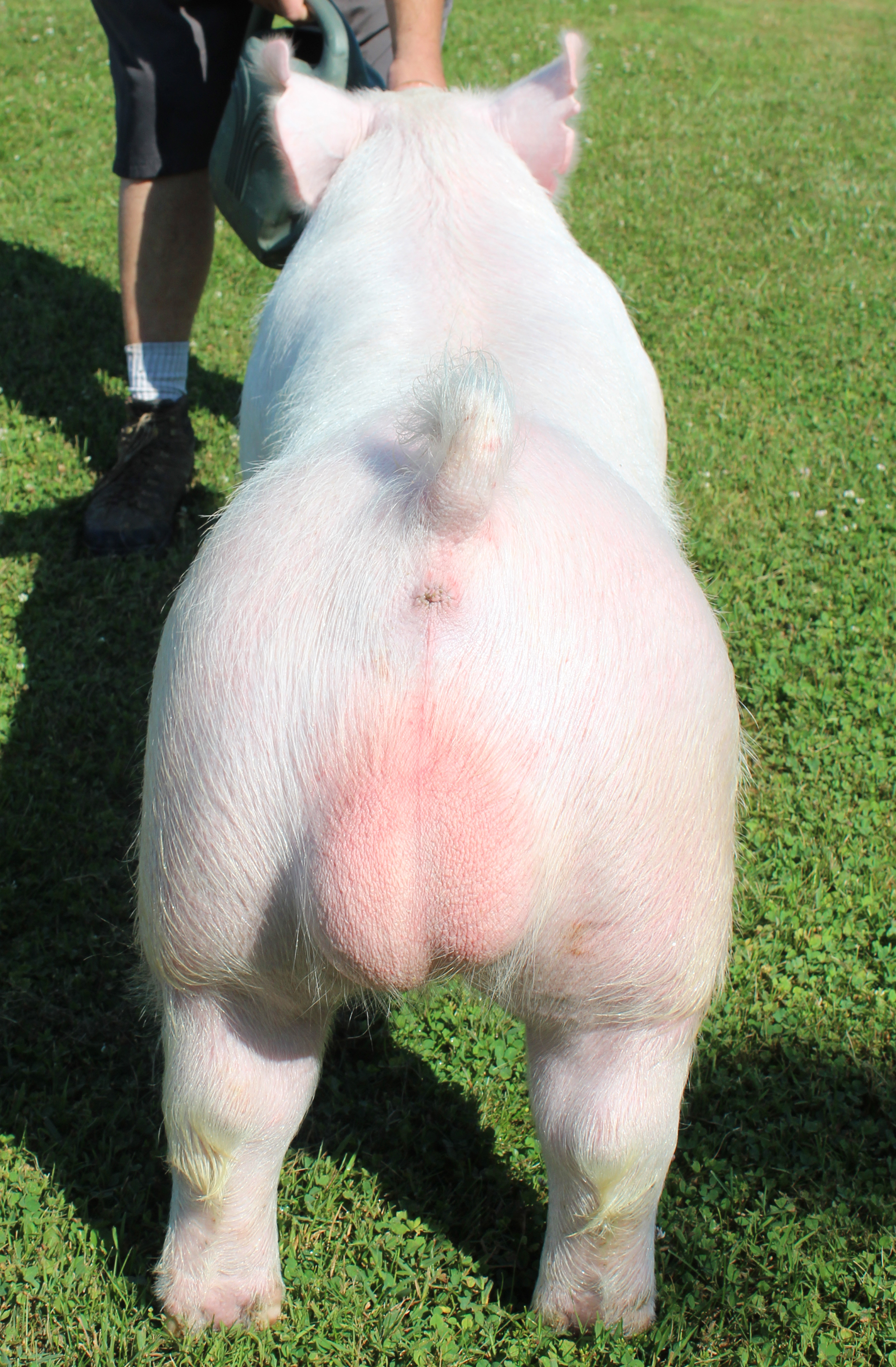 ---
Showtime
$150 /Dose - (Guaranteed Settle)
Sire:
Ladies Man x Stock Broker
Dam:
WBW7 Miss Dasher 16-3 x Pretty Boy 16-6 x WGW Miss Dasher 27-4
---
---
---
Bred By:
Shipley Swine Genetics
Owned By:
Shipley Swine Genetics
Ladies Man was the Grand Champion York boar at the 2018 STC and has put together the best track record we have ever had. Over 250 daughters have farrowed here and at many other farms across the US and have been 100% successful. Zero pigging problems, zero milking problems; here at Shipleys, that is super important! Showtime is out of a very productive sow that is heavy structured, wide and sound. He is the next generation of stout, square made, durable York hogs that can function the way a Yorkshire should function. Showtime is a big footed, square made boar that is wide off both ends. He has a big square hip that is packed full of muscle and a big wide square top. He is big bladed with a big stout forearm, good neck extension and a big stout skull. He has 14 petite teats that are evenly spaced. He is designed to make excellent show pigs that do what Yorkshires are supposed to do!