Summer Sale - 50% off most boars! Call for details!
---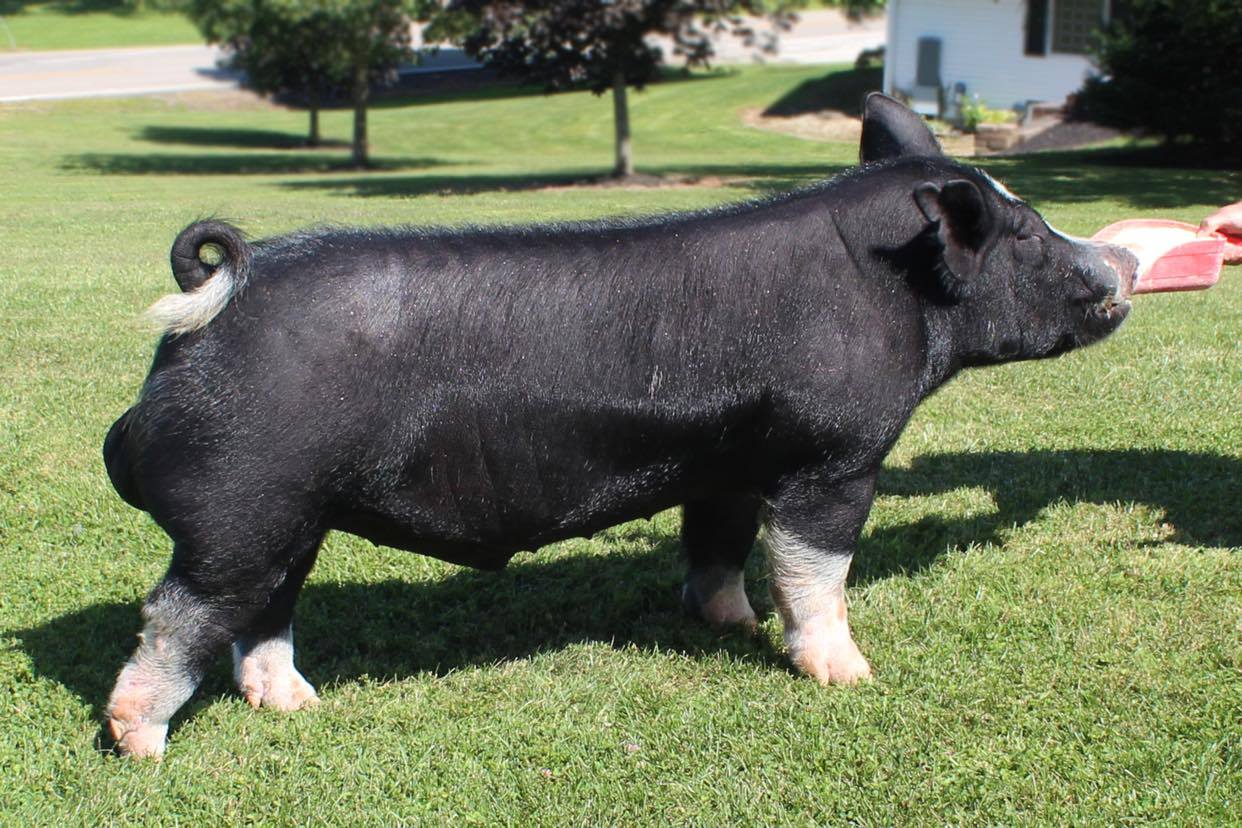 ---
Hurricane
$150 /Dose - (Guaranteed Settle)
Sire:
Shattered x Non Typical x Drinking Class
Dam:
King Indy x Walter x Walk the Dog
---
---
---
Bred By:
Ernie Birchmeier (MI)
Owned By:
Leased to Shipley Swine Genetics
Hurricane is a littermate to Identity Crisis, the Grand Champion Boar at the 2019 Indiana State Fair who had one hell of a run this year, siring the Grand Champion Berk boar at the 2020 Replacement show for the WPE at Des Moines and the 2020 Illinois Jr Show Champion Berk gilt and 4 class winners at the 2020 Indiana State Fair Open Show. Hurricane's dam is referred to as the Old King Indy 10-6 sow that has produced the Champion gilt or boar at the Indiana State Fair for 6 years in a row! Hurricane is everything Ernie said he was; big footed, square made, tall fronted, stout boned and extremely athletic. This guy's dam is as good as you will ever see! The sow power and generating power here is outstanding!