Guarantee Settle and Overrun Pricing Available
---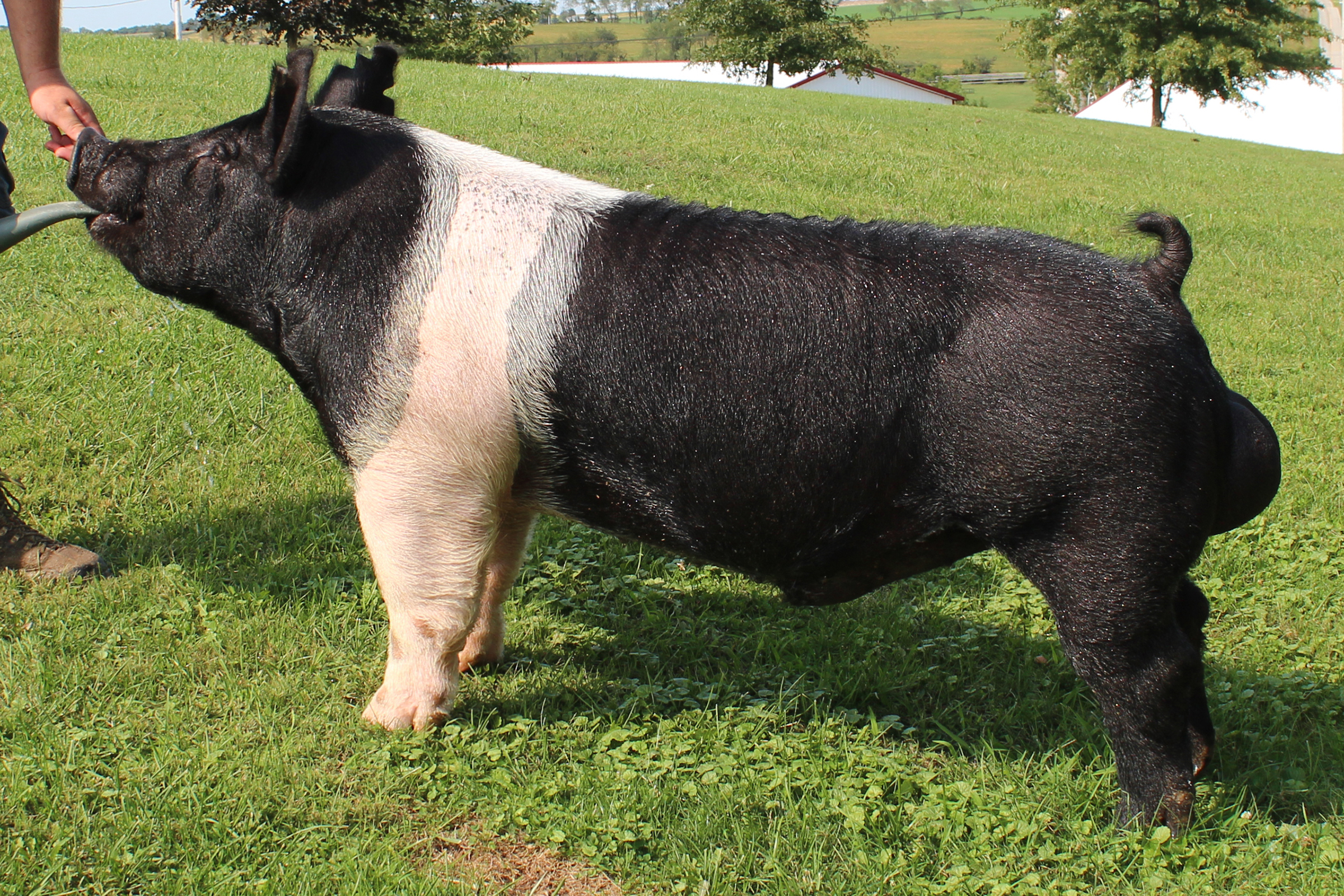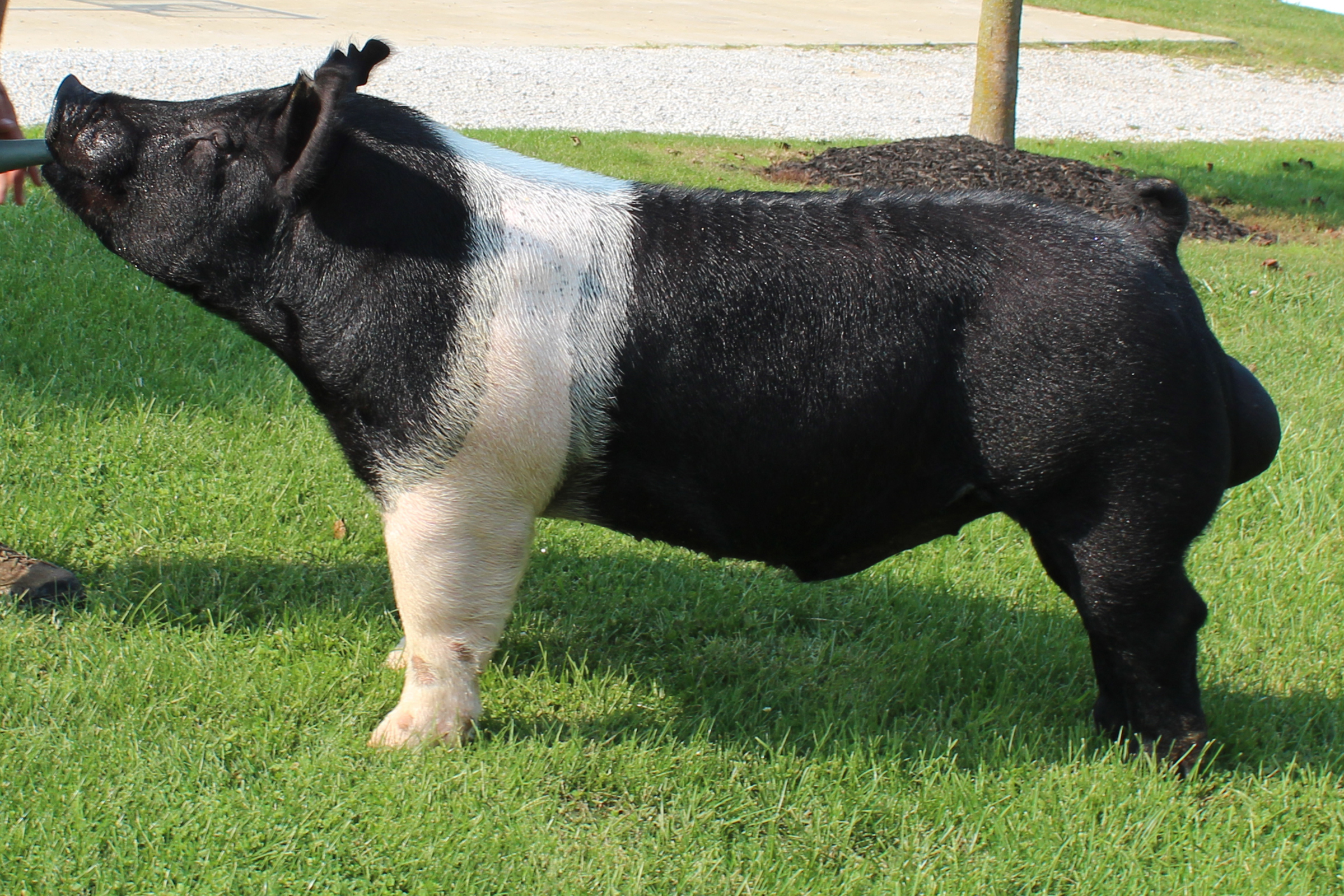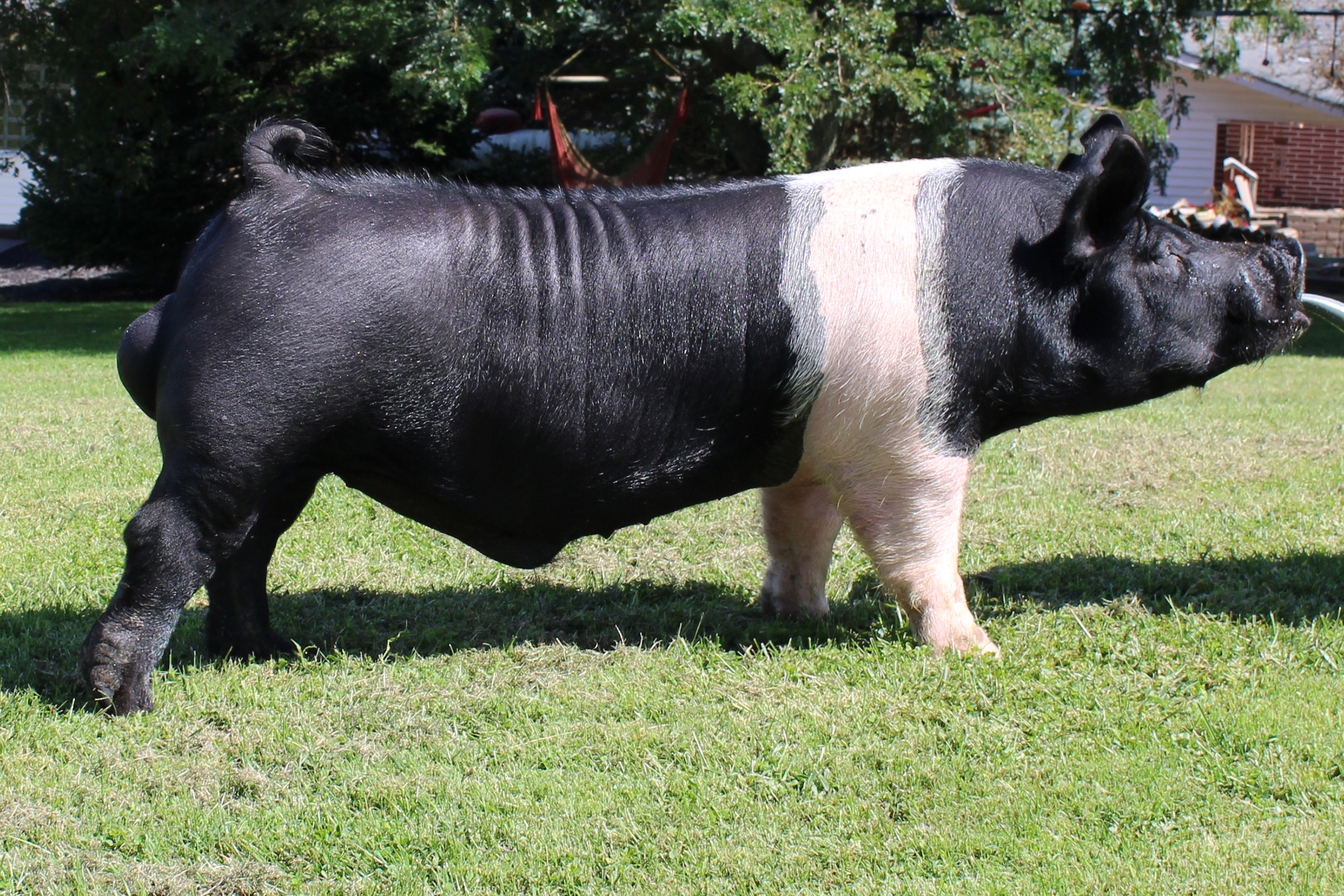 ---
Mad Max
$50/Dose
Sire:
JL8 Alibi 25-5 x JL2 Wishbone 14-2
Dam:
JL Splash 28-9 x JL3 Score 14-8
---
---
---
Bred By:
Joe Lancaster (OK)
Owned By:
Shipley Swine Genetics
Thank you Joe Lancaster for allowing us to purchase this genetic power house Hampshire boar! We think this one is really unique and will help Hampshires get better and better. His dam was a 5th litter sow that farrowed 10 and raised 10 with a 134# 21 day litter weight. This guy was pictured at 11 months old. He is tall fronted with super strong pasterns. He is long fronted and stout with excellent skeleton and excellent bone. He has ideal hip and hind leg with a big square top and rump. We love the slope of his tail head; he is very strong topped with a great underline. He has plenty of rib and center body with good base width. This guy has a ton of fire and can flat hurt you if you aren't careful! It's great to see a Hampshire boar with this kind of attitude and sex drive. Mad Max will absolutely make your Hamps better!