Guarantee Settle and Overrun Pricing Available
---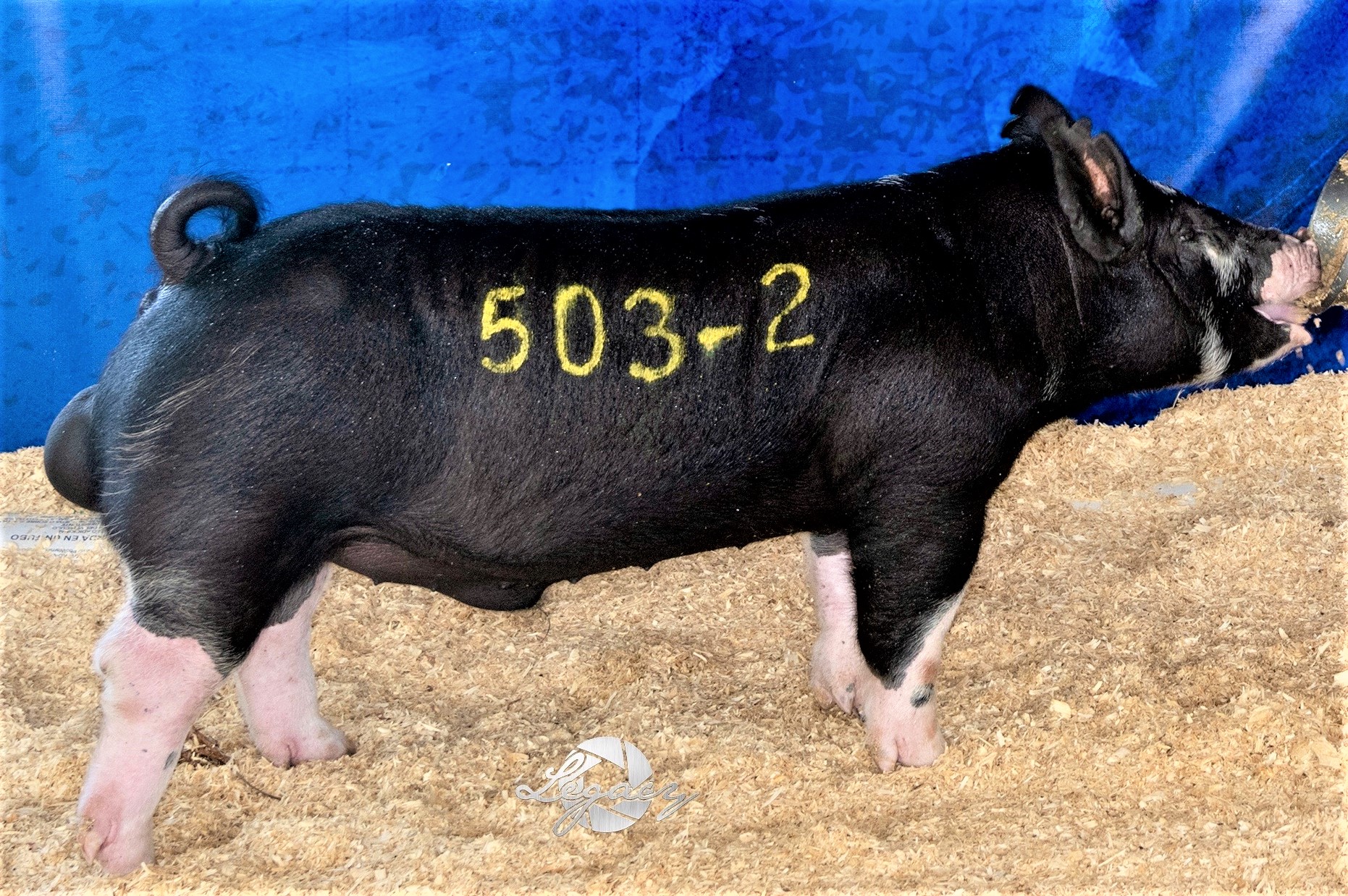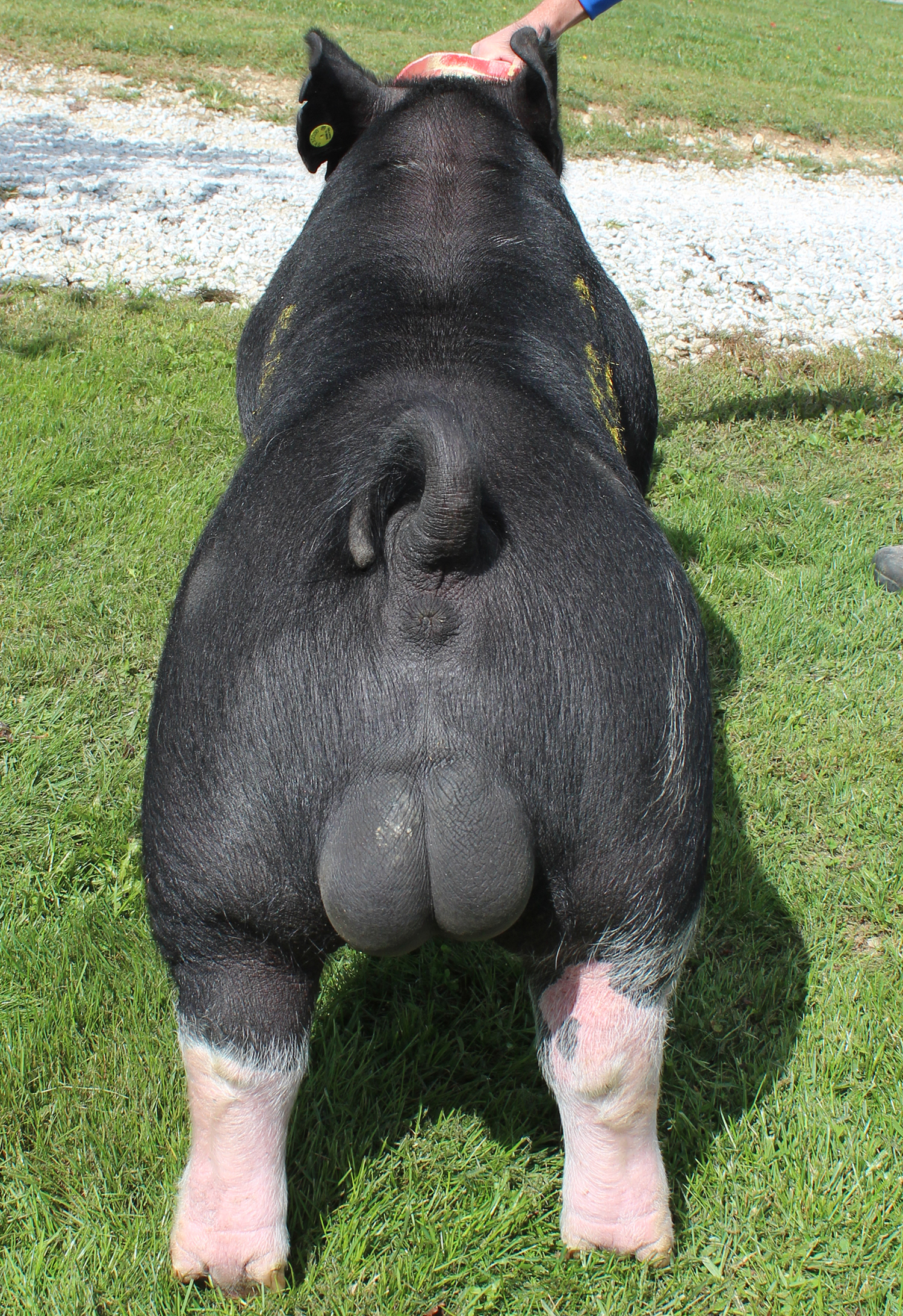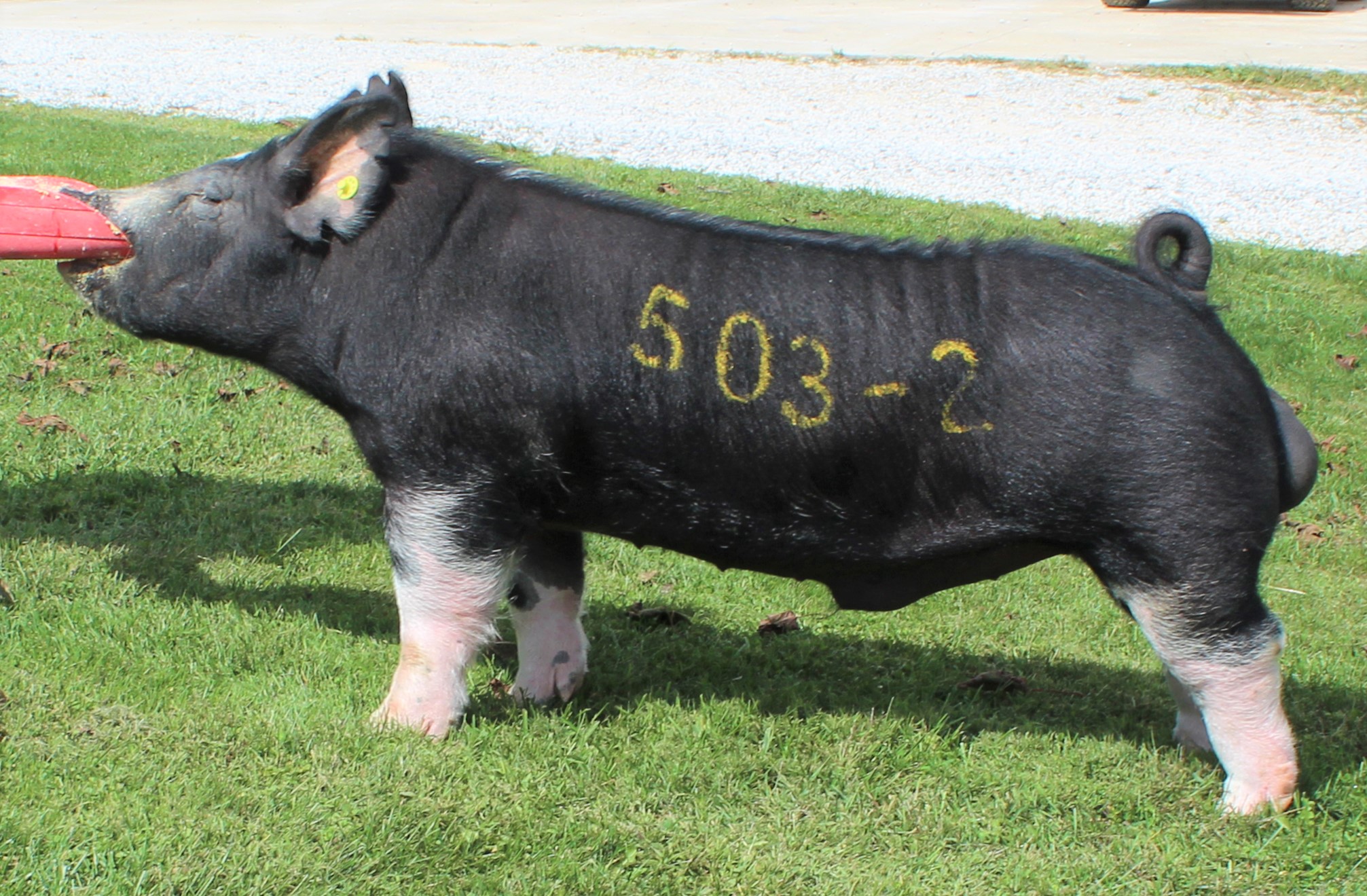 ---
The One
$150 /Dose - (Guaranteed Settle)
Sire:
Unbreakable x Shattered x Non Typical
---
---
---
Bred By:
J.R. Armstrong (IL)
Owned By:
Shipley Swine Genetics, Shipley and Snyder Berks and Miller Farms (IL)
The One was the Grand Champion Berk boar at the 2020 National Show at Des Moines IA. We heard about this guy before the show, watched several videos and talked to several great hog men. They all said the same thing, "he is the One!" He is out of a tremendous litter; he won the National Show, his littermate brother was Champion at the 2020 Midwestern National Show and another litter mate brother was retained by the Armstrongs. It is hard to find Berk boars that are built from the ground up but he has big square toes, big legs and ideal angles to all his joints. He is wide based and full bodied with a tremendous skeleton. He has big ribs, a big full explosive top with a 9.0 loin eye and a big square rump (0.59 BF, 9.0 LE, 1.53 WDA, Sow SPI 103.61). He is opened up and packed full of muscle from head to tail with a 7-7 underline. The One is tall fronted, level topped and blown wide open. Like judge Dan Burzloff said, when one this good comes along, you just have to buy him because they don't come along very often. He is The One!