Spring and Summer Pricing! Guarantee Settle and Overrun Pricing Available
---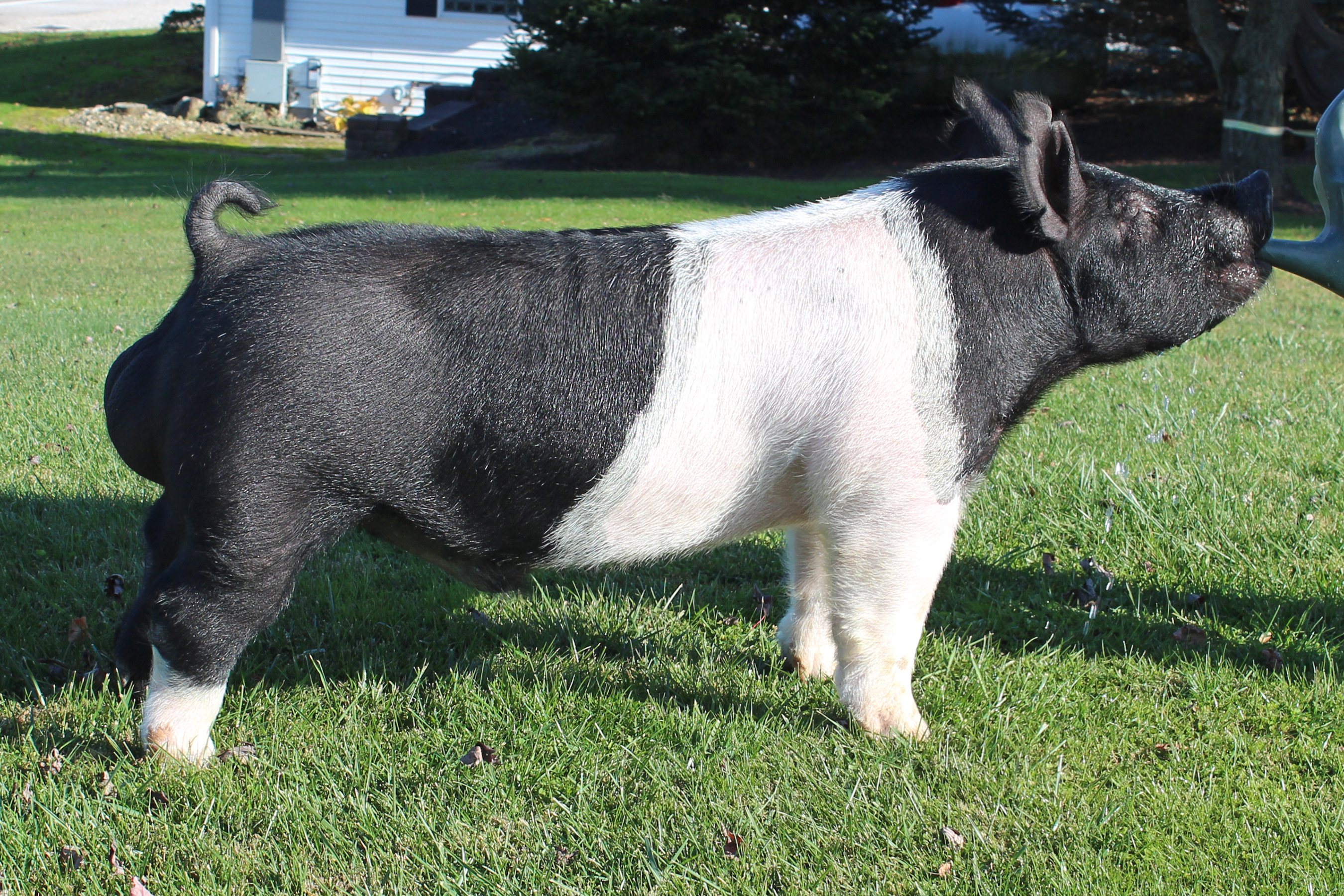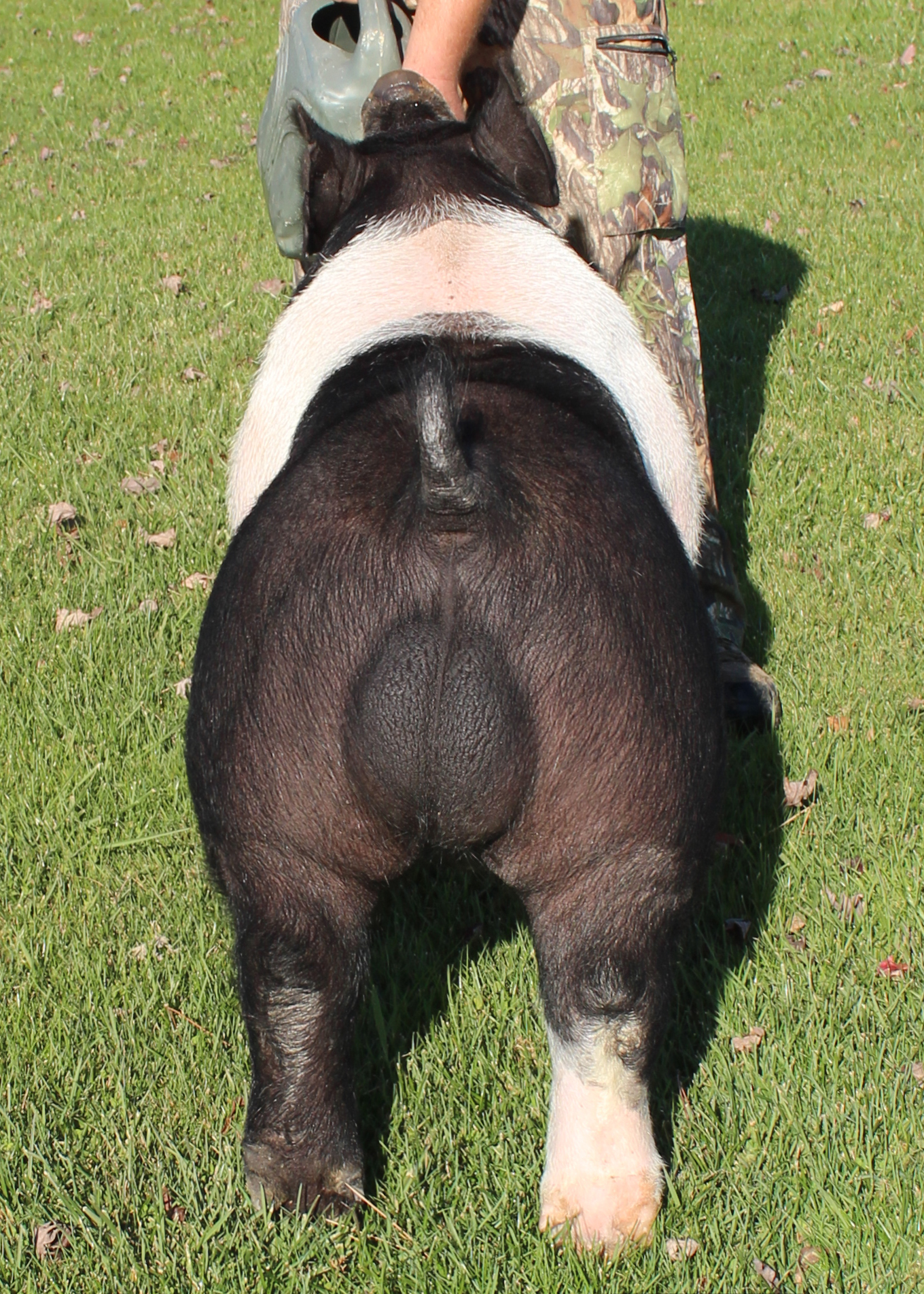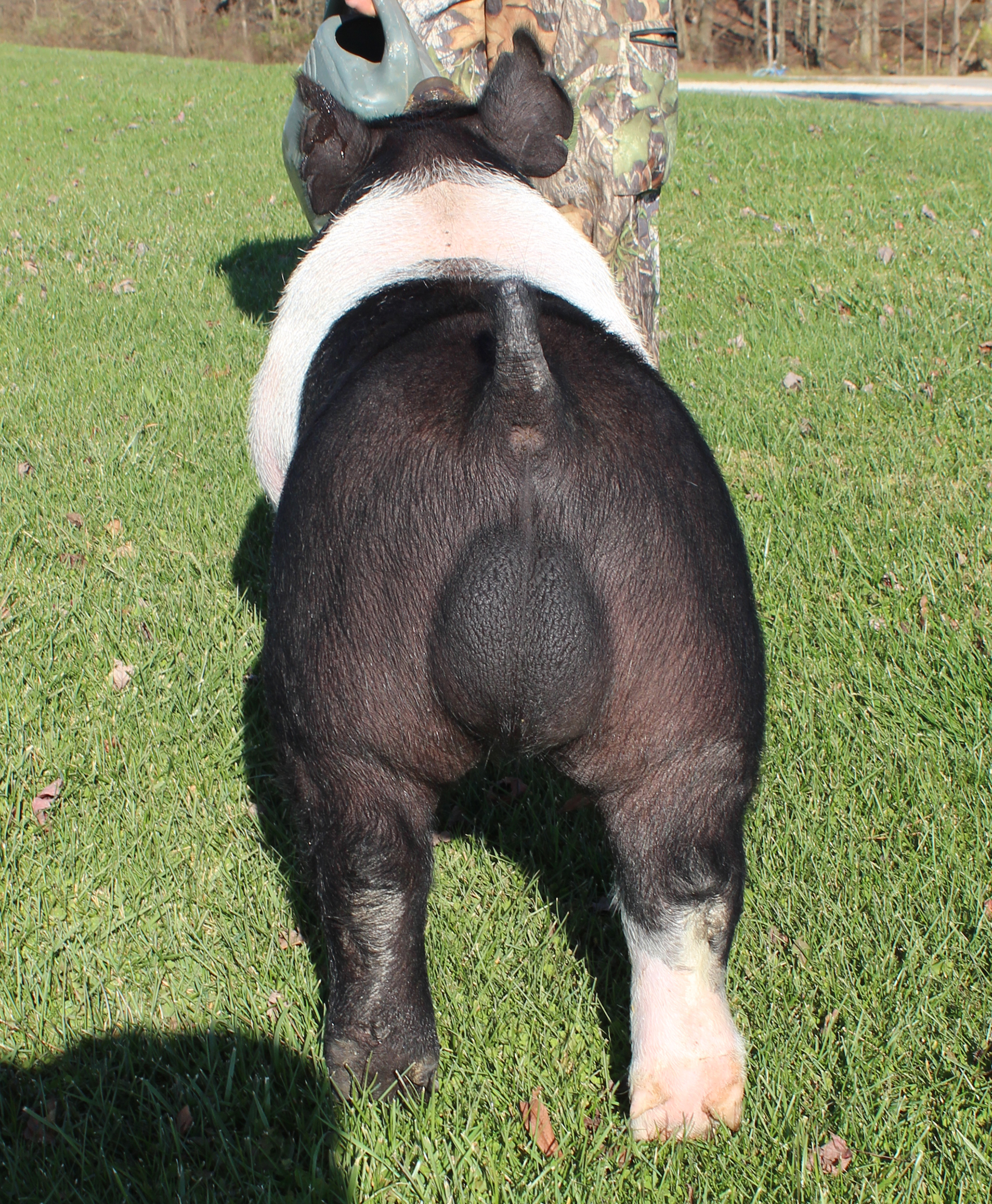 ---
Top Shelf
$150 /Dose - (Guaranteed Settle)
Sire:
Darn Good 13-5 x JL7 Tike 34-5 x EC6 Thunderman x JL5 Glide 44-1
Dam:
JL8 Dorothy x JL7 Alibi 20-8 x JL5Glide 44-1 x JL5 Glide 44-1
---
---
---
Bred By:
Joe Lancaster, OK
Owned By:
Shipley Swine Genetics
This triple line bred JL5 Glide 44-1 boar is about as stout and square as you can make one. He is wide based, big topped, big rumped and lean. He has big, square feet and is one stout boned, big bodied, super aggressive Hampshire boar. He is a combination of production (great females and Champion barrows) in one genetic package!