Guarantee Settle and Overrun Pricing Available
---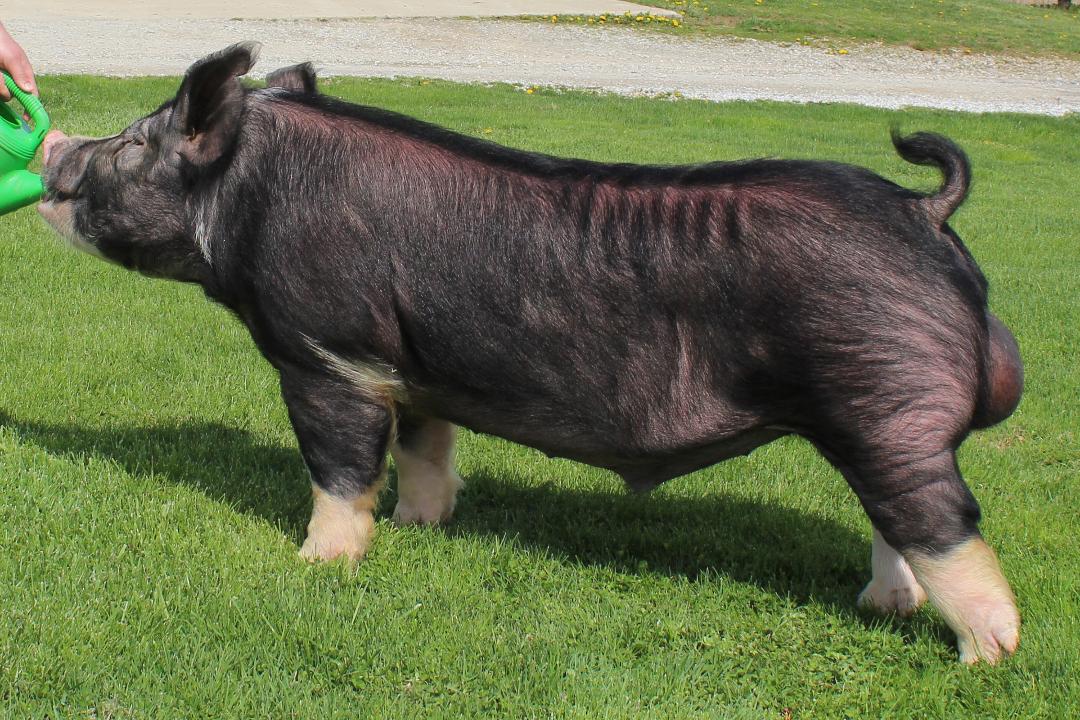 ---
Country Boy
$100 /Dose - (Guaranteed Settle)
Sire:
Fence Post 3-1 x Double Barrel
Dam:
High Horse 23-12 x Juice It 66-6
---
---
---
Bred By:
Shipley and Snyder Berks (OH)
Owned By:
Shipley and Snyder Berks (OH)
Country Boy is one tough made, fast growing Berkshire boar! He was pictured at 8 months of age and is one big legged, big footed boar with big wide spread toes . Study this guy's big blade and his height at shoulder. Country Boy is one big bodied hog with lots of rib. He is extremely pliable down his big thick top. He has a big deep loin, extra long rump and opens up into a big square hip. We love the way his muscle hangs on him. Flexibility is excellent. He is clean jointed and long strided off both ends. 146 days to 250# We are damn proud of this one, he is bred to generate!