Summer Sale - 50% off most boars! Call for details!
---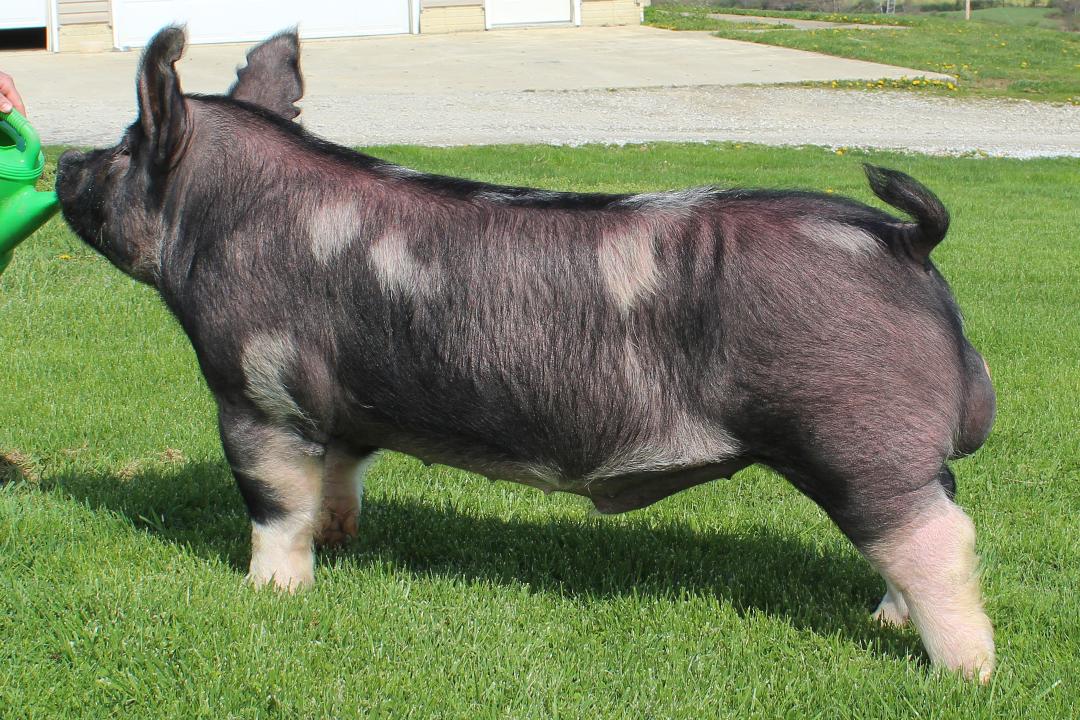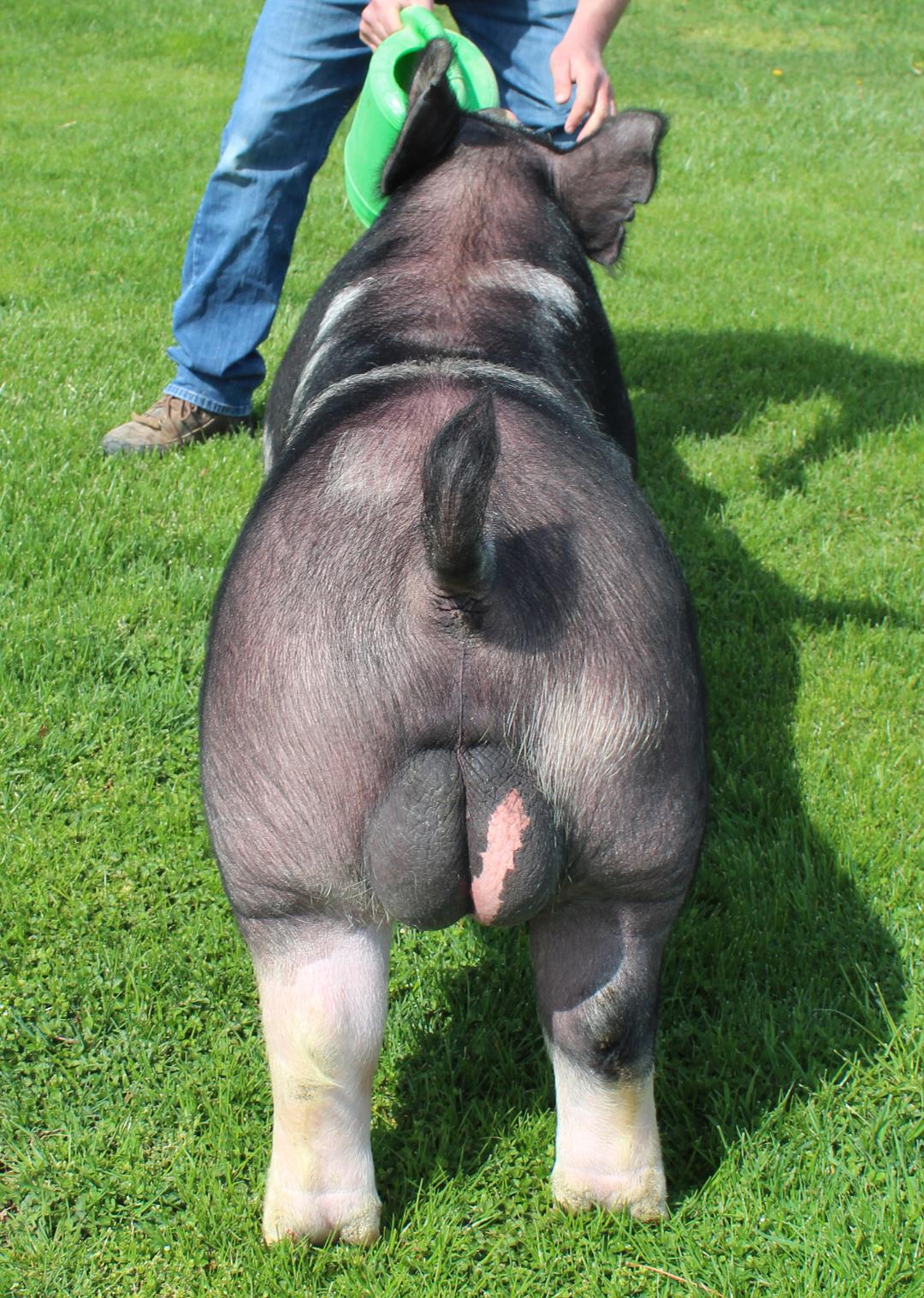 ---
Level Up
$100 /Dose - (Guaranteed Settle)
Sire:
Fence Post 3-1 x Double Barrel
Dam:
High Horse 56-10 x Juice It 6-9
---
---
---
Bred By:
Shipley and Snyder Berks (OH)
Owned By:
Shipley and Snyder Berks (OH)
Level Up is an extremely level designed boar. He is tall fronted, long bodied and extremely heavy boned. His dam is a littermate to Elvis. This fast growing Berkshire boar was raised on slats in a group of 25 on commercial hog feed. He has tremendous feet and legs and as good of hip and hind leg as you can make. 161 Days to 250# 7-7 underline count, good thickness and lots of shape with great eye appeal!