Guarantee Settle and Overrun Pricing Available
---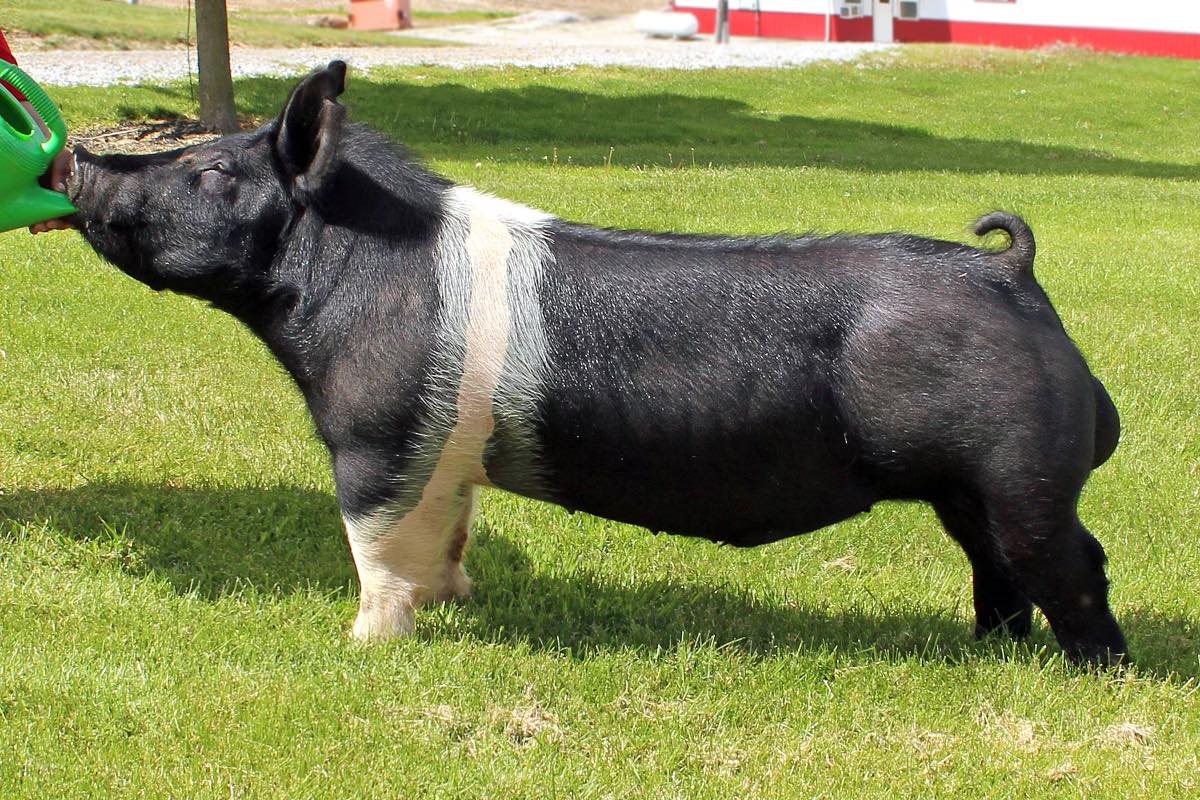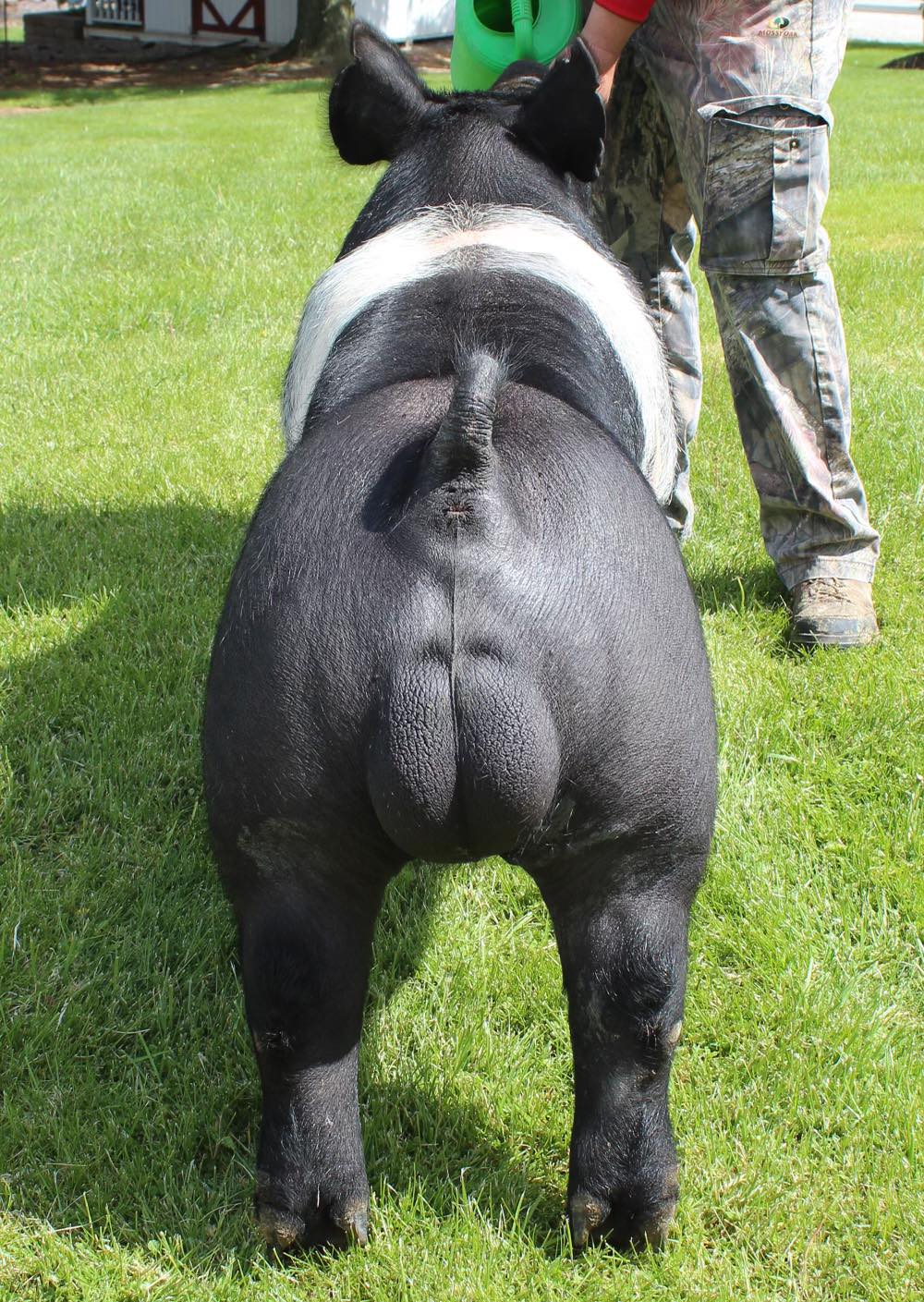 ---
Sun Dance
$100 /Dose - (Guaranteed Settle)
Sire:
JL9 Darn Good 9-2 x JL7 Tike 34-5 x JL Glide 44-1
Dam:
JL8 Dorothy 22-11 x JL7 Alibi 20-8 x JL Landlock 41-1
---
---
---
Bred By:
Joe Lancaster, OK
Owned By:
Shipley Swine Genetics
Wow, we like this guy a lot! He is 3/4 outcross to Mad Max, He has excellent feet and legs with a great attitude. He fires up at the drop of a hat. He is long necked and long hipped with a gentle slope to his tail head. He has a big square rump that is ideal in muscle shape. This guy has true Hampshire muscle with 7-7 on his underline. Study his rump shot, he is as square to the ground front and rear as you can make them. He can sire barrows or gilts that are extremely high quality!