Guarantee Settle and Overrun Pricing Available
---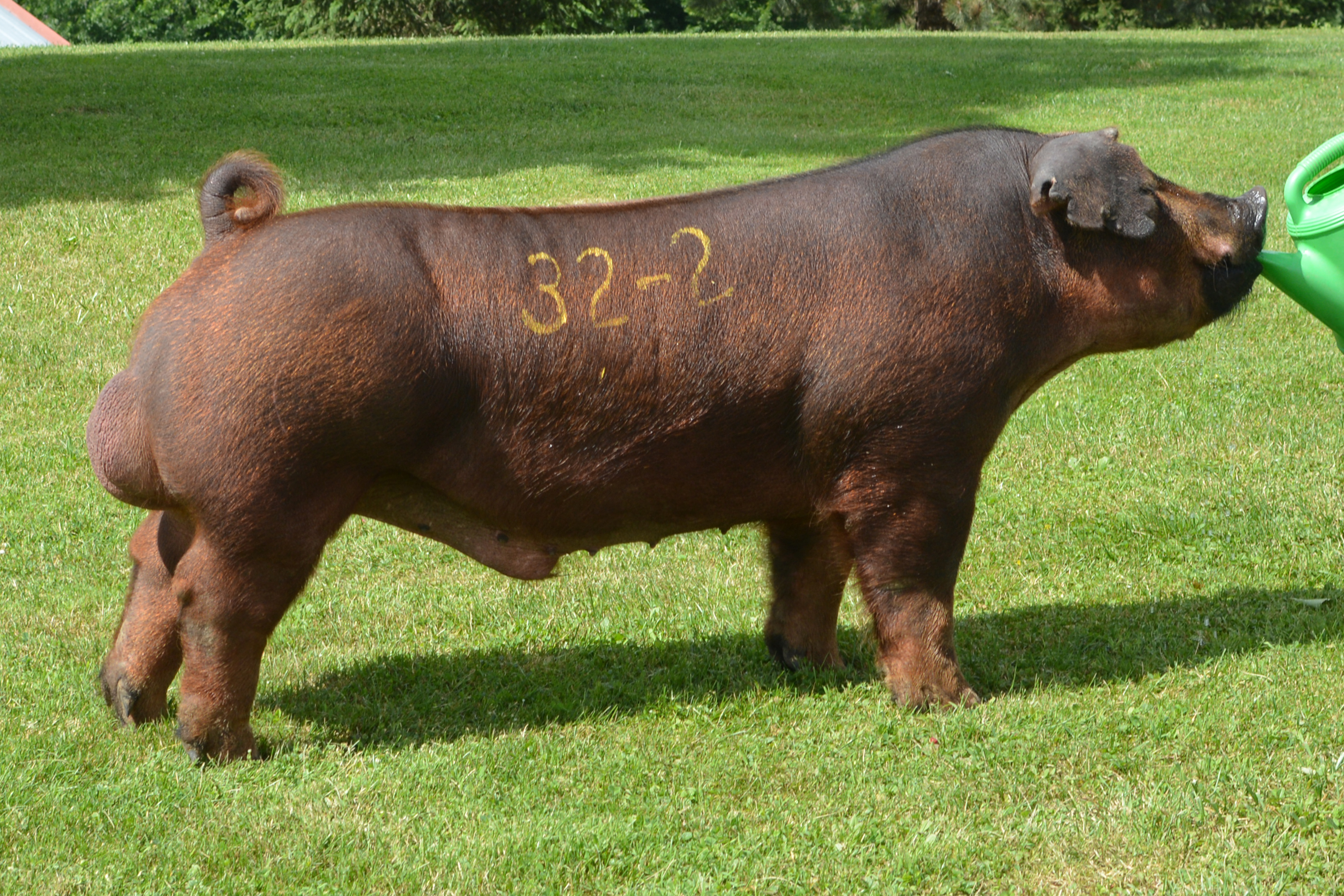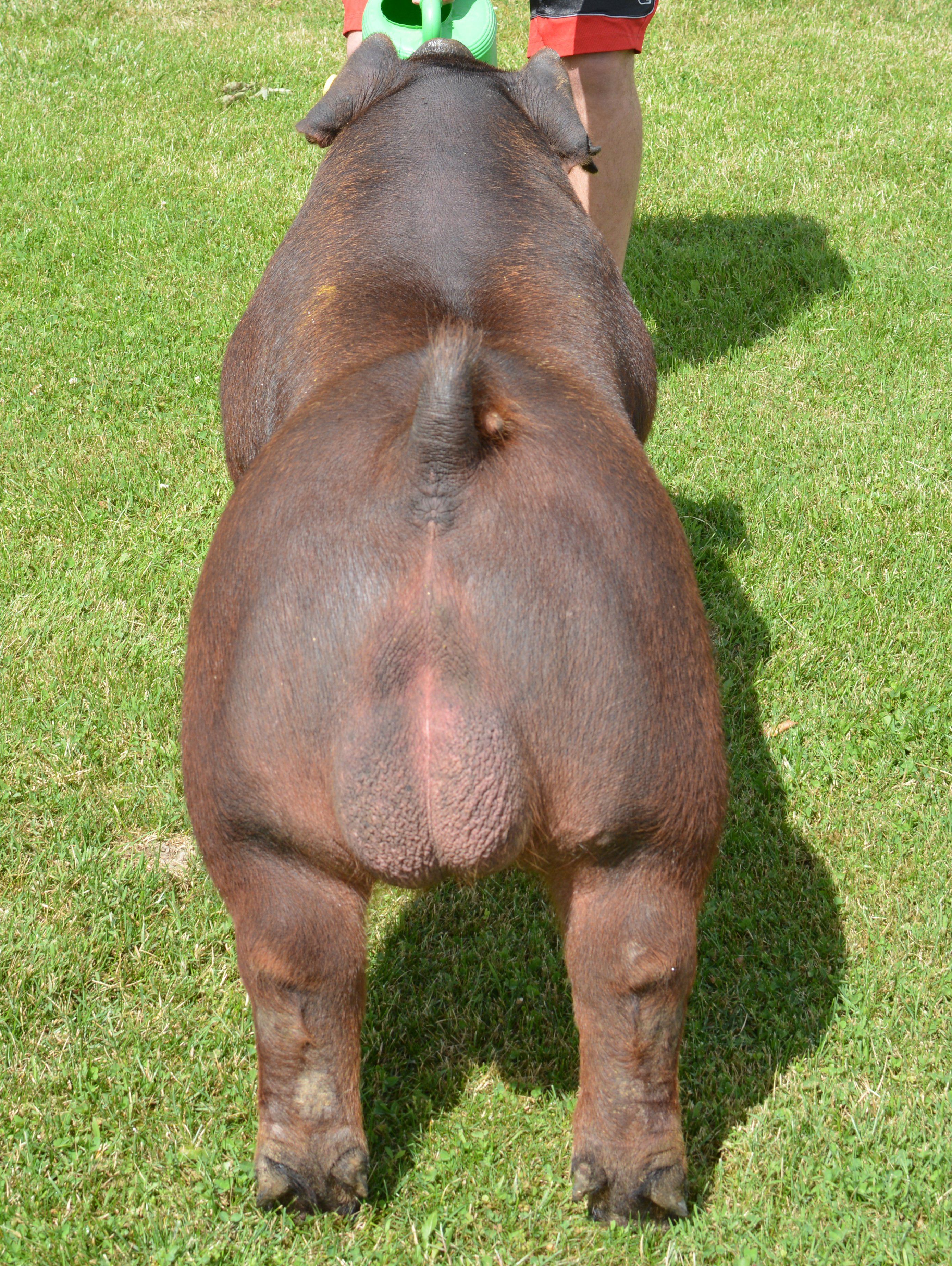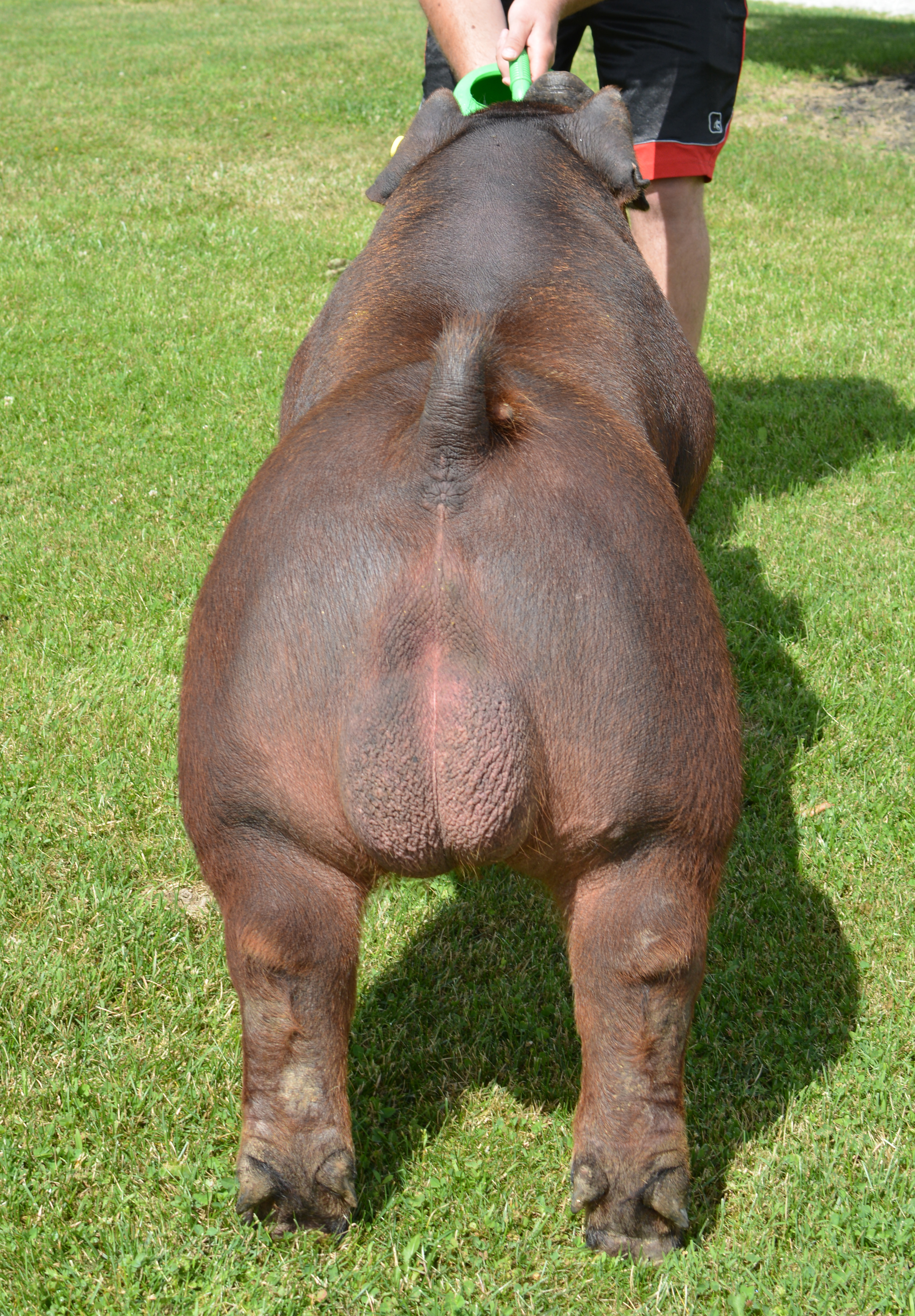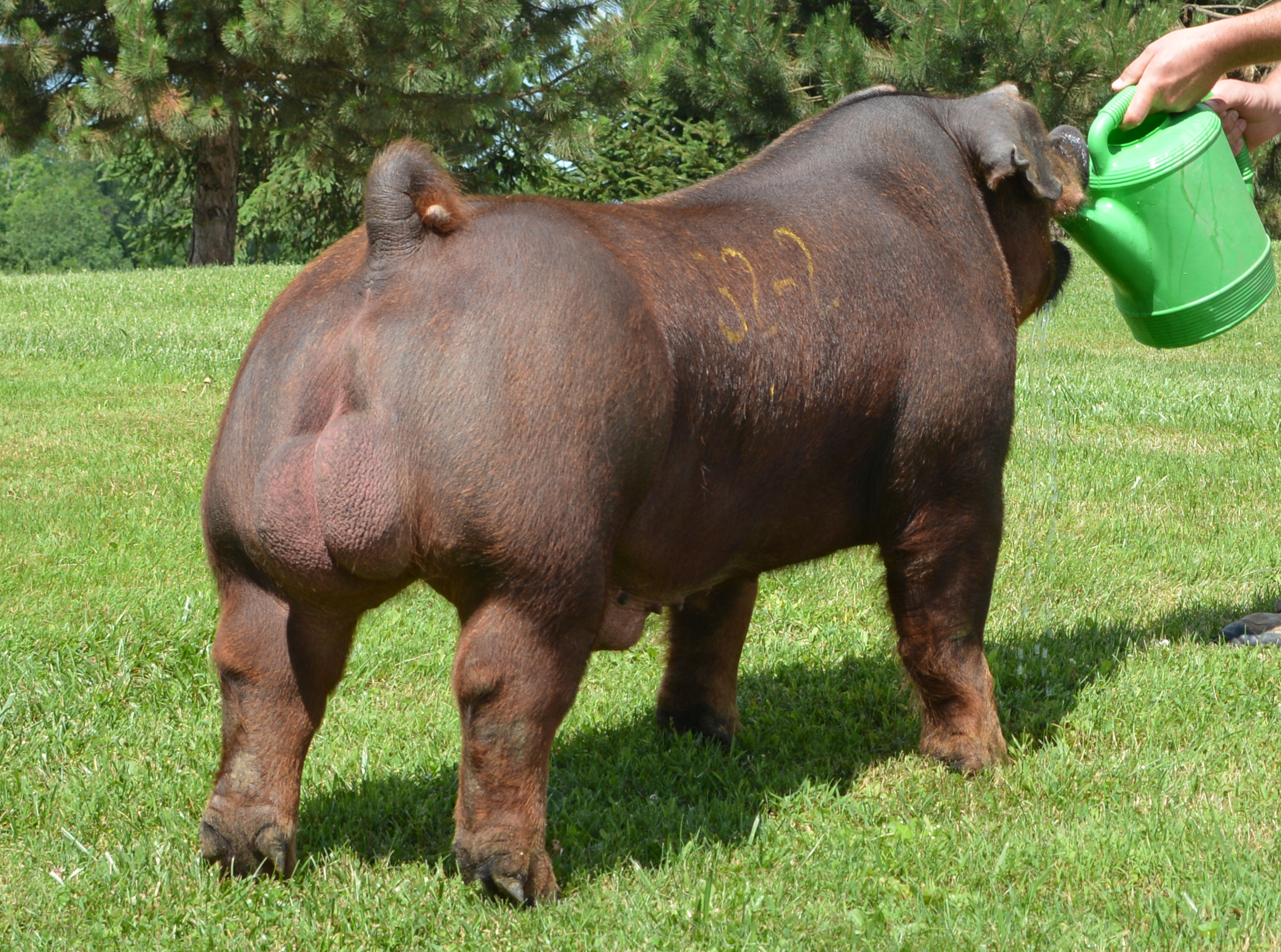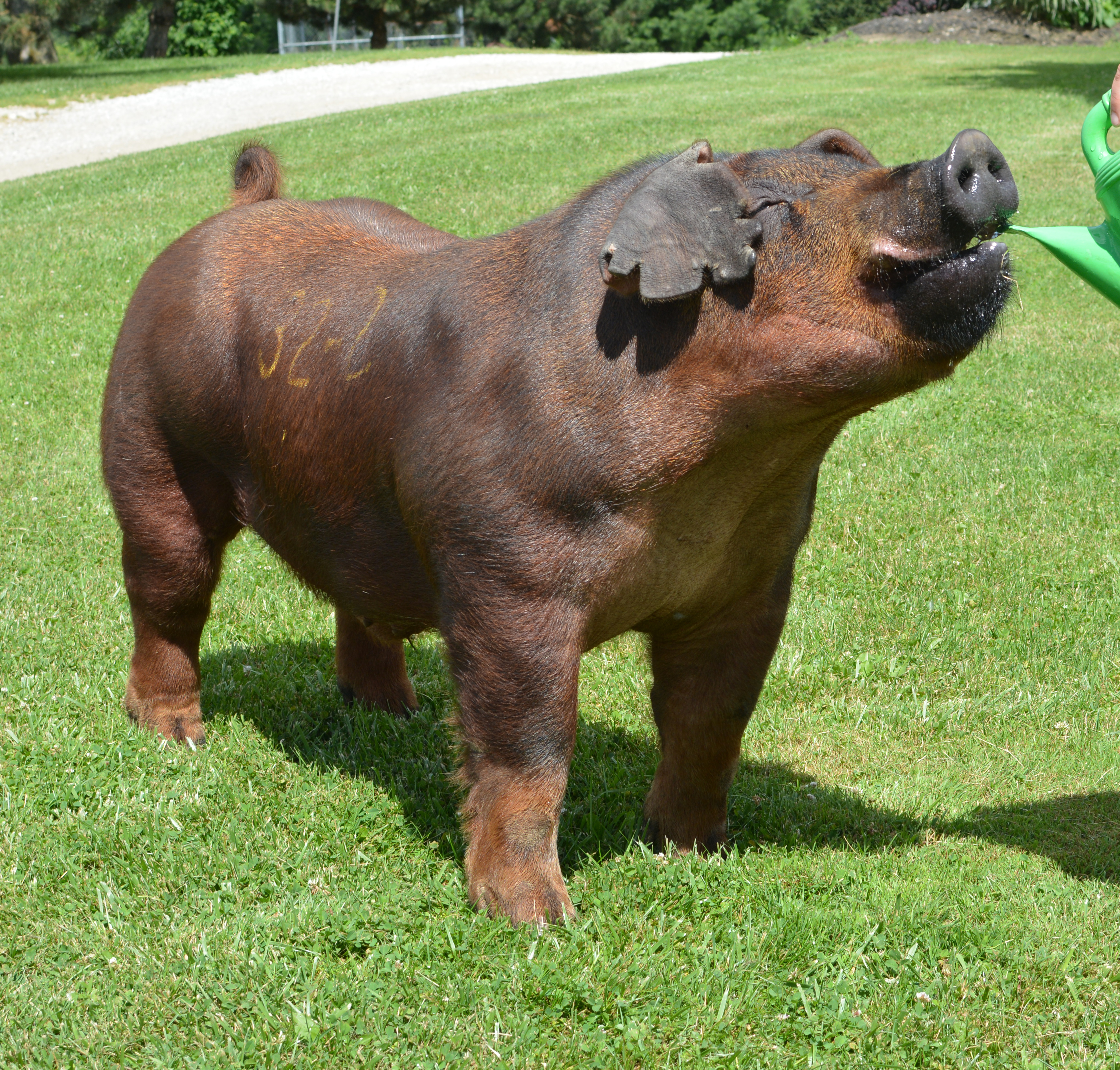 ---
Locked In
$150 /Dose - (Guaranteed Settle)
Sire:
HD9 Drop Dead 54-5 x ABF7 Last Drop 69-3
Dam:
MWAT7 Making Change x MWAT7 Making Change
---
---
---
Bred By:
Huinker Durocs, IA
Owned By:
Shipley Swine Genetics
I heard about this guy about a month ago, before the show and he did not disappoint! He is as good as advertised! This line bred Making Change son is FOR REAL! He is stout, wide, square and packed full of muscle. Study the pictures, he is damn good from all angles. Long strided and flexible, wide, big ribbed and full of muscle. He is long hipped and long necked. This is one special red boar that will see a lot of service here!