Winter Sale, Most Boars 50% off! Call for Details!
---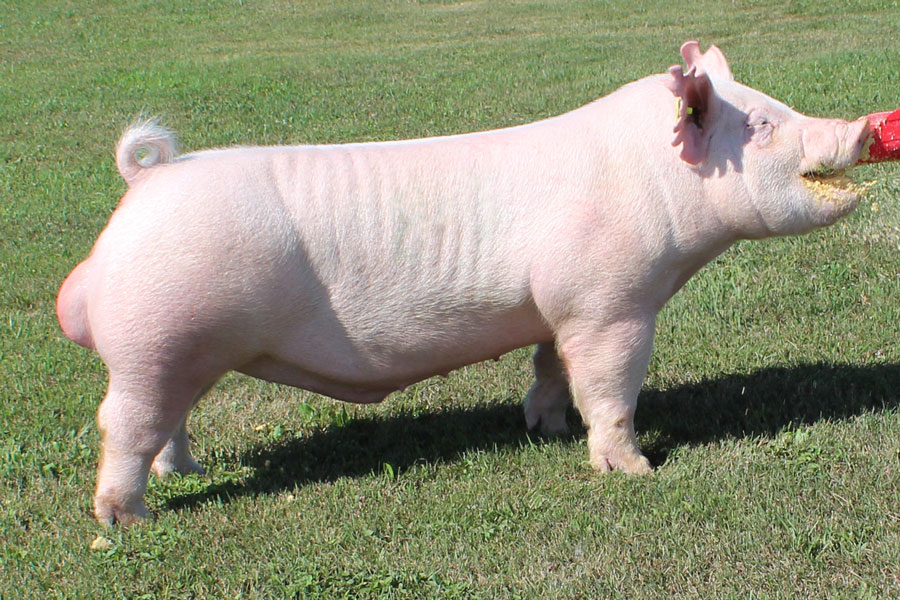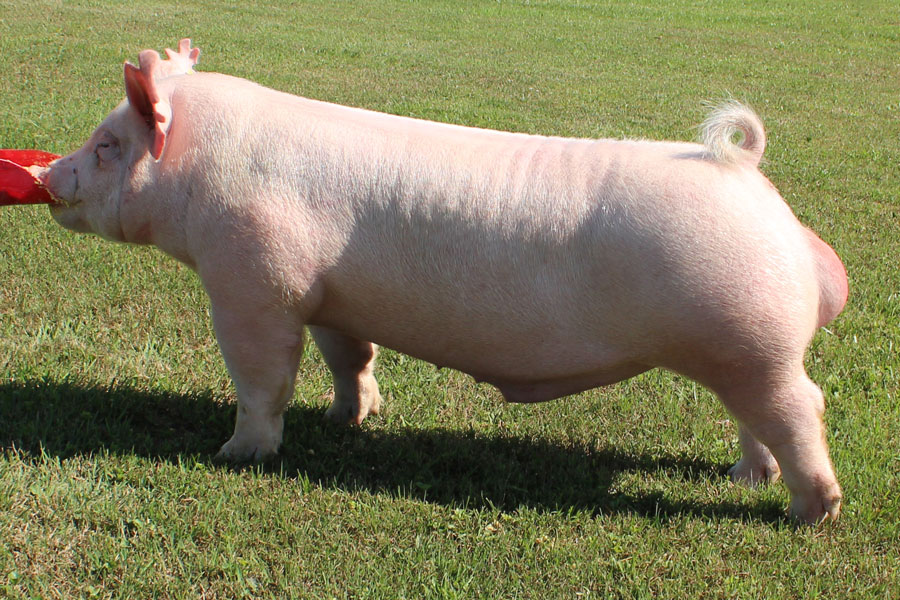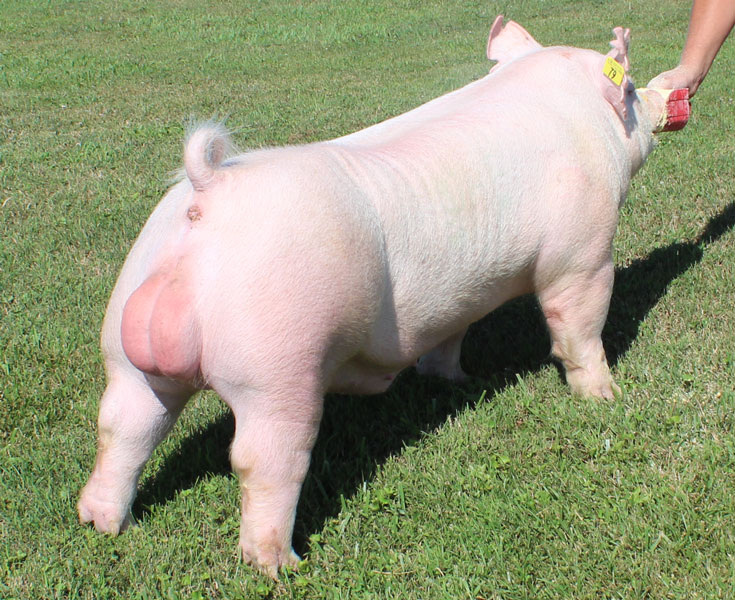 ---
Path Finder
$100 /Dose - (Guaranteed Settle)
Sire:
JGR 4 Power Up 89-9 x CDO3 Power On 282-7
Dam:
CDNO 3 Thumbs Up 2-10
---
---
---
Owned By:
Shipley Swine Genetics
$70,000 Top Selling Yorkshire Boar at the 2016 Summer Type Conference Sired Ohio State Fair Jr Show Reserve Champion York Gilt Sired Michigan Youth Expo Reserve Champion York Barrow Mike Paul, the CEO of National Swine named this boar. I thought it fit perfectly. He represents the path we need to follow to make Yorkshires special. This guy is the complete package. He's the stoutest, biggest legged, biggest footed, biggest ribbed Yorkshire boar I have ever seen that is also super correct. This guy is built from the ground up; huge deep feet, great big legs-front and rear. He has very strong and correct pasterns. Path Finder is naturally a huge full bodied boar that is thick from front to rear. He has a big stout skull. He is a tall fronted level topped boar with a high tail set and great angles in all of his joints and 14 perfect teats. Thanks Jim Grimm, we are proud of this one.