Guarantee Settle and Overrun Pricing Available
---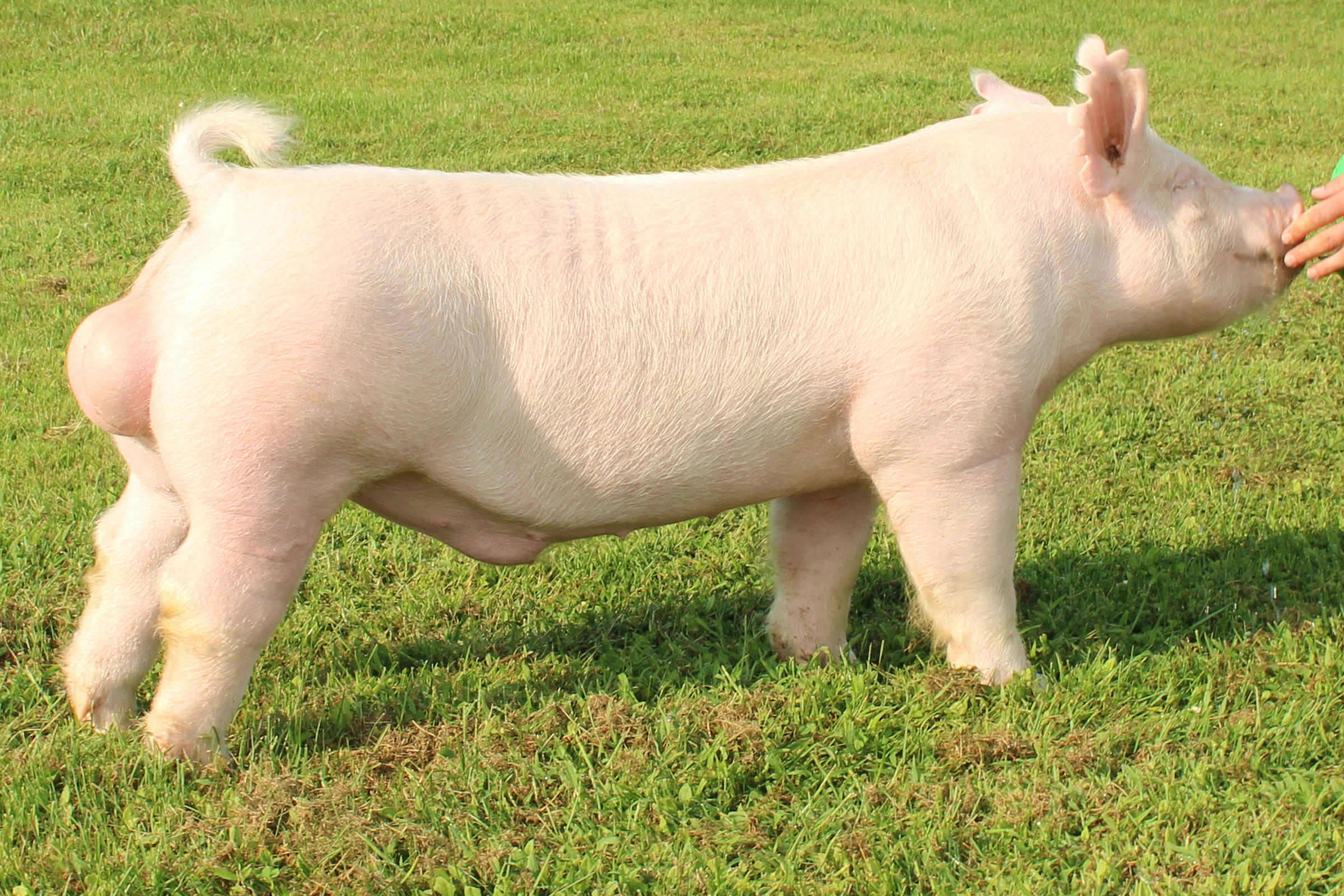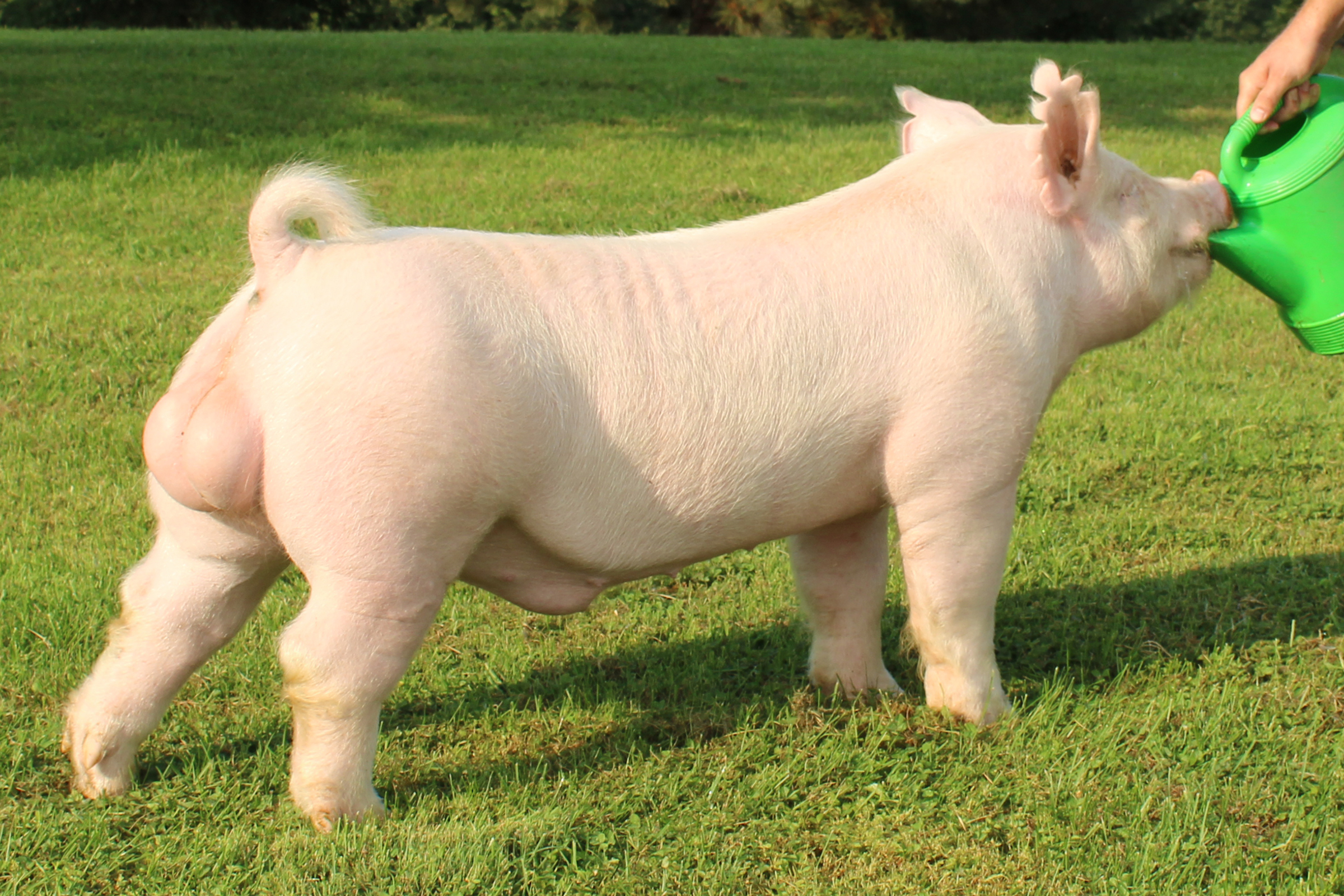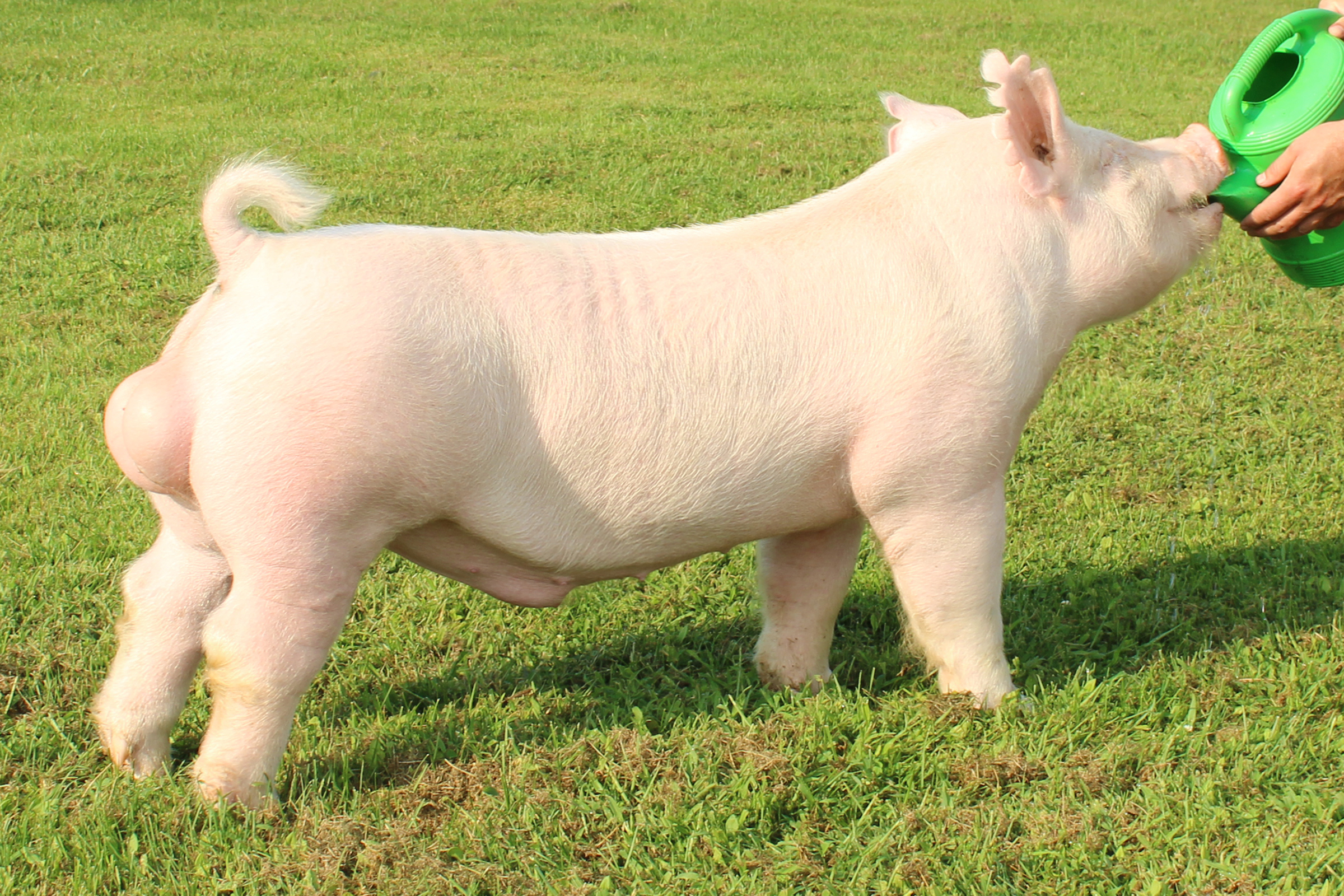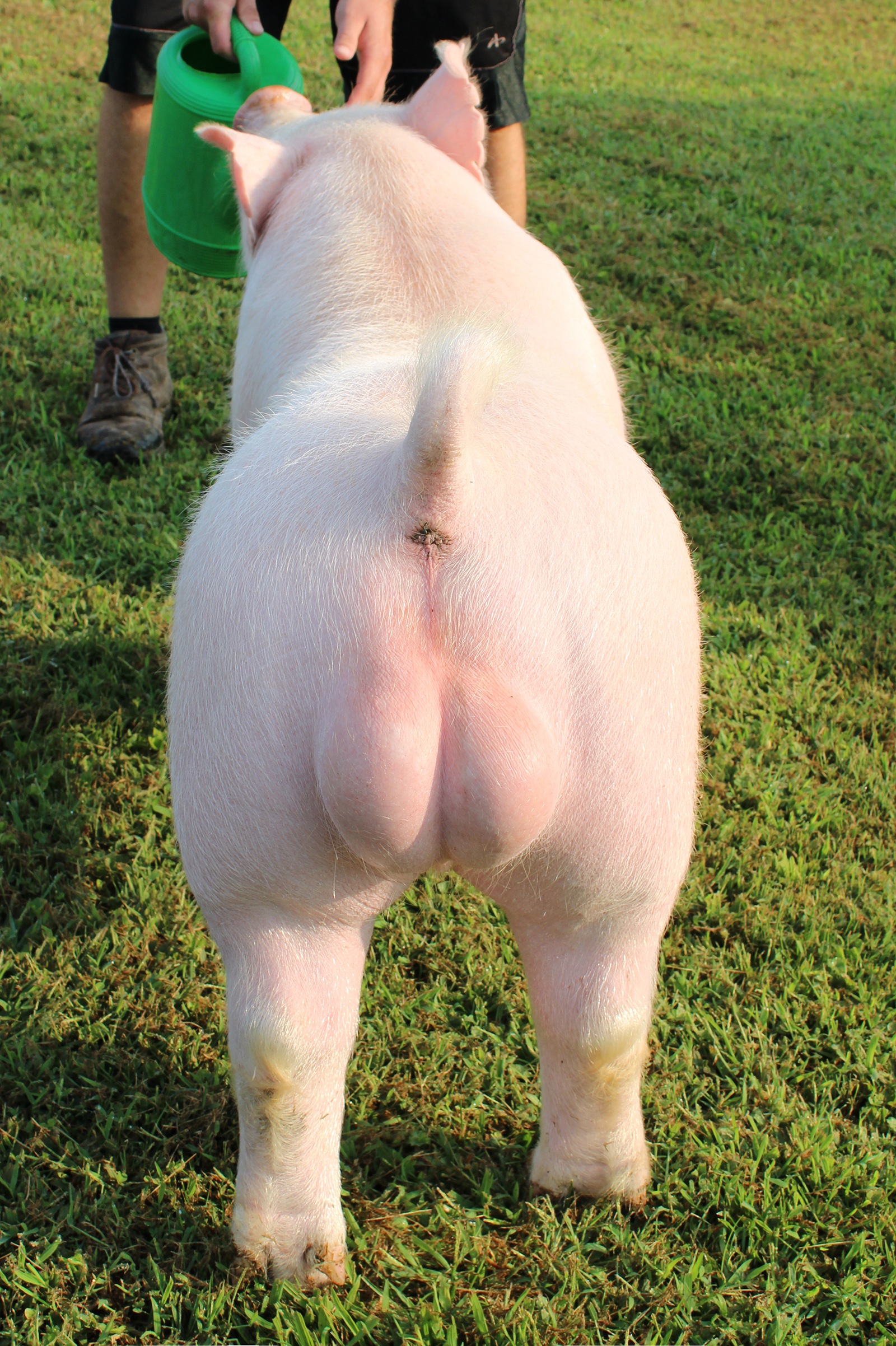 ---
Pitch Perfect
$100 /Dose - (Guaranteed Settle)
Sire:
IEAS9 Big Step 10-4 x ILL8 Big Stick 5-1
Dam:
WG W9 Miss Dasher 42-8 x WGW8 Passing Lane 43-8
---
---
---
Bred By:
George Watson (KY)
Owned By:
Shipley Swine Genetics
We have been looking all summer for that perfect Yorkshire boar that would add structure and balance with great feet and legs and would NOT screw up productivity. We think this guy has a hell of a chance to be that boar. He was only weighing around #150, running in a big group on partial slats when we first saw him. This guy was pictured in late Aug weighing approximately #270 at 161 days of age. Study all 5 of his pictures. He is stout, square and sound. We love the shape of his rump, the way the ham-loin junction sets in him, his big back legs, his clean joints and his big square toes. He is a big ribbed boar with a very natural thick top. He is a huge bladed, tall fronted, stout skulled boar with huge legs and strong pasterns!