Guarantee Settle and Overrun Pricing Available
---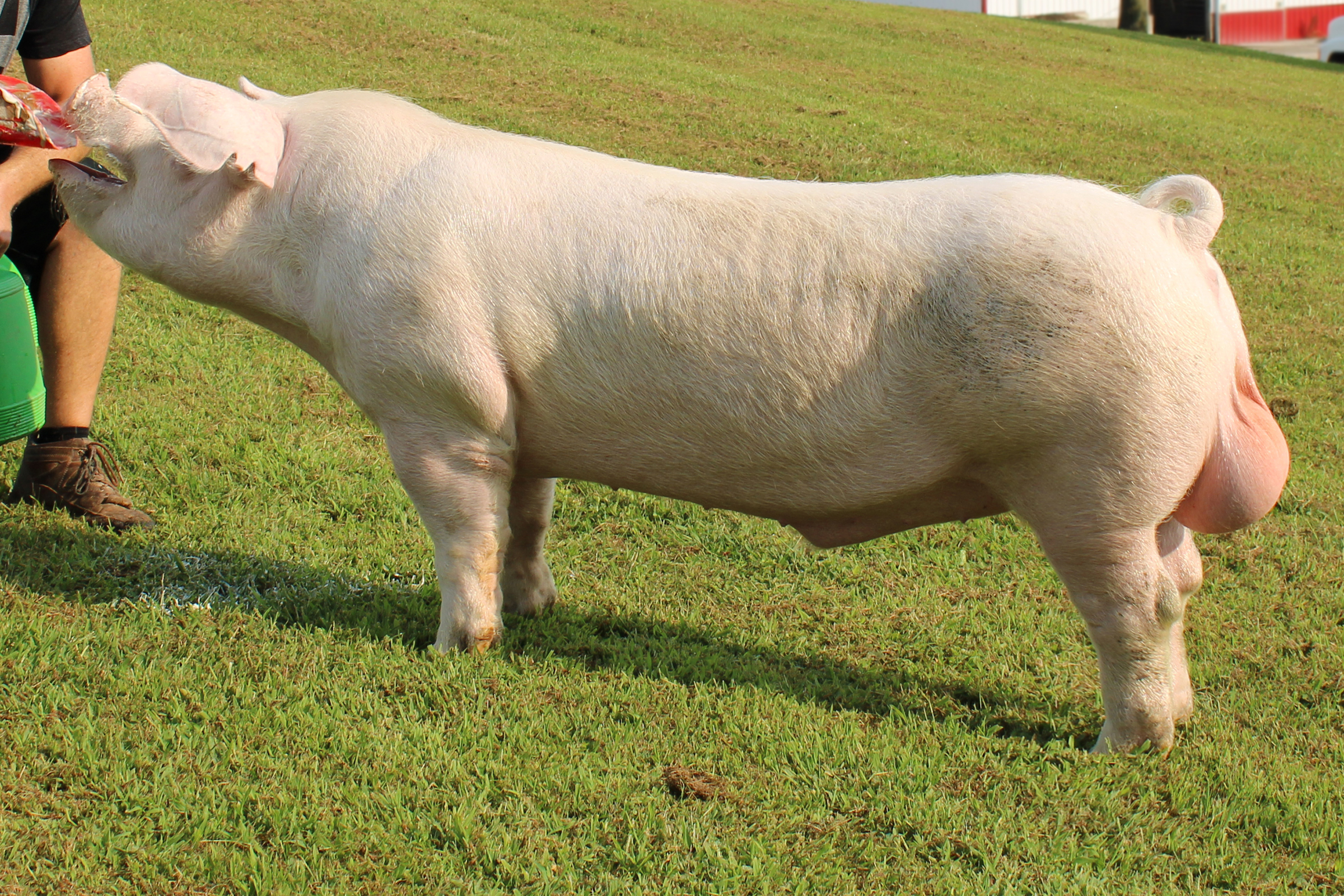 ---
Gordon
$50/Dose
Sire:
JJ1 2011 x JJ0 Bart 1-2
Dam:
MSF8 Elsa x SGI Mr 21-1
---
---
---
Bred By:
David Mitchem, OH
Owned By:
Shipley Swine Genetics, Gordon Jones, David Mitchem
This big bodied, super sound Landrace boar is bred to be a great production boar! Pigging ease and milk flow will be really special. Both sire and dam are from frozen semen from many years ago. David Mitchem made this boar available to the boar stud and we saw a great opportunity to reach back in time and grab some great Landrace genetics that made Landrace the great production breed. Dr. Gordon Jones's Landrace herd is second to none bred to David Mitchem's old super productive Landrace sows. Make this guy a no brainer if you want super productive Landrace pigs that perform at a high level!