Guarantee Settle and Overrun Pricing Available
---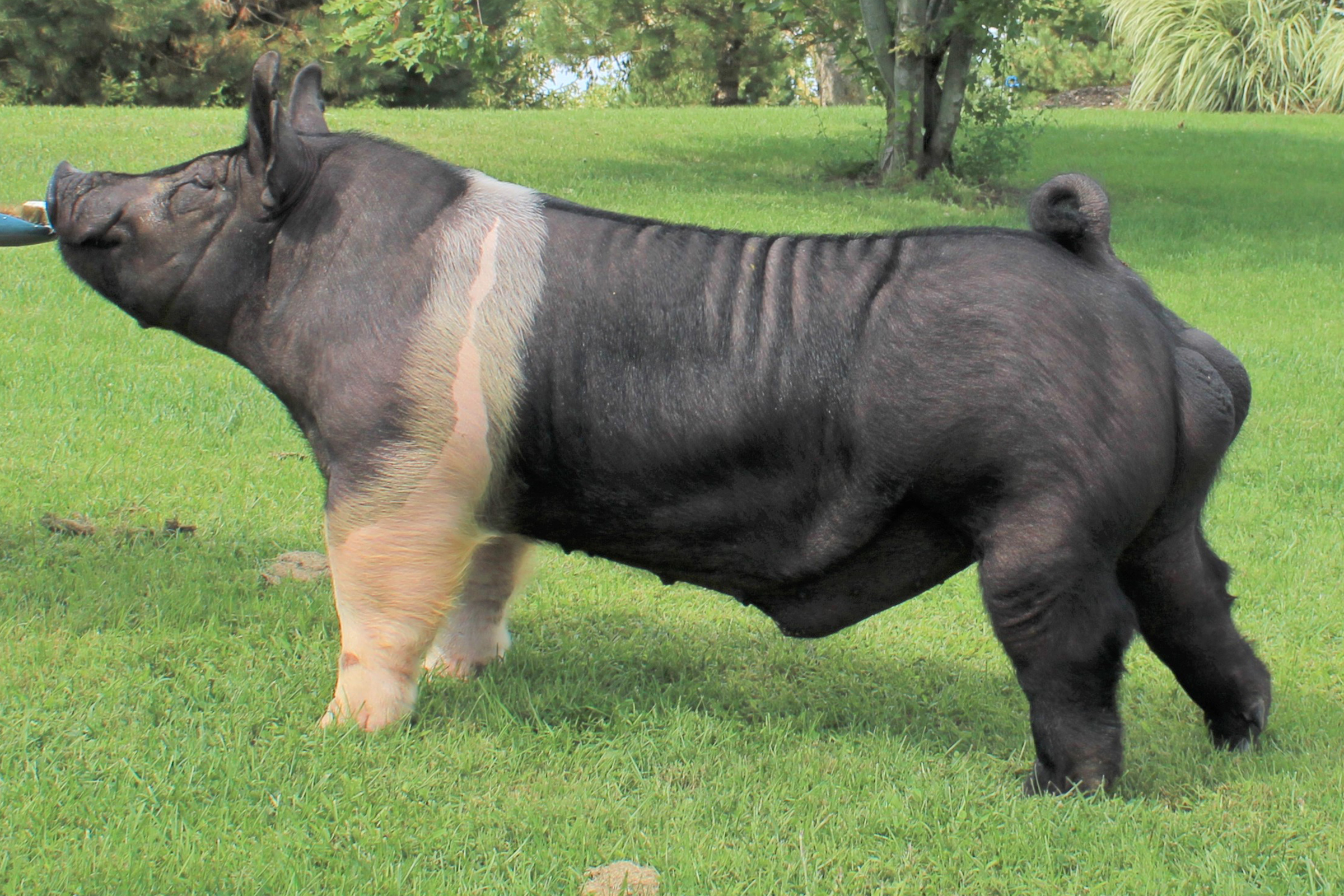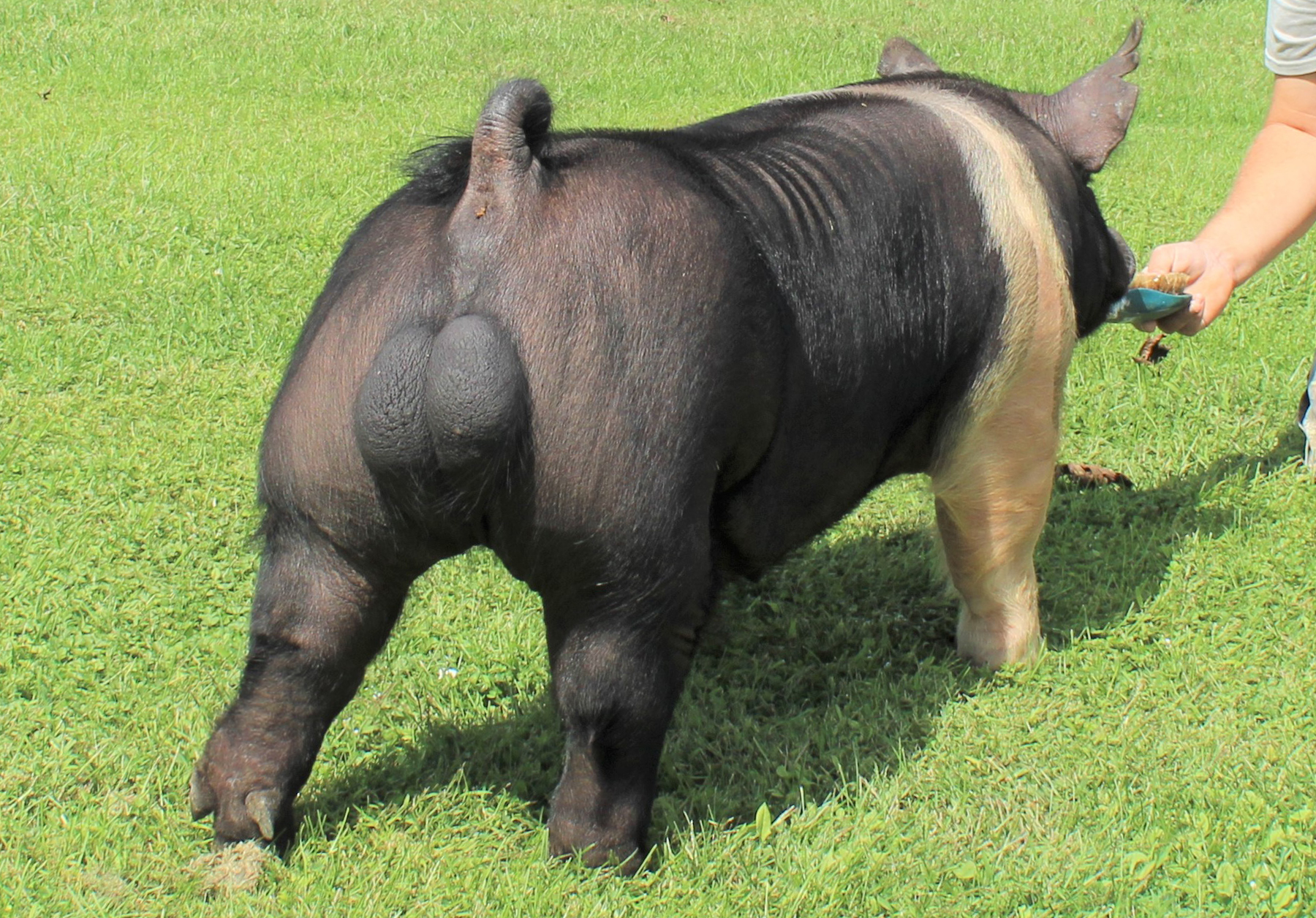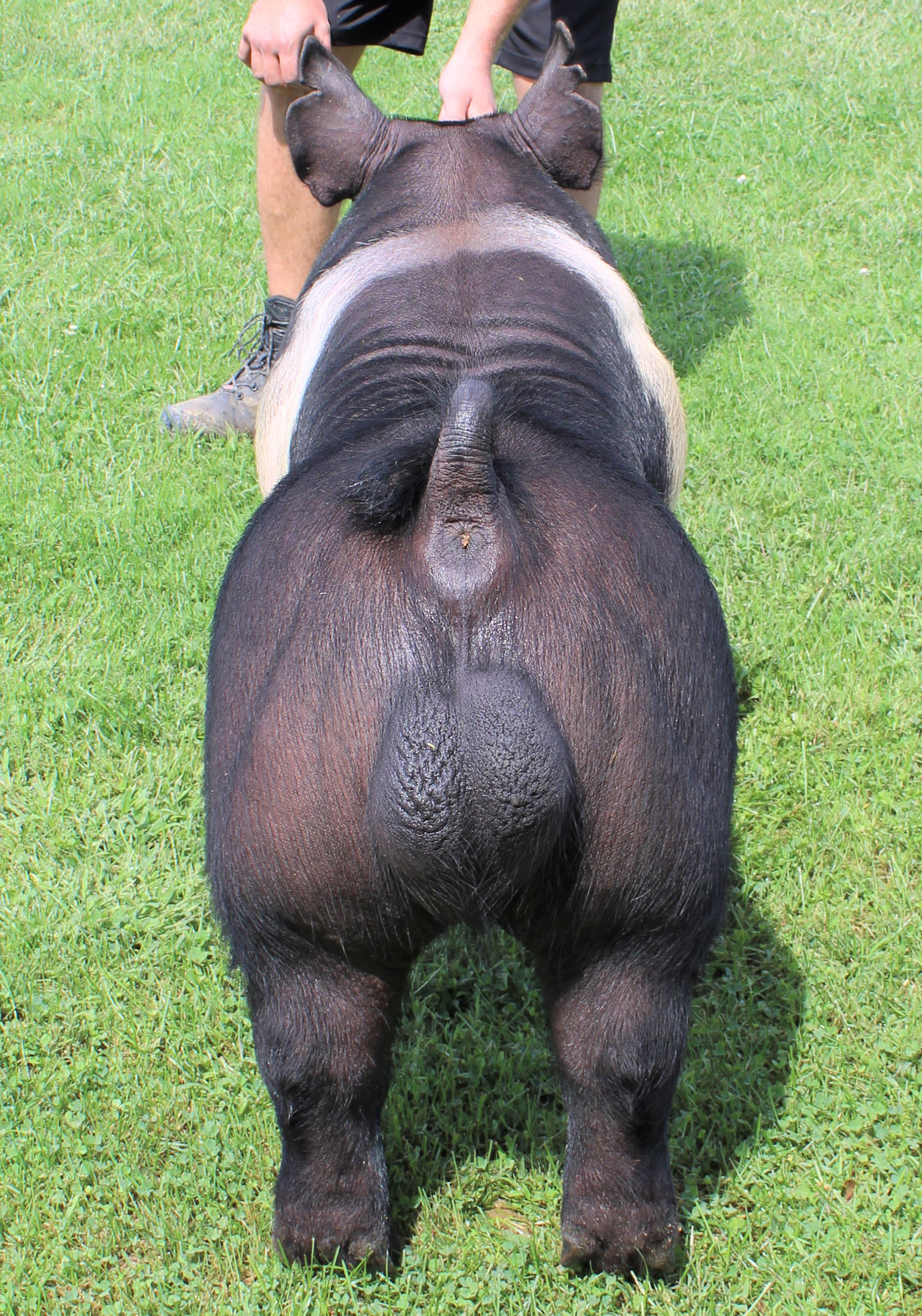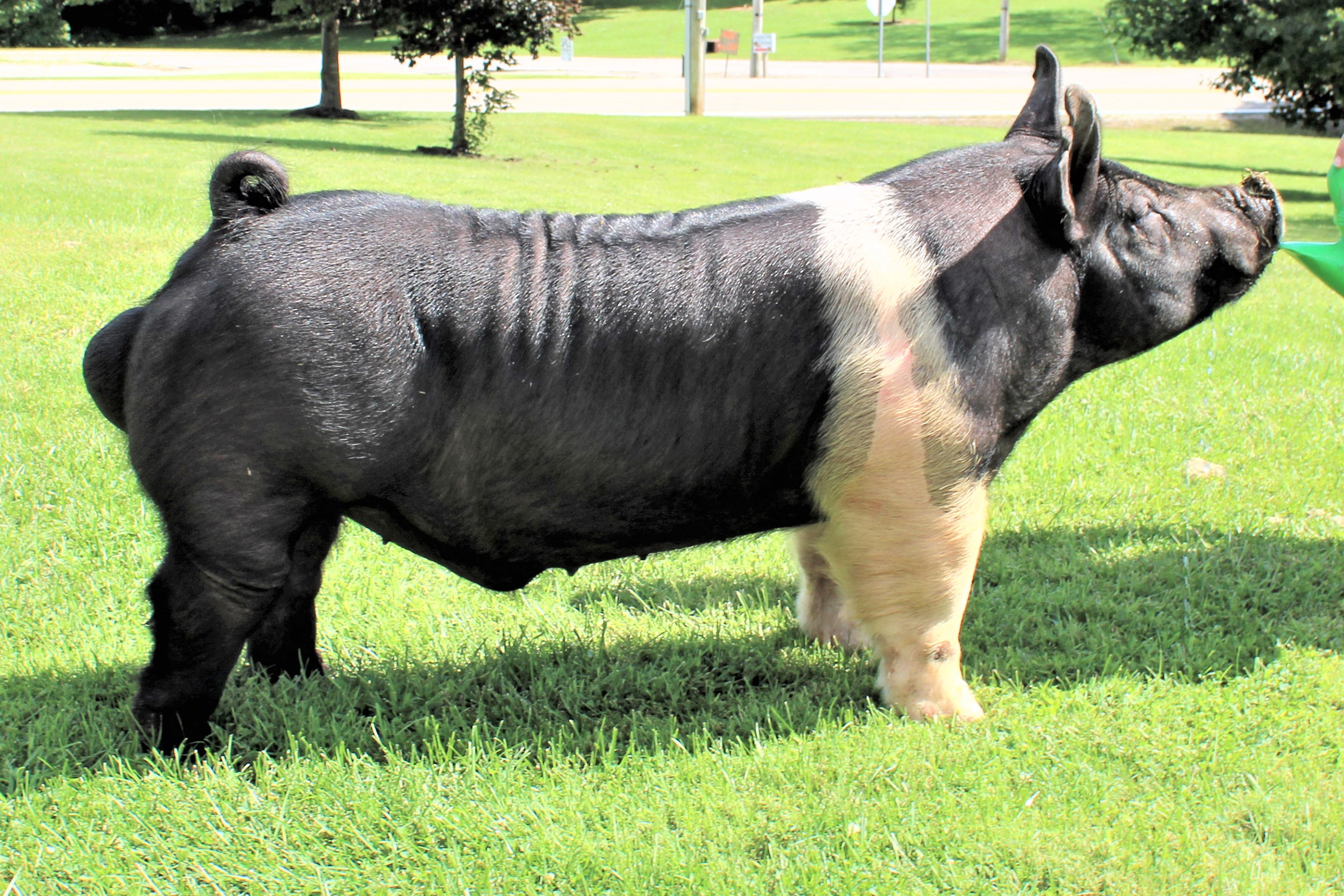 ---
Block O
$150 /Dose - (Guaranteed Settle)
Sire:
JL9 Bull's Eye x JL7 Tike 34-5 x EC6 Thunderman 51-5
Dam:
KRD9 Predex 32-1 x WTBS5 Trump Card 17-4 x JSE6 Trump Card 118-2
---
---
---
Bred By:
Wehmer Showpigs (IN)
Owned By:
Shipley Swine Genetics
Thanks Chris and company for putting this genetic super power together! He is big time heavy structured. Block O is tall fronted, thick made and packed full of Hampshire muscle. He has strong pasterns and is athletic on both ends. This guy is fired up, we were able to collect him just a few hours after getting him home. We love to see that kind of fire and explosiveness in a young Hamp boar. Joe Lancaster bred and owned his sire JL9 Bull's Eye 12-3. Bull's Eye has had a hell of a summer siring champion barrows and gilts. (He just recently sold to Jesse Heimer and Todd Kennedy). Block O comes at you wide and square and is flexible and square from behind. Study his length of neck and length of hip. He is designed to sire competitive show barrows and gilts. He has a big square top, big square rump, lots of rib and center body. We think this guy is special. He needs to see a lot of sows!