Guarantee Settle and Overrun Pricing Available
---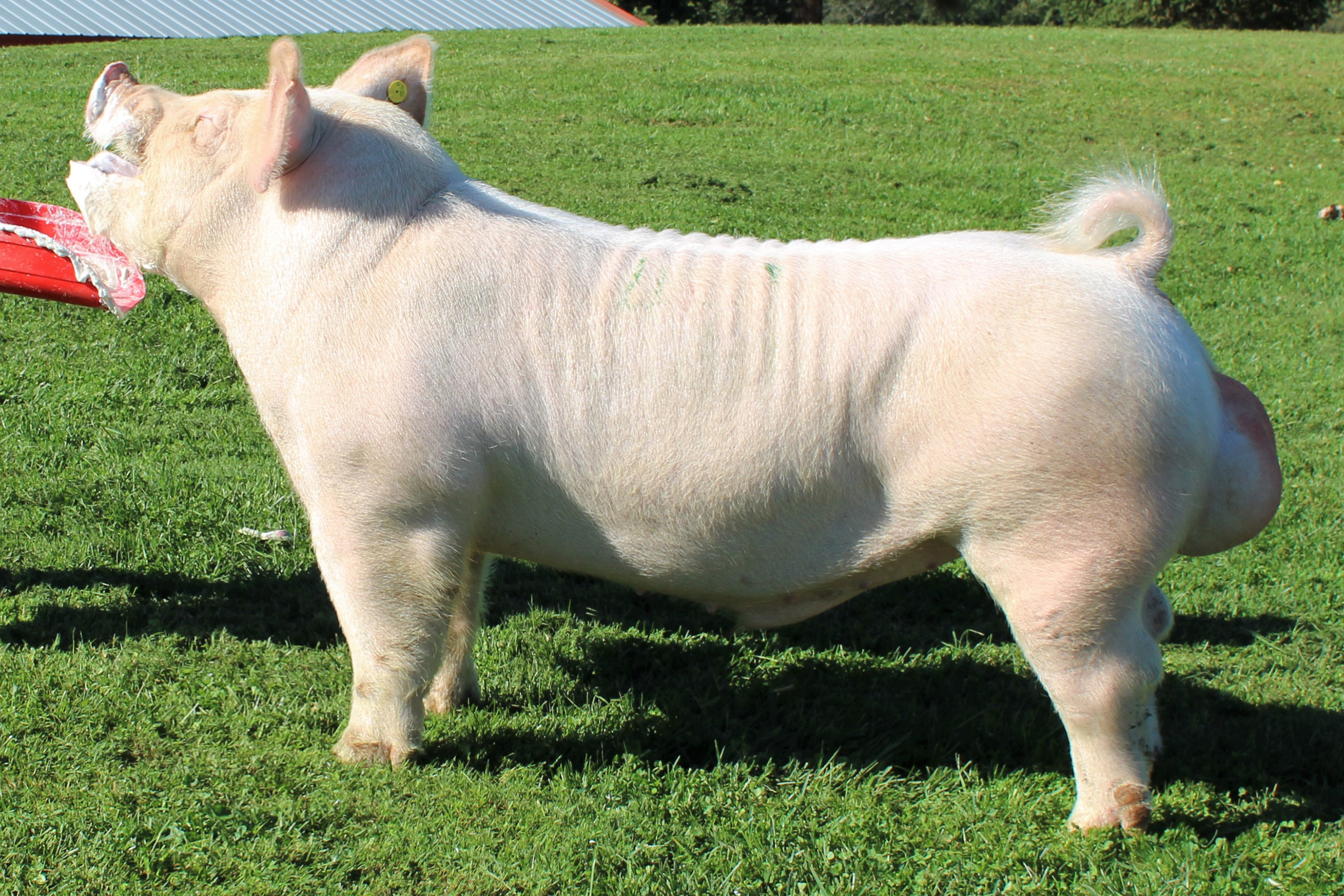 ---
Good Trouble
$100 /Dose - (Guaranteed Settle)
Sire:
BLUE7 Code Blue 3-1 x WGW Non Typical 10-4 x JRG4 Power Up 89-9 x WGW The Grizz 38-8
Dam:
JRG5 Pathfinder x JRG4 Power Up 89-8 x WGW The Grizz 38-8
---
---
---
Bred By:
Lindsay Blue (KY)
Owned By:
Shipley Swine Genetics
We did not expect to find one this good at the Kentucky State Fair. As I've said in the past, it's hard to find good York boars that will make Yorkshires better and still have a good competitive show pig look. This guy is strong pasturned and heavy structured. He is stout and tough made. He has a big stout skull, good base width front and rear. He has great thickness down his top and a big full square rump, excellent hip and hind leg. Good Trouble has a super productive pedigree with pigging ease, milk flow and extra growth. This guy is bred to make Yorkshires better. He is line bred Power Up 89-9 from Grimms and line bred WGW The Grizz from Watsons. The best thing is no small vulvas, no down pasterns and no nonproductive Yorkshire in his pedigree!