Guarantee Settle and Overrun Pricing Available
---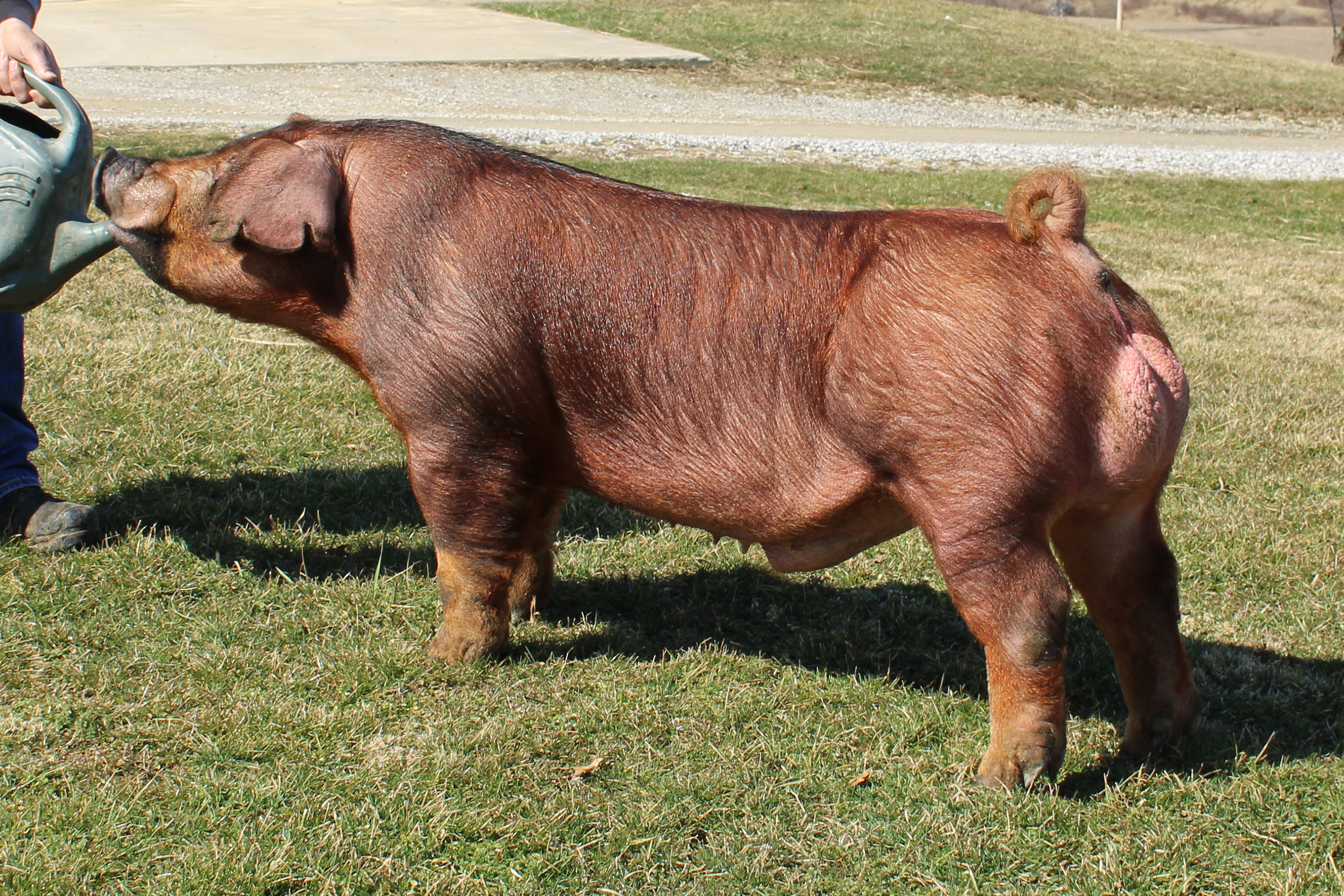 ---
Buck Shot
$50/Dose
Sire:
Draft Pick x Bomb Squad x He's the One
Dam:
Miss Chest 268-5 x SDH Slap Shot x Focus x Coon Hound
---
---
---
Bred By:
Shipley Swine Genetics
Owned By:
Shipley Swine Genetics
Buck Shot grew up in the slated finishing barn in a group of 25. He was the big fast growing boar of his group. He has excellent feet and legs and is very athletic. He is stout boned, big topped, lean and full of muscle. He is tall fronted, bigger framed, long necked, long hipped with lots of body. He was moved to the test barn at #275 and was 161 days old. His dam was a first litter gilt that farrowed 13 and raised 12 pigs. His grand dam is a great old Focus sow that has weaned 5 litters with a 9.3 average wean.