Guarantee Settle and Overrun Pricing Available
---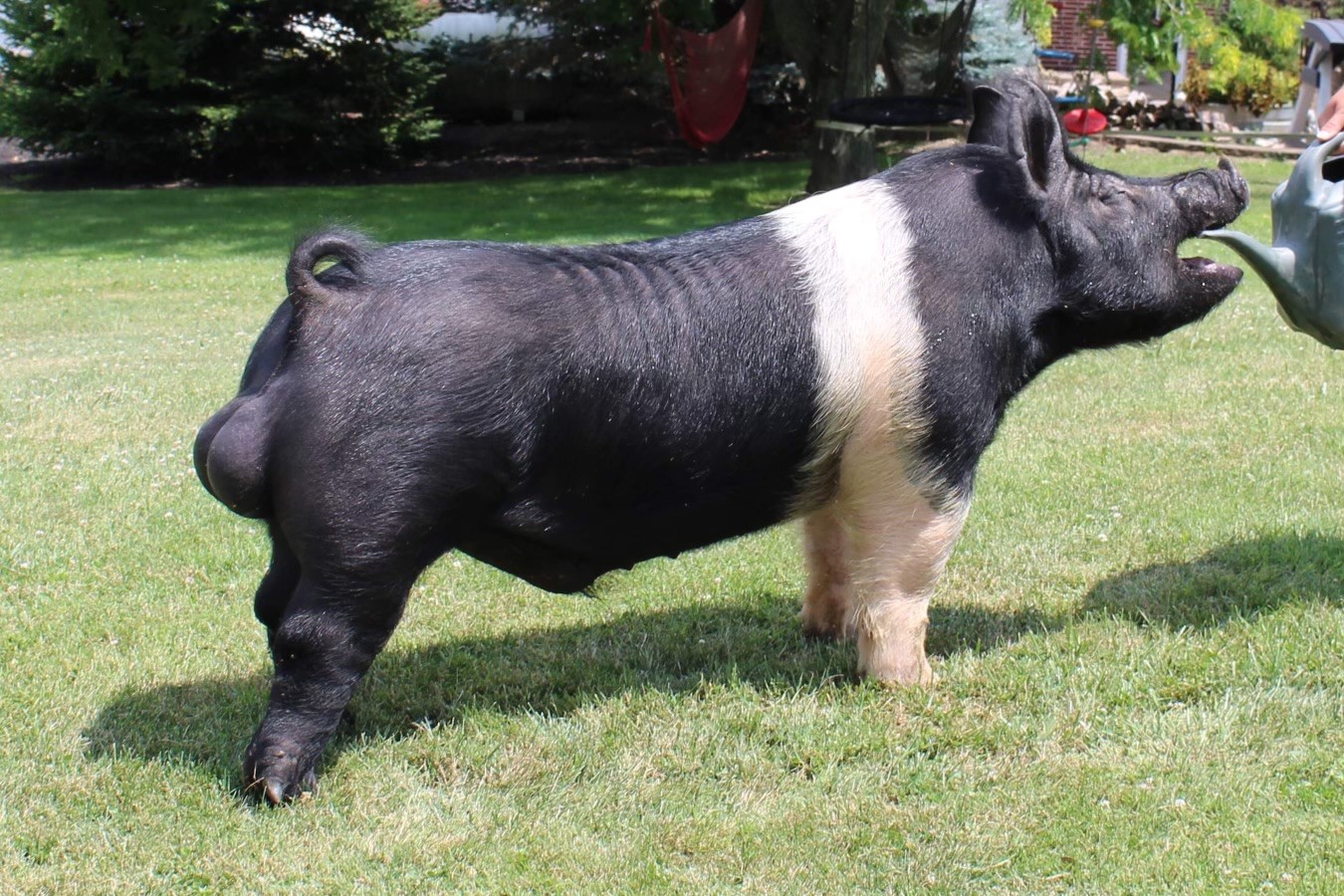 ---
Barrett
$150 /Dose - (Guaranteed Settle)
Sire:
100 Percent Wicked x DFH7 Thrill 1-9
Dam:
HWH Suzie 6-7 x Last Laugh 7-3 x Wayward Son
---
---
---
Bred By:
Clark Family Farm (IA)
Owned By:
Shipley Swine Genetics, Kevin Sharrett, Jim Heckel (OH)
Barrett was our choice of boars from the 2022 NSR Draft Sale. If you appreciate Hampshires with the ability to sire growth and if you want perfect hip and hind legs, 7+7 underline combined with bone, body and muscle, then Barrett should be on your list of must use boars. Barrett is a complete outcross to most popular Hampshire lines. This guy is super intriguing and looks like he could make females all day. The dam side of his pedigree goes back to Last Laugh (frozen semen) from the 80s. He set a national record on growth of 3.20 average day of gain in a test station. Females from this line are great brood sows. The big momma sow from Mike Day in OK is in his pedigree multiple times. Simply put, he is tall fronted, strong pasturned with bone, rib, natural thickness and excellent hip and hind leg.