Guarantee Settle and Overrun Pricing Available
---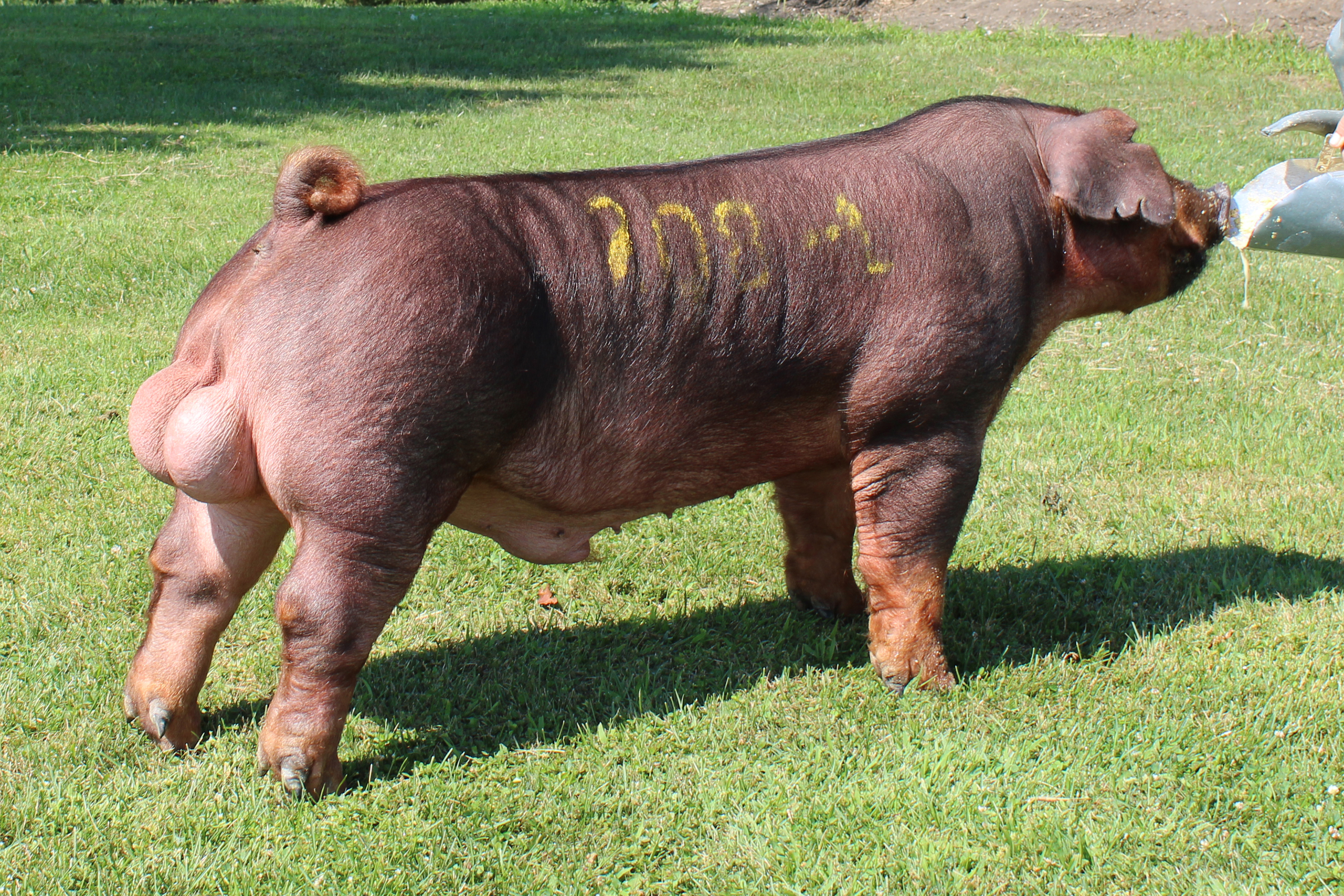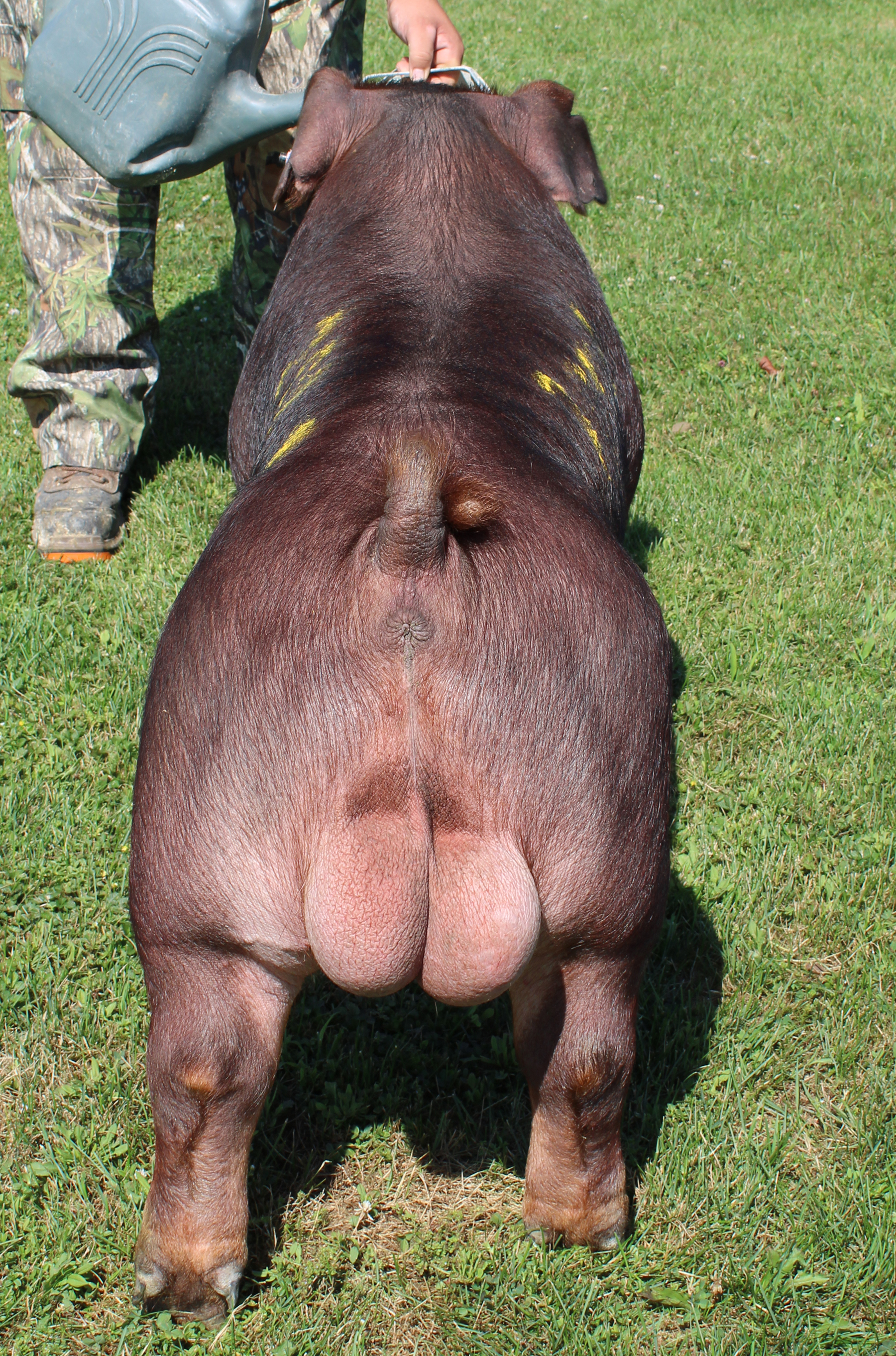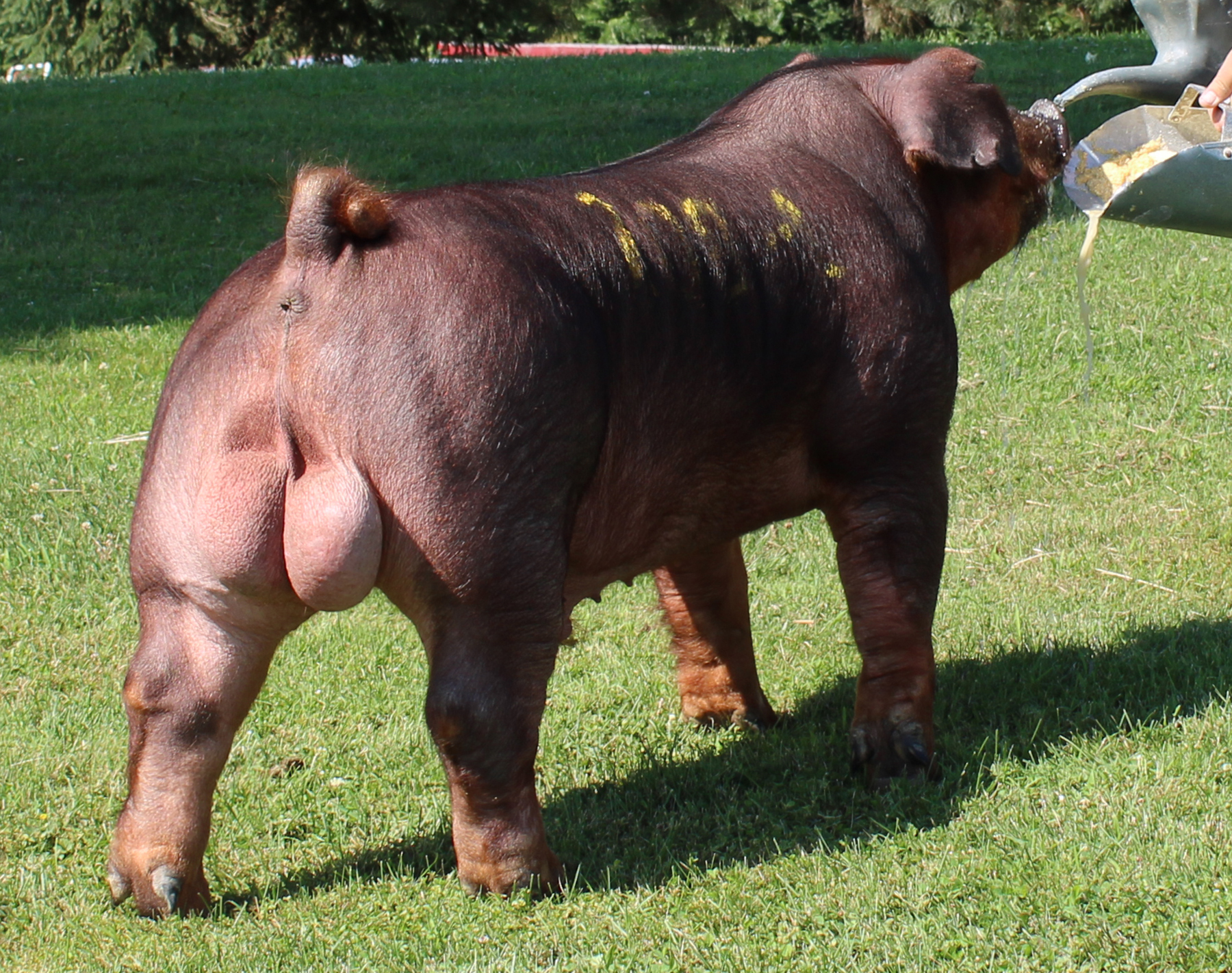 ---
Yakima
$75/Dose
Sire:
WTX Green Bottle x BBBY9 Deal With It
Dam:
MDCM9 The Master x Huffington Sow
---
---
---
Bred By:
Russell Moore (IL)
Owned By:
Shipley Swine Genetics
Yakima was the Champion Class 5 Duroc boar at the 2022 NSTC. Green Bottle 262-3, the sire of Yakima, had a heck of a day at the National Summer Type Conference in Louisville, KY. He sired the $290,000 Champion Duroc boar and the Champion and Reserve Champion Duroc gilts. When we got back to the pen and starting studying boars, this guy hit us hard! He was the soundest boar in the barn with huge feet, big toes, extremely flat bones, huge blades, a cocky look and design with a very cocky attitude. He is tall fronted, long fronted, long hipped and very square coming at you and going away from you. Hip and hind leg are special, study this guy's picture and then study his video. He is for real! He will be fun to use for those National Jr females. Feet and legs are flawless. Study his bone, forearm is massive. His maturity pattern is just right!.