Guarantee Settle and Overrun Pricing Available
---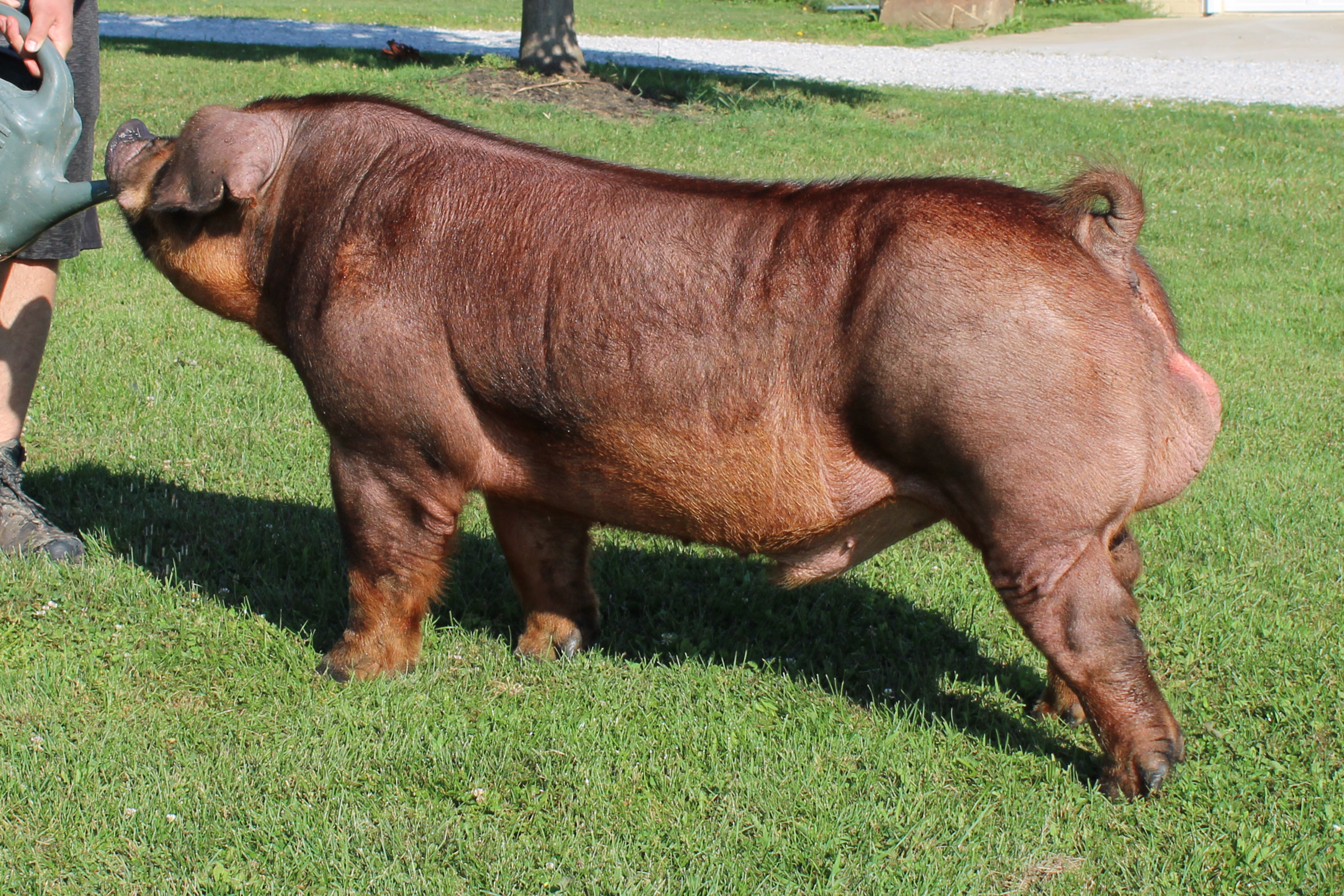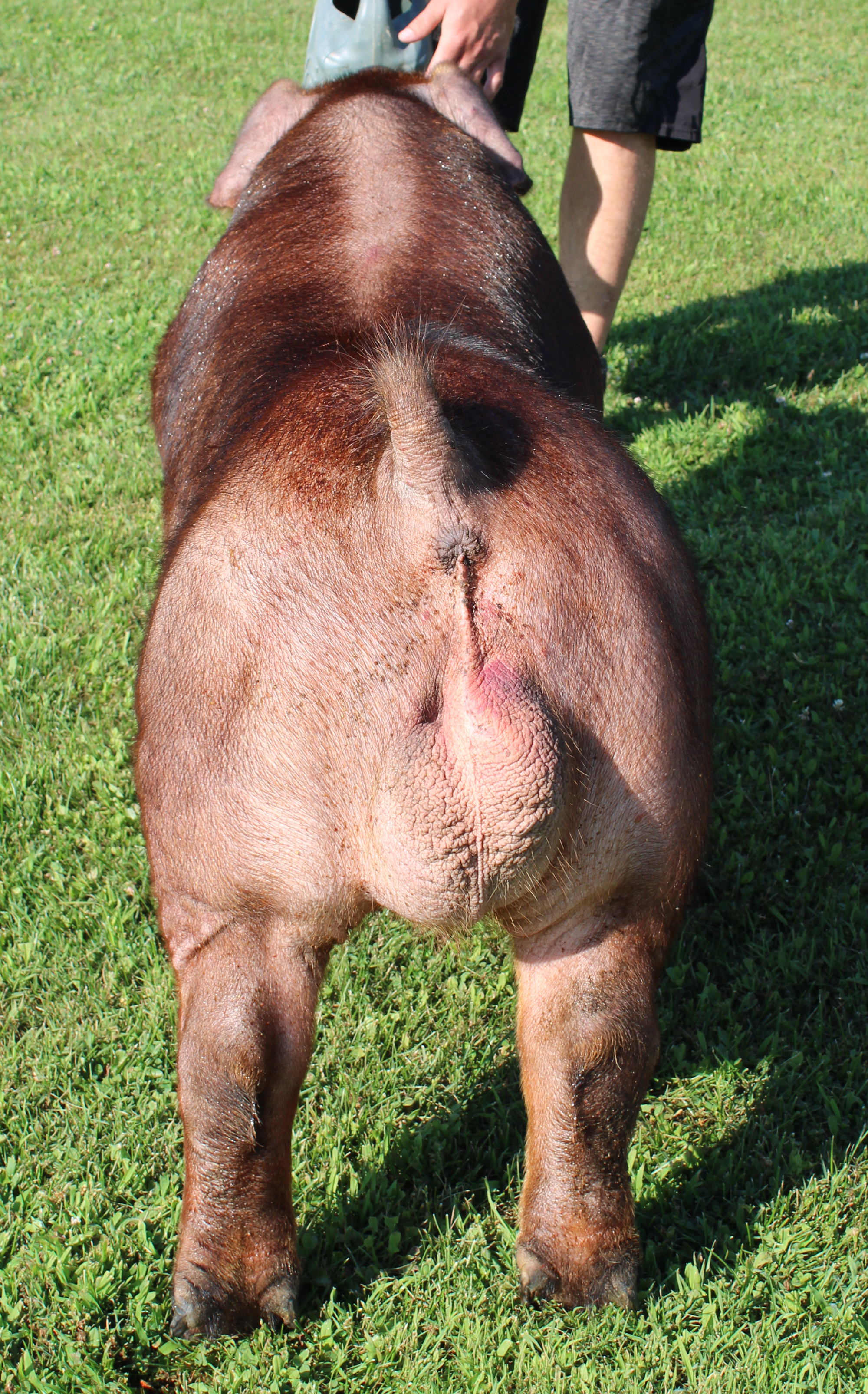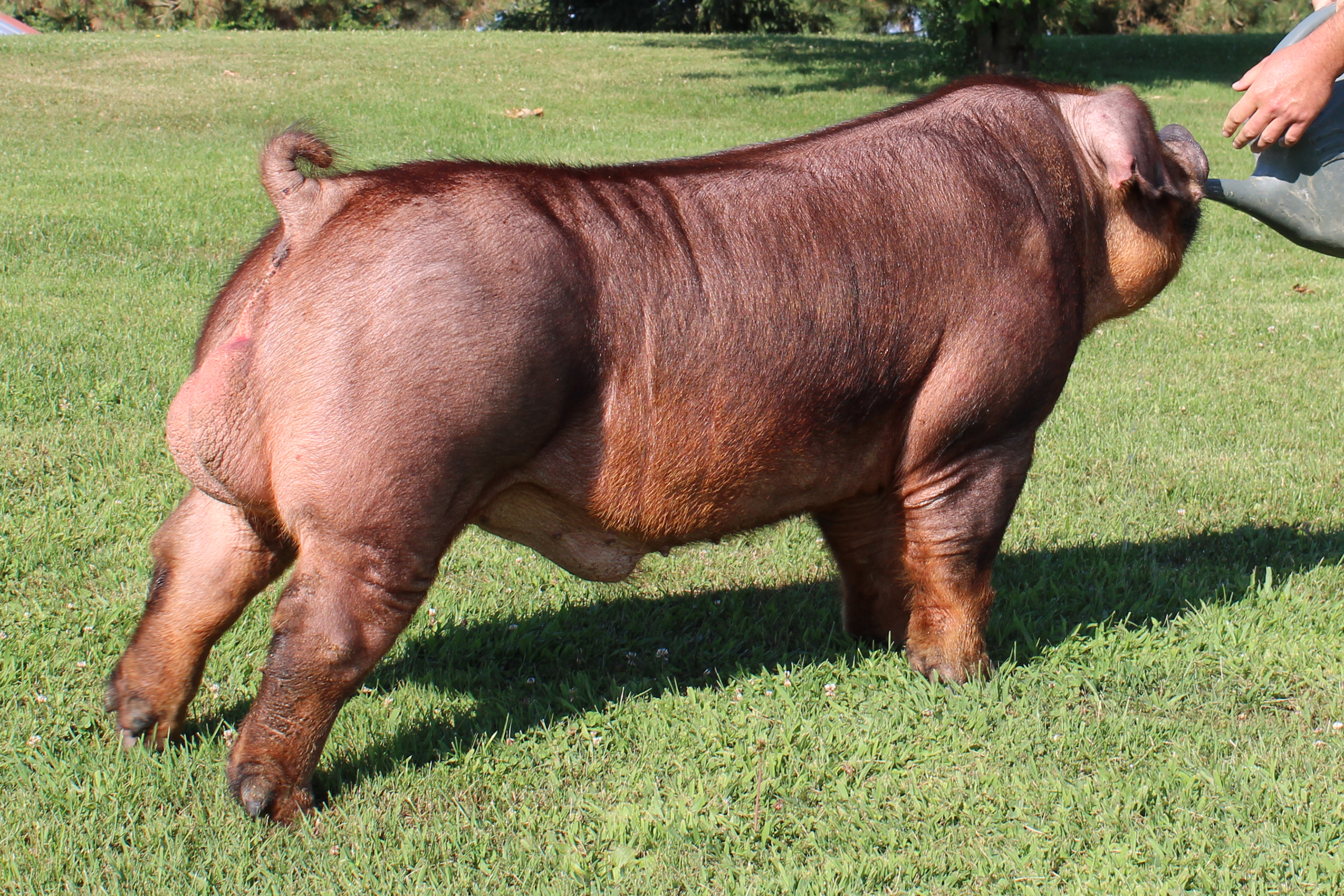 ---
Chasing Tail
$100 /Dose - (Guaranteed Settle)
Sire:
Locked In x HD9 Drop Dead 54-5 x MWAT7 Making Change
Dam:
266-5 After Shock x After Shock x Bombs Away
---
---
---
Bred By:
Shipley Swine Genetics
Owned By:
Shipley Swine Genetics
Chasing Tail is a very unique rascal. He is one stout made massive Duroc boar with huge feet and heavy bones. He has a perfect 7-7 underline and will make females that will pig easy and milk hard. His daughters will be the mothers of lots of high quality show gilts or he himself will give you fast growing, meat quality market hogs that you can use in a commercial meat business. Boars like this guy are hard to make. He will make sound, flexible, clean jointed hogs that perform at a high level on growth and make great brood sows that will generate.