Guarantee Settle and Overrun Pricing Available
---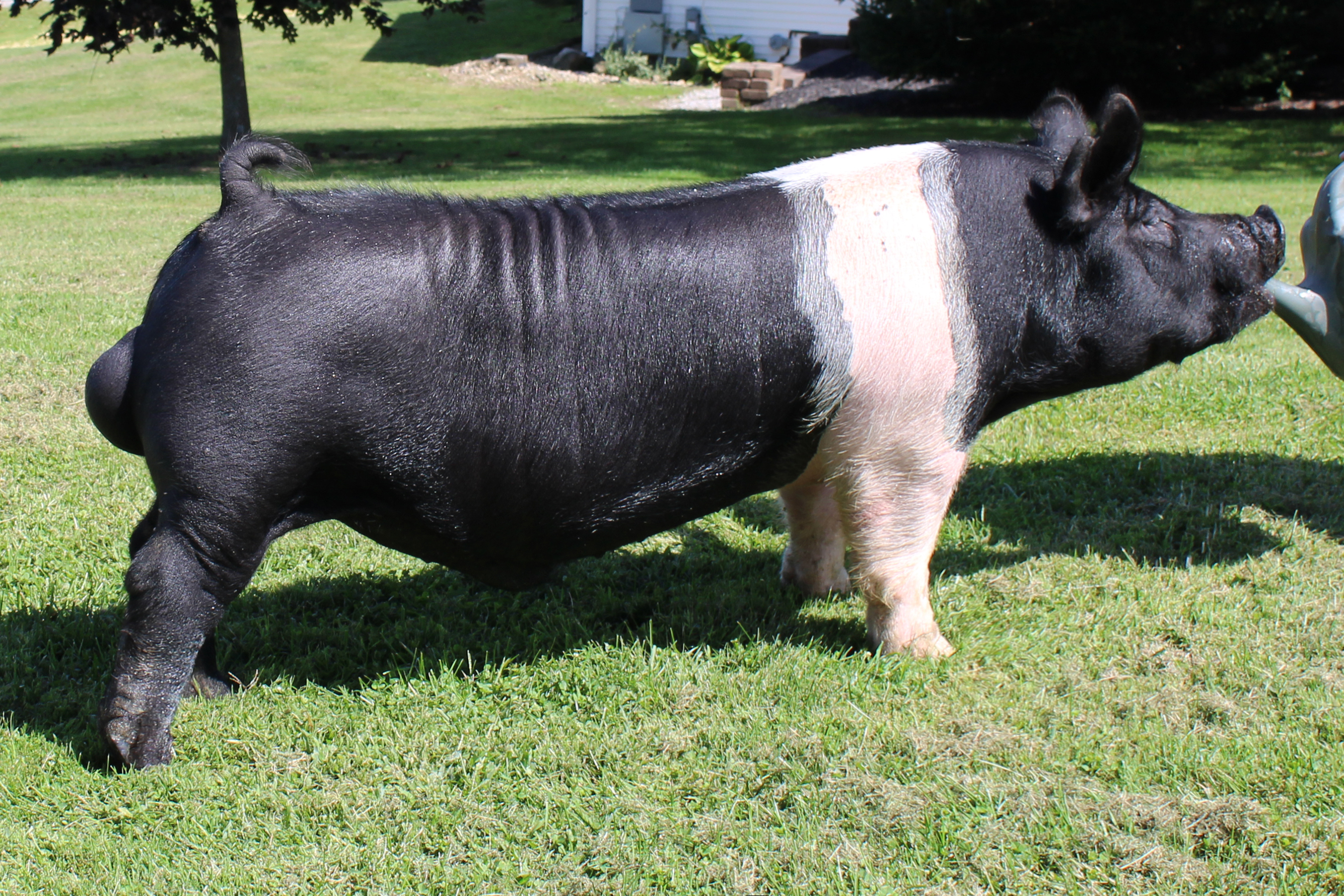 ---
Milk Man
$100 /Dose - (Guaranteed Settle)
Sire:
DPF1 Mad Max 4-3 x Bush League
Dam:
DPF0 Special 16-10 x JDB5 Smooth 86-2 x Bush League 1-7
---
---
---
Owned By:
Shipley Swine Genetics
Better study this one. He has huge volume, big rib and big center body. Hampshires don't grow because they don't eat enough feed. This guy will eat 30-40 lbs/day if you let him! He has absolutely perfect feet and legs with ideal hip and hind legs. Study his length of hip, his length of front, his 14 perfectly placed teats. Study his huge top, his depth of loin, his wide base. If scanned, this guy would be in the 8.5-10 on loin eye size. He is still tall fronted and packed full of muscle. I promise you, his daughters will be some of the best brood sows you have ever had. Pigging ease and milk flow combined with ideal skeleton to make females that can make great show pigs.