Guarantee Settle and Overrun Pricing Available
---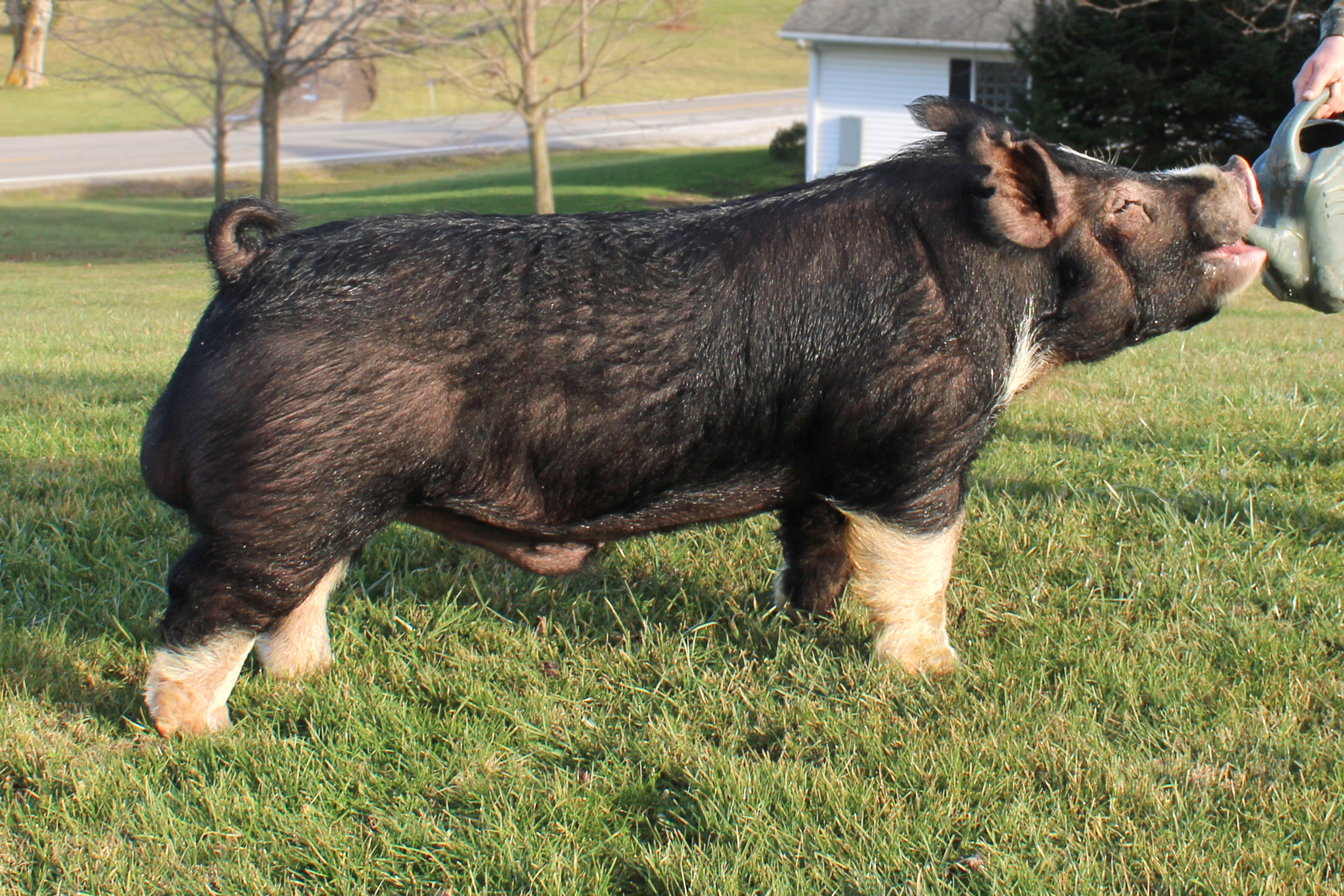 ---
He Man
$200 /Dose - (Guaranteed Settle)
Sire:
Change Up x HH9 Line Up 275-2 x FMMM9 MS Rosette Count 5-4 x King Indy
Dam:
BIRC Bonnie 12-7 x SDH9 Amen 26-3 x BIRC Bonnie 18-3
---
---
---
Bred By:
Shipley Swine Genetics
Owned By:
Shipley Swine Genetics
He Man is one of the toughest made, heaviest boned, most correct herd boars that I have seen of any breed. He is wide and square, big ribbed with lots of center body. Length of hip and design of hip is ideal. His back legs are huge with excellent base width up front and monster big blades. His bone is flat and his feet are big and square. Pastern strength is excellent and he is 7-7 on the underline. We love the way his muscle hangs on him. His dam came from Ernie Birchmeier (MI) and was the Champion Gilt at the 2020 IN State Fair. She is sired by Amen and out of Ernie's old King Indy sow who has produced the Champion or Reserve Champion at the IN State Fair 8 years in a row. He Man's dam, 12-7, has had 4 litters (43 pigs total) and is an excellent brood sow. Meat quality should also be ideal.