Guarantee Settle and Overrun Pricing Available
---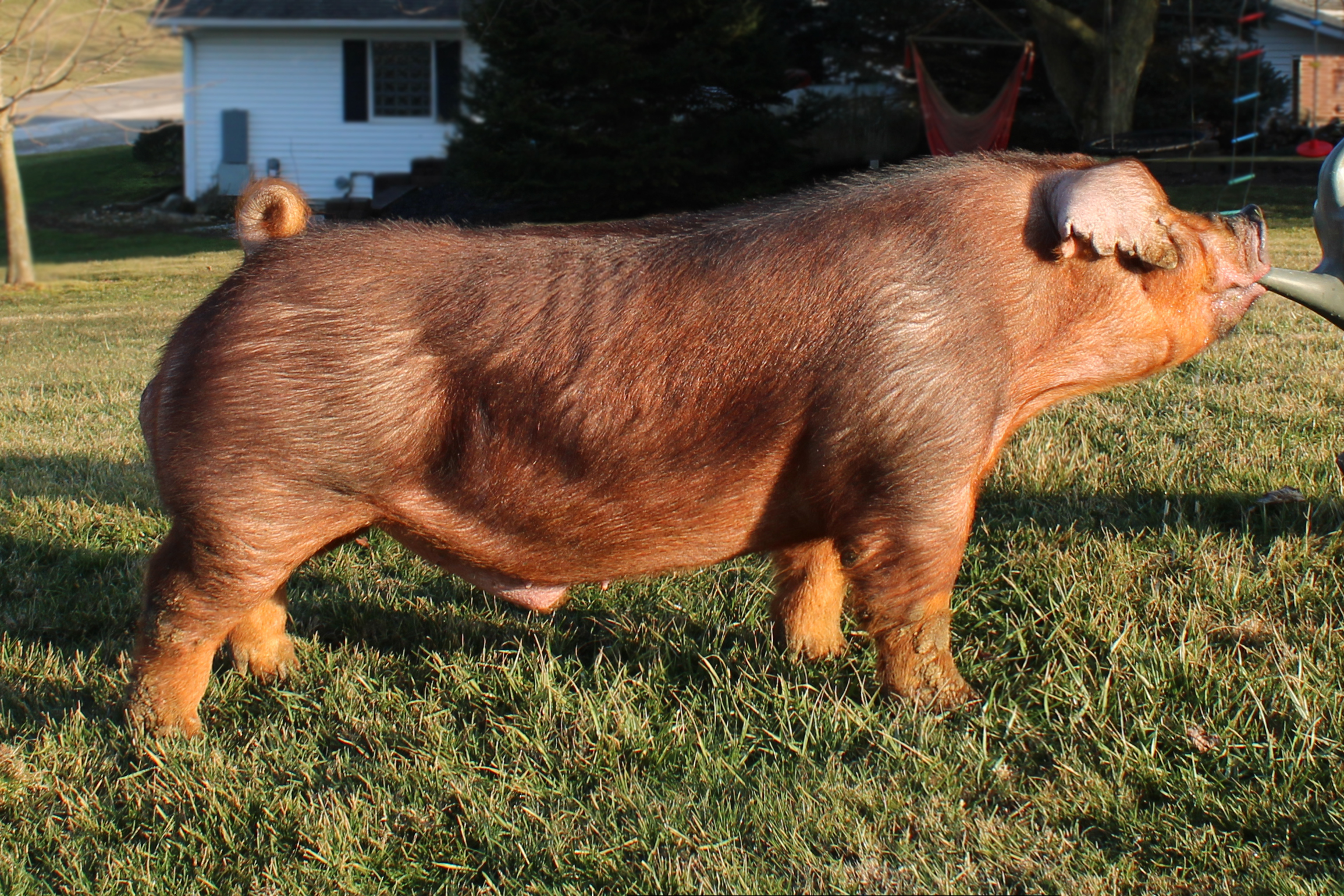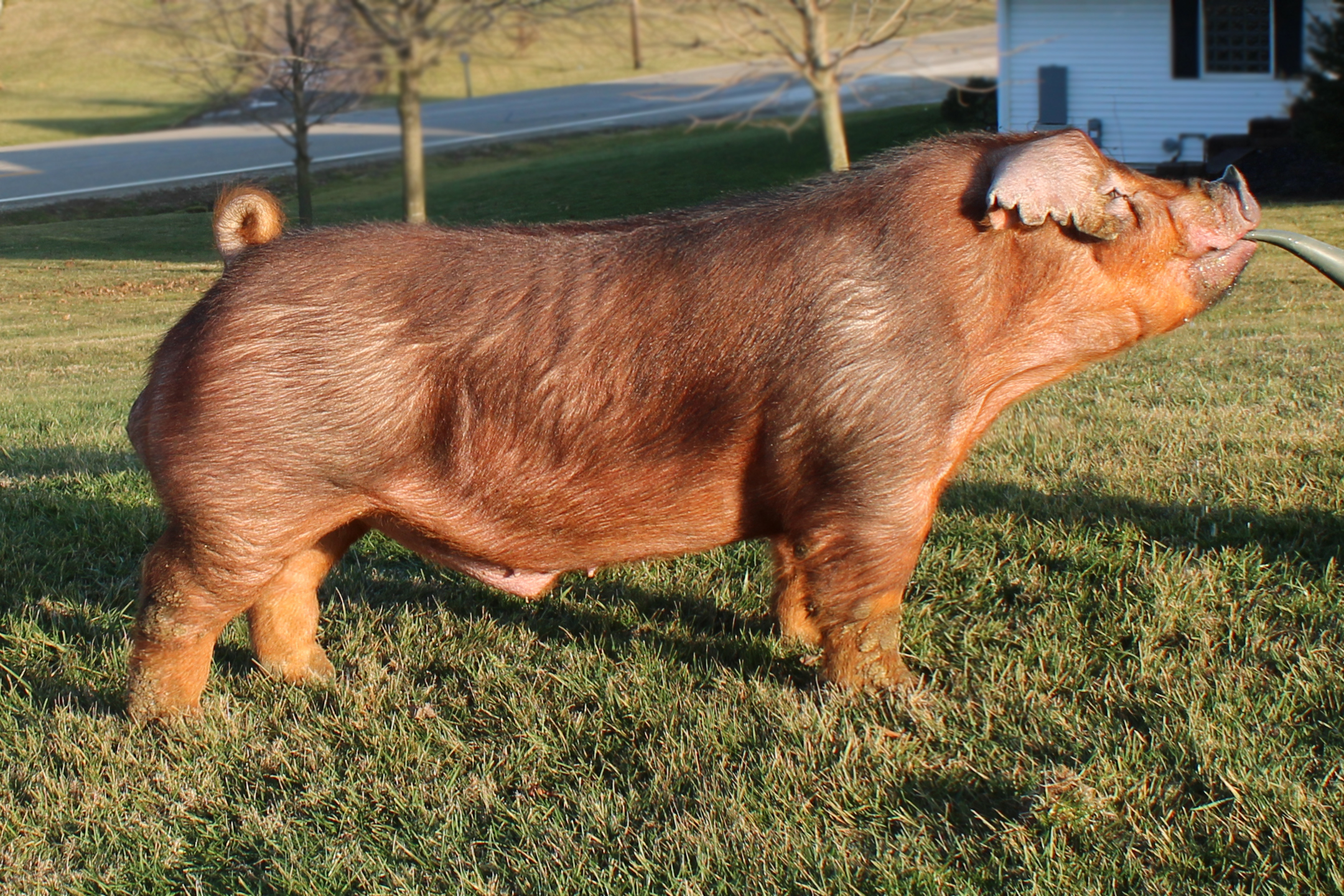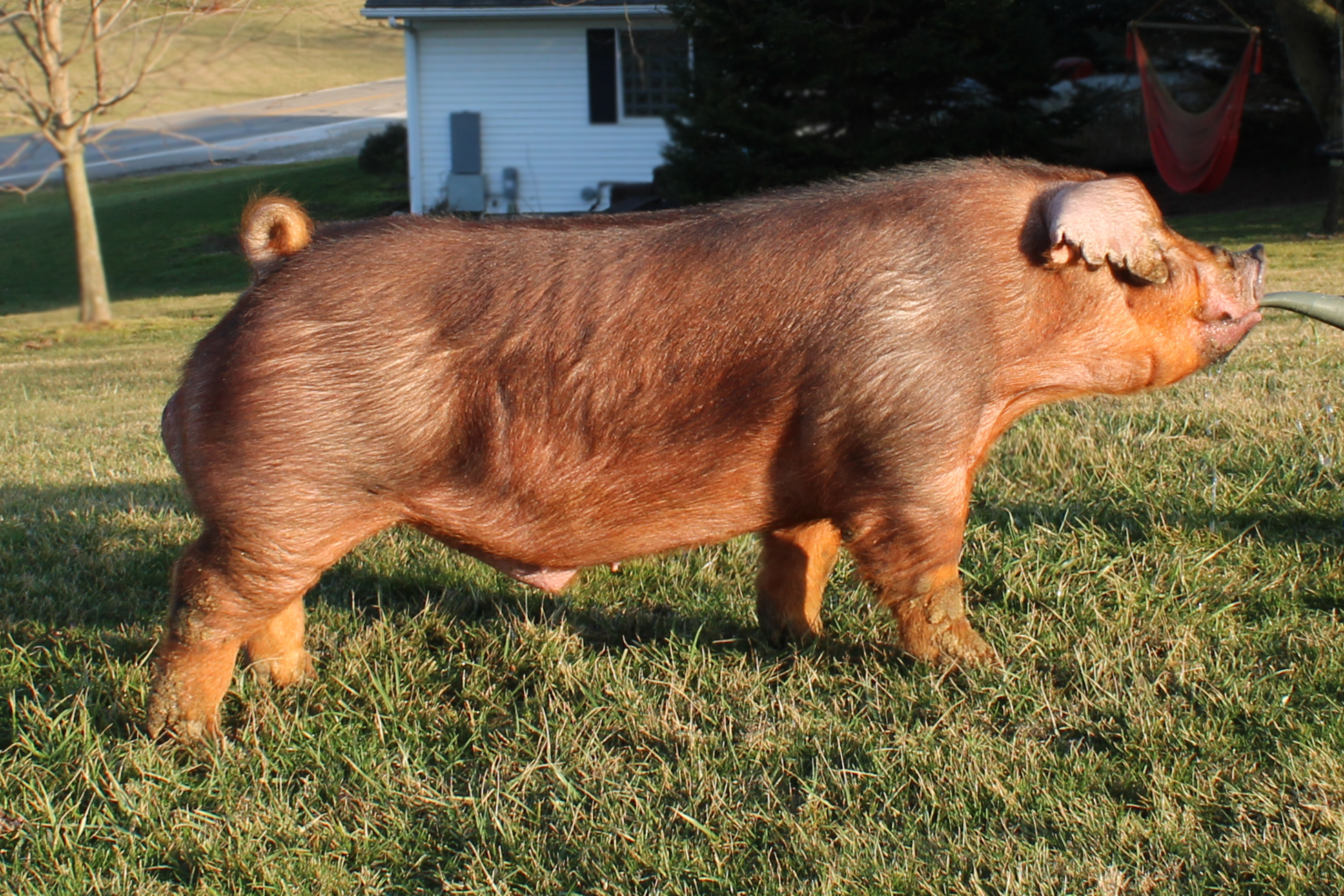 ---
Full House
$50/Dose
Sire:
LSNB9 76 x JTSG8 Jimmy T
Dam:
SDH1 Ms Radical 223-14 x BEYE0 Draft Pick x SDH9 Ms Radical 266-5
---
---
---
Bred By:
Shipley Swine Genetics
Owned By:
Shipley Swine Genetics
One year ago in Belton, TX at the National Show, we saw several really good Duroc gilts sired by 76. We test mated him on 3 different sows and got the 226 litter and the boars and gilts out of this litter are big time! We decided to put two boars from this litter in the boar stud. Full House is a little more moderate littermate but still way big enough. He's big bladed, heavy boned and strong pasterned. He has ideal soundness with a great hip and hind end with big back legs. Study this guy's rump shot, he is wide and extremely square with lots of loose hanging muscle. He has a big thick square top with a big deep loin. He is tall fronted and opened up with lots of rib and center body. He was raised on slats in a group of 25 and was 140 days to #250. His dam, grand dam and great grand dam are super special. They generate better pigs, farrow easy and milk hard. There are 3 generations of great sows lined up in this one!