Guarantee Settle and Overrun Pricing Available
---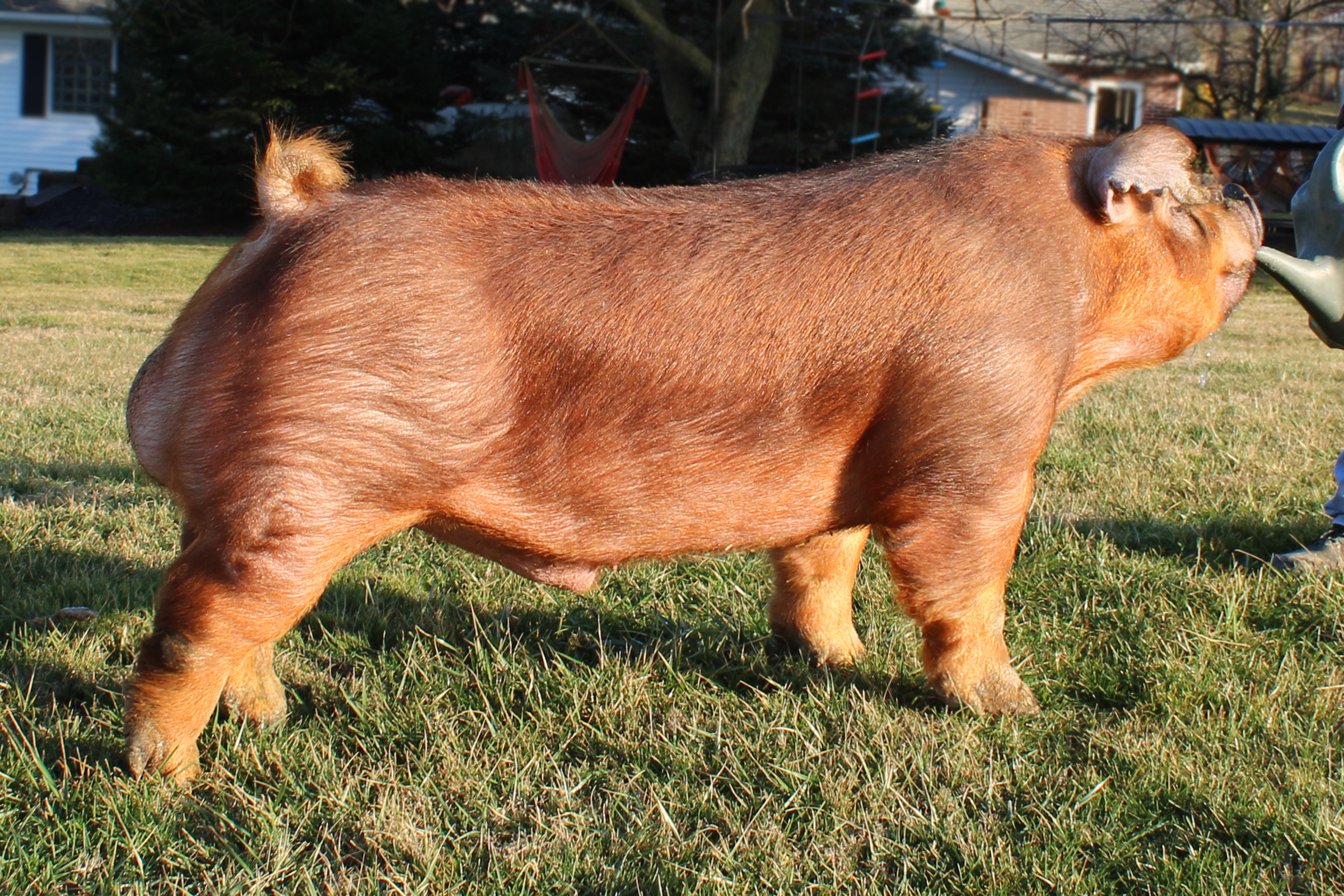 ---
Royal Flush
$100 /Dose - (Guaranteed Settle)
Dam:
SDH1 Ms Radical 223-14 x BEYE0 Draft Pick x SDH9 Ms Radical 266-5
---
---
---
Bred By:
Shipley Swine Genetics
Owned By:
Shipley Swine Genetics
Royal Flush is a littermate to Full House and we think they are both big time out of a tremendous litter! Their littermate sisters all stayed here. This guy is bigger framed, huge bladed and heavy boned. He is tall fronted with excellent feet and legs. He doesn't have as much body thickness as Full House but he is still thick and big ribbed. He has a big full rump with lots of eye appeal, excellent foot quality and excellent underline with 7-7 high quality teats. He is bold headed and clean necked. He is backed by 3 generations of great sows that farrow easily, milk hard and generate better pigs. This pair of littermates will make Durocs better!