Guarantee Settle and Overrun Pricing Available
---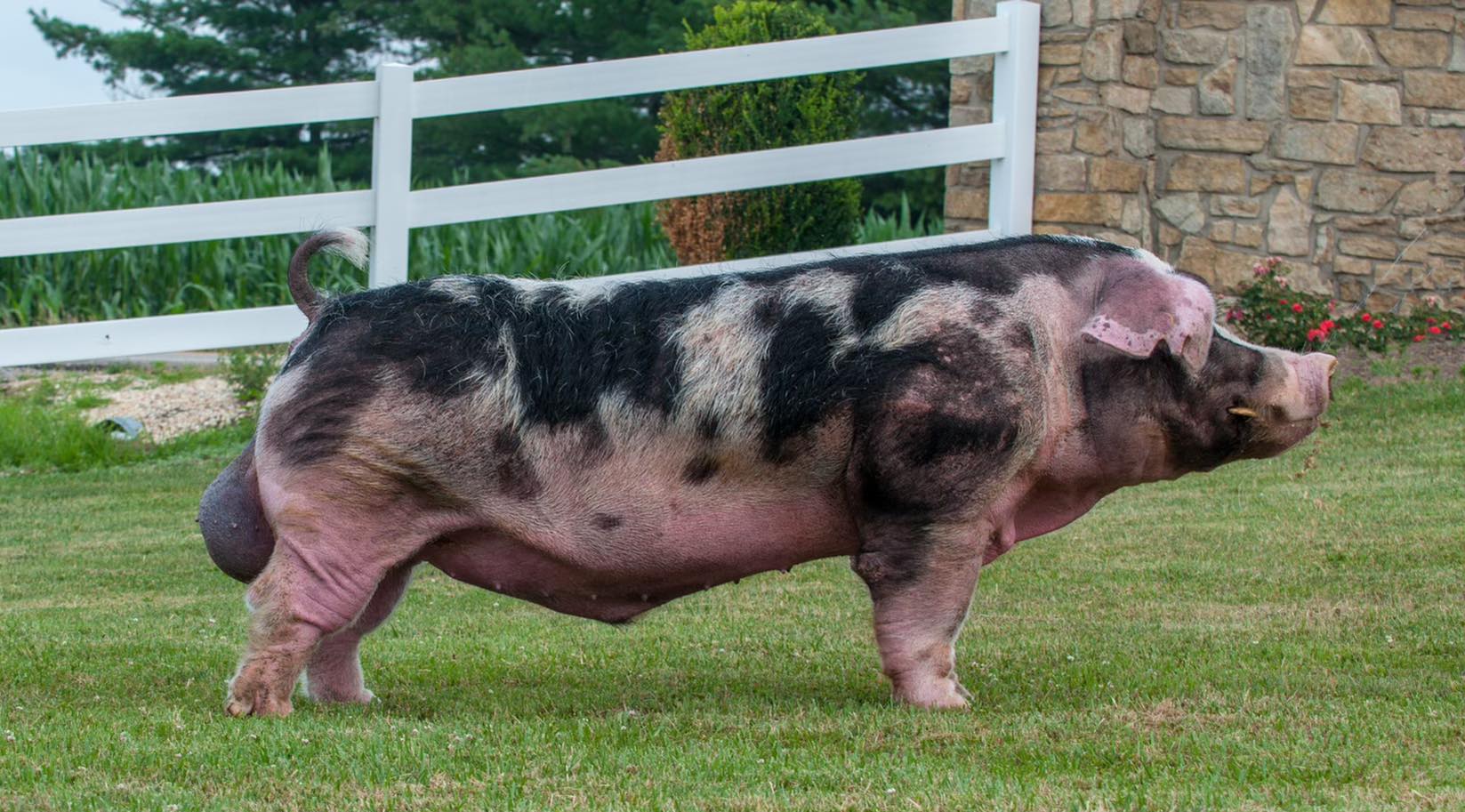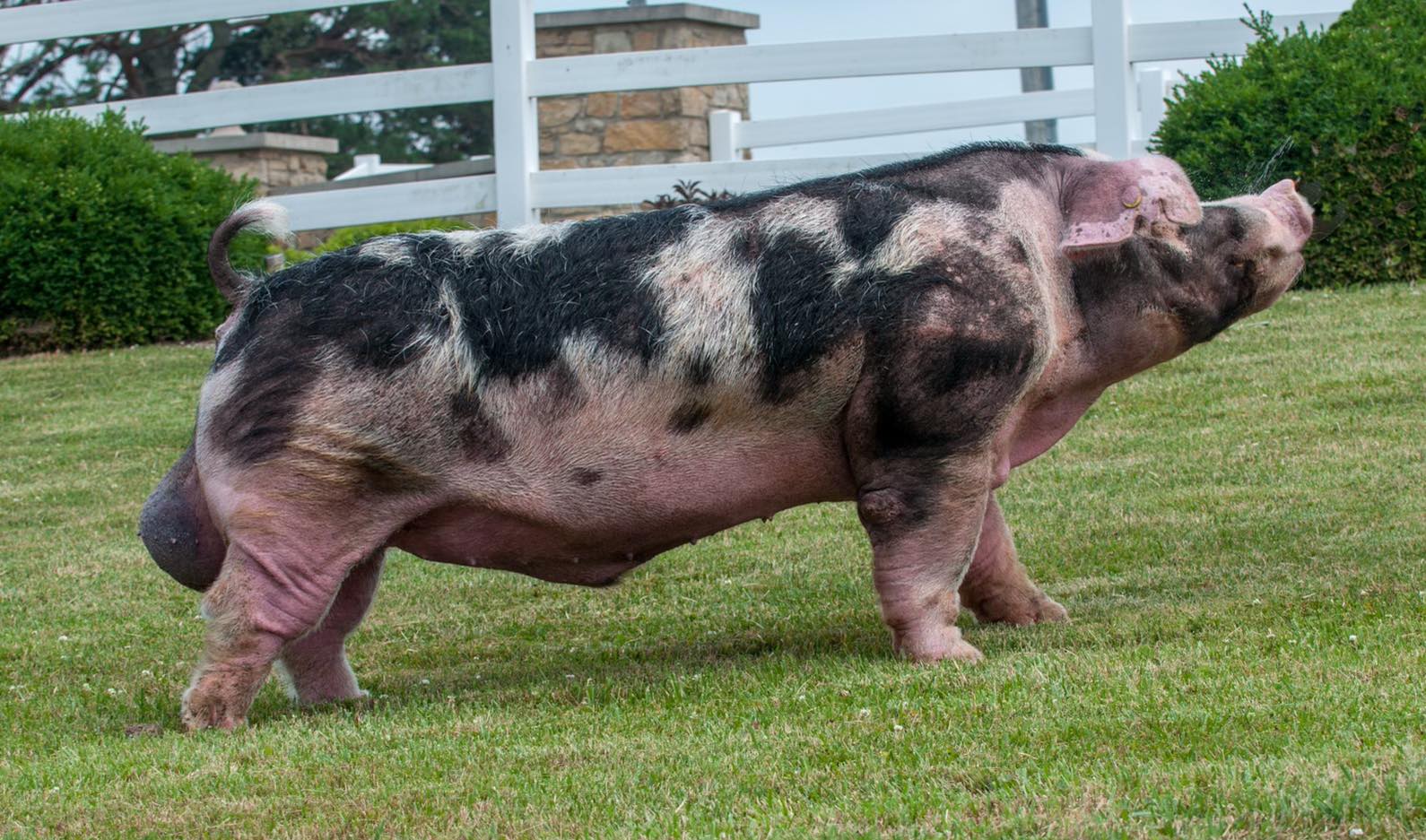 ---
Back Road
$100 /Dose - (Guaranteed Settle)
Sire:
STNY6 Potty Mouth x Loud Mouth 14-2
Dam:
INS6 Ms SS x BAJ4 Road Trip
---
---
---
Bred By:
CKL Spots (Bobby Listen)
Owned By:
Sharrett Family Farm, Leased to Shipley Swine Genetics
This guy is over 5 years old and is still super impressive! Study his picture. He is athletic as you can make one at 700+ lbs. He has ideal structure with excellent width and design. He is long hipped, long fronted with ideal pastern strength and flat made massive bone. This guy will make tremendous females. We love finding older boars with this kind of structure, integirty and backed by generations of sow power. This guy is over 5 years old and still producing high quality semen. Back Road will be a major player in producing high quality spot pigs but needs to be used hard to make great females.