All Showpig Semen is 50% off!
---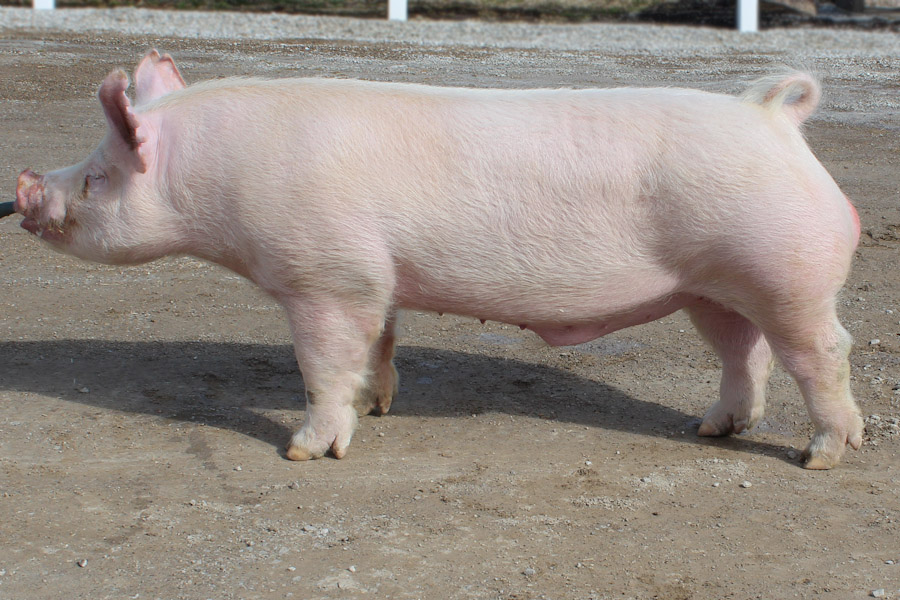 ---
Pay Dirt
$50 /Dose - (Guaranteed Settle)
---
---
---
Bred By:
Shipley Swine Genetics (OH)
Owned By:
Shipley Swine Genetics (OH)
Pay Dirt is from a great litter! We sold 3 littermate boars and 7 littermate gilts as bred gilts. All 10 were very successful. The dam of Pay Dirt has weaned 71 pigs in 6 litter. The grand dam of Pay Dirt 126-13 has farrowed 110 pigs in 8 litters. That is a 13.75 average on 8 litters! His pedigree combines two of the best Yorkshire boars we have used in the last 10 years (Pathfinder and Buzz Saw). Pay Dirt is super complete, long bodied, level topped with a nice rib shape and 7-7 underline. He has plenty of muscle, nice width and is absolutely phenomenal on his feet and legs. He is super clean jointed with strong pasterns and big square even toes.The guy will make excellent Yorkshires!