Guarantee Settle and Overrun Pricing Available
---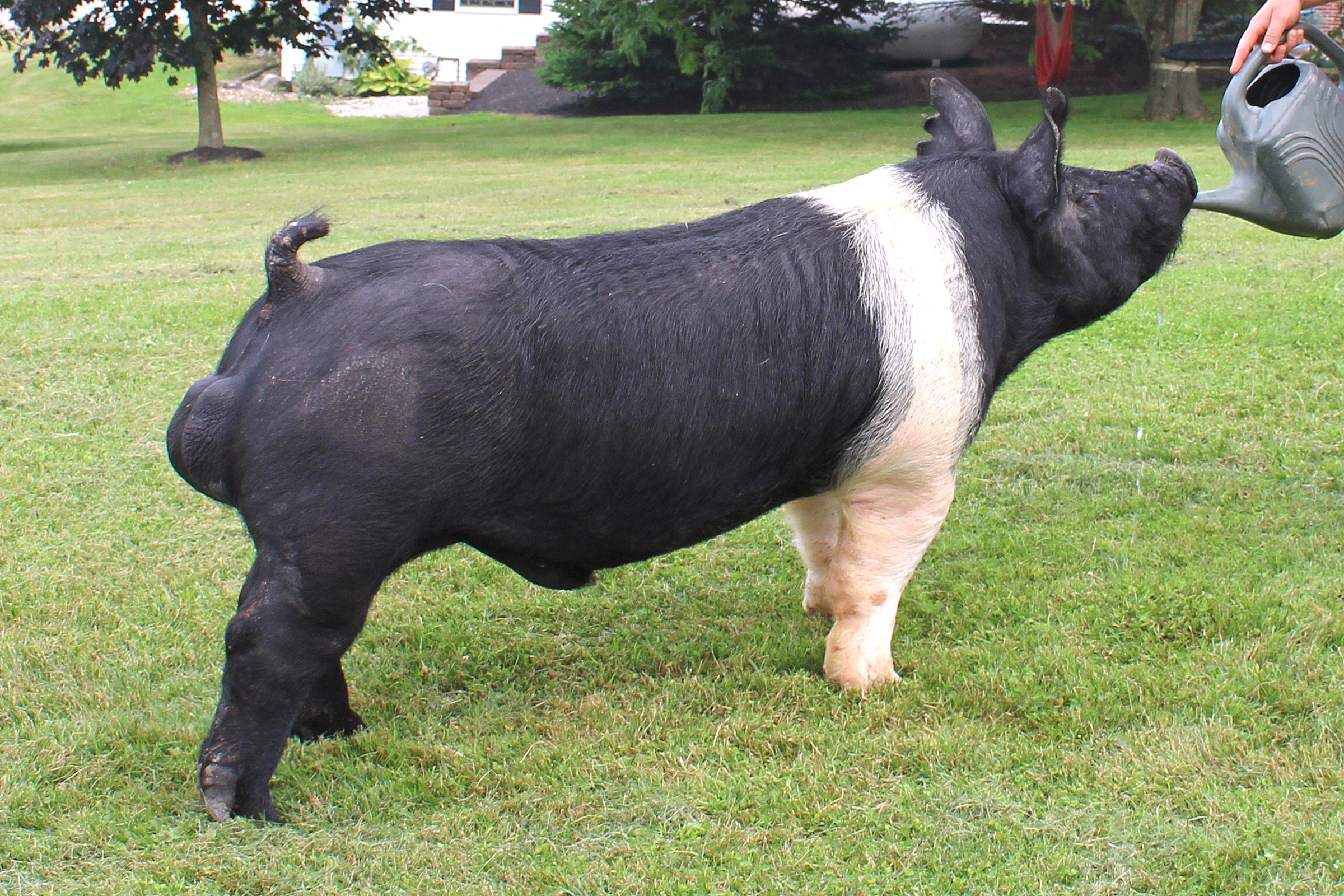 ---
High Tide
$100 /Dose - (Guaranteed Settle)
Sire:
DPF7 High Horse 36-5
Dam:
DPF0 Special 32-12 x JDB7 Sustain 72-2 x DPF8 Special 32-5
---
---
---
Bred By:
Drake Purebreds, IN
Owned By:
Shipley Swine Genetics
If you are serious about making Hampshire females that will breed easy, have large litters and raise them all, you need to use High Tide! This guy has the perfect skeleton, tremendous feet and legs, extra big rib cage and stands way above average bone. He is a tall fronted, big bladed, heavy structured Hampshire boar that will sire growth and longevity into his offpring, and 14 perfect teats. He has the ability to sire sows that will last 8-12 litters and ween huge litters of pigs. Because of his structural correctness; if bred to trendy type show pigs, his offspring will produce high quality show pigs!