Guarantee Settle and Overrun Pricing Available
---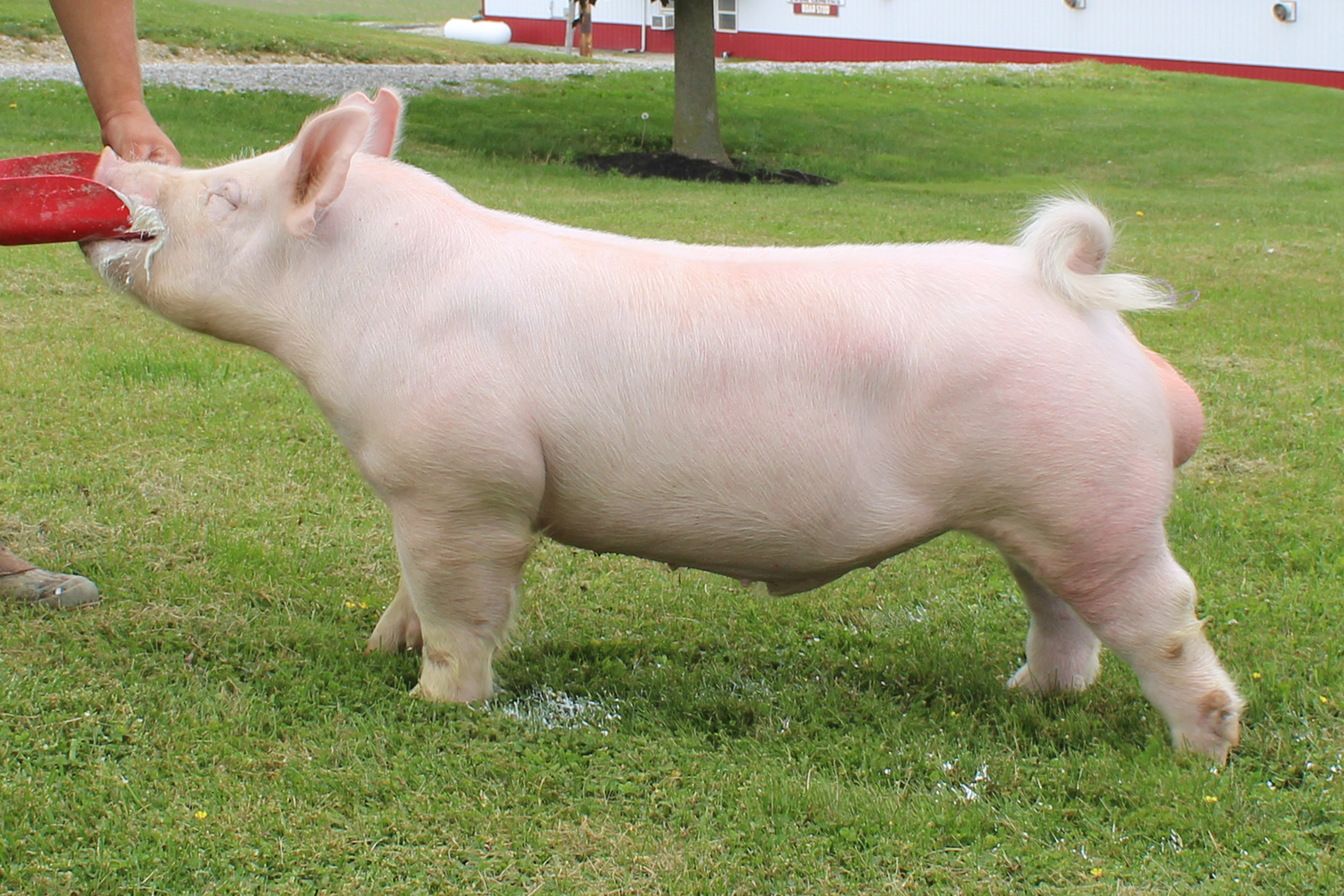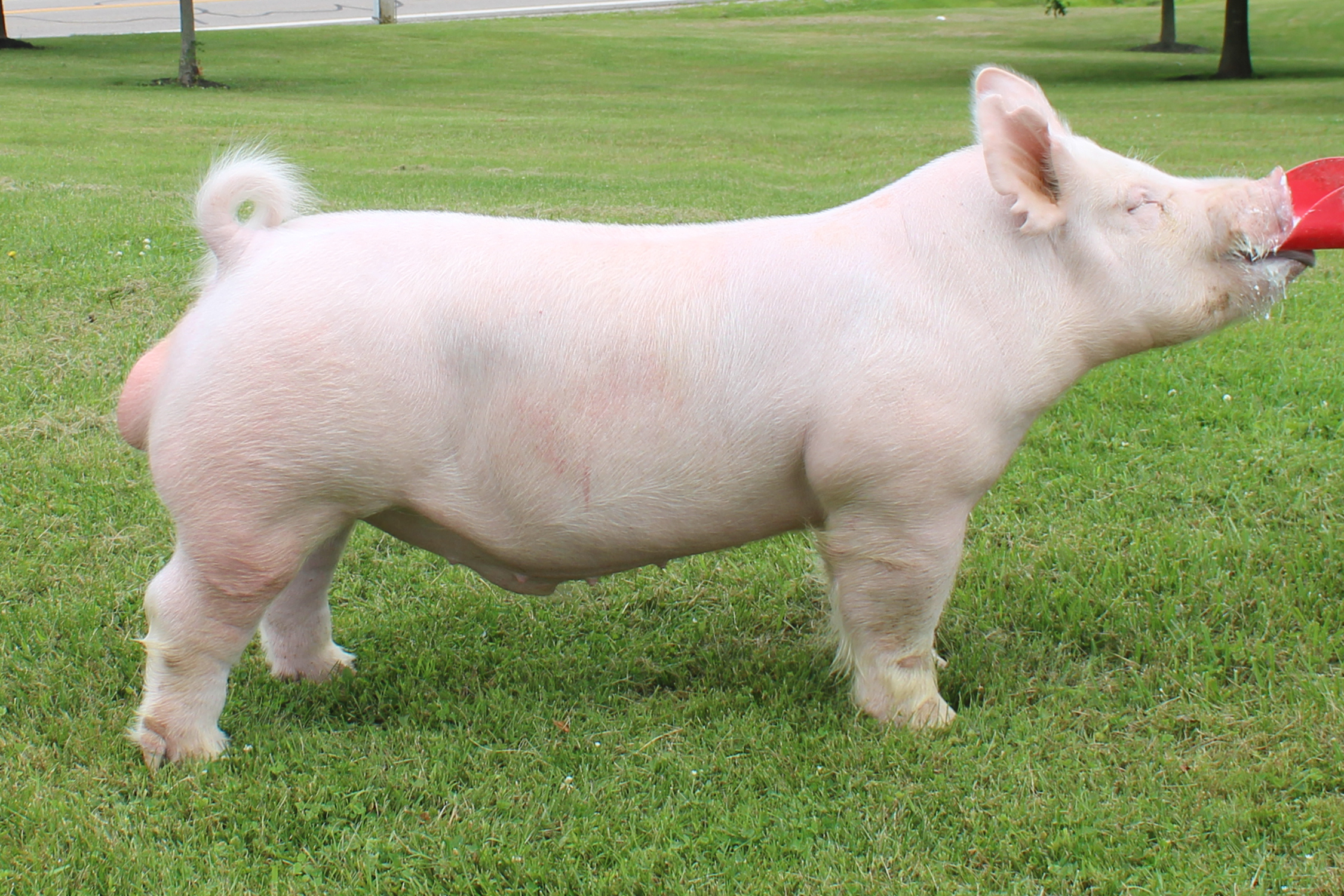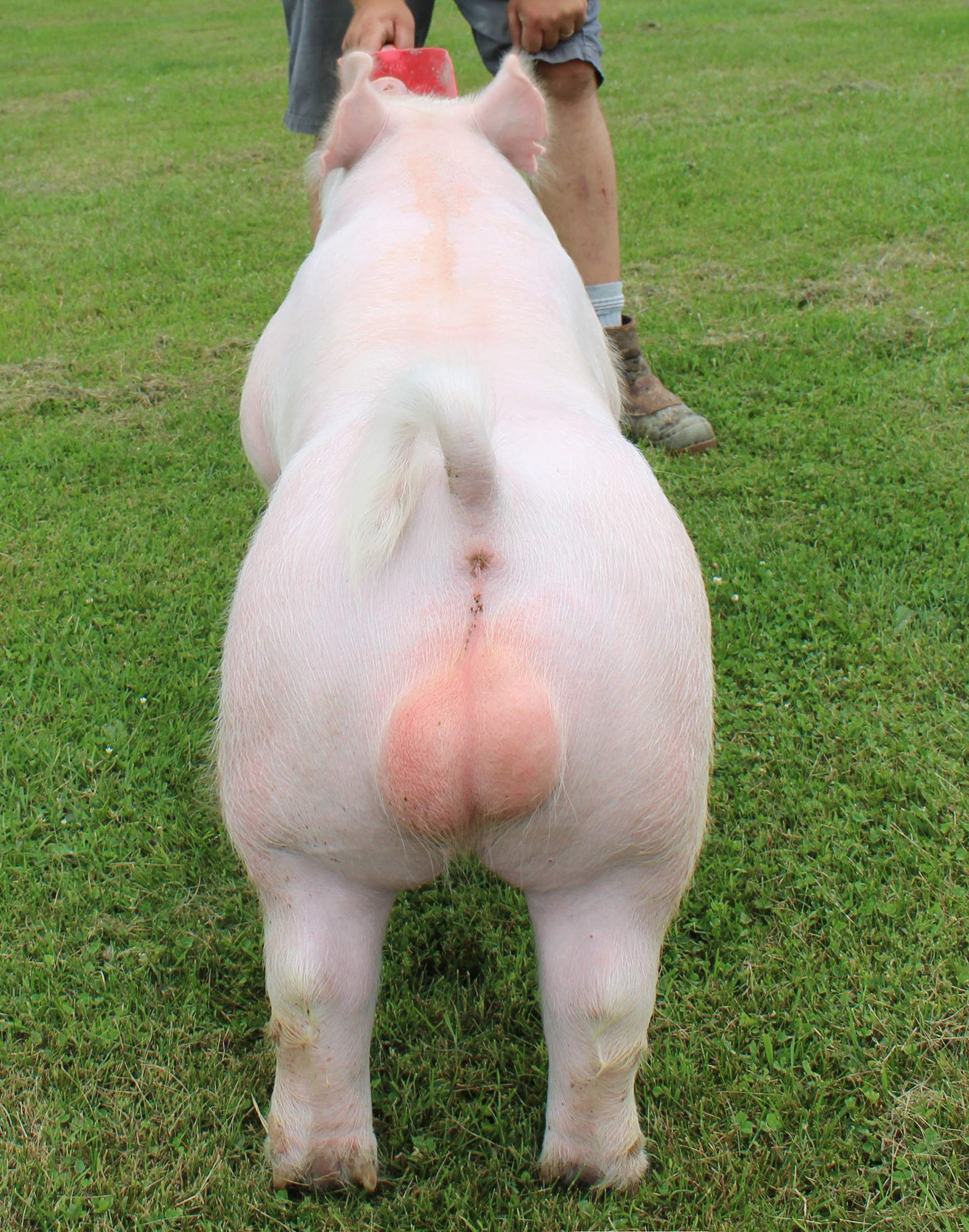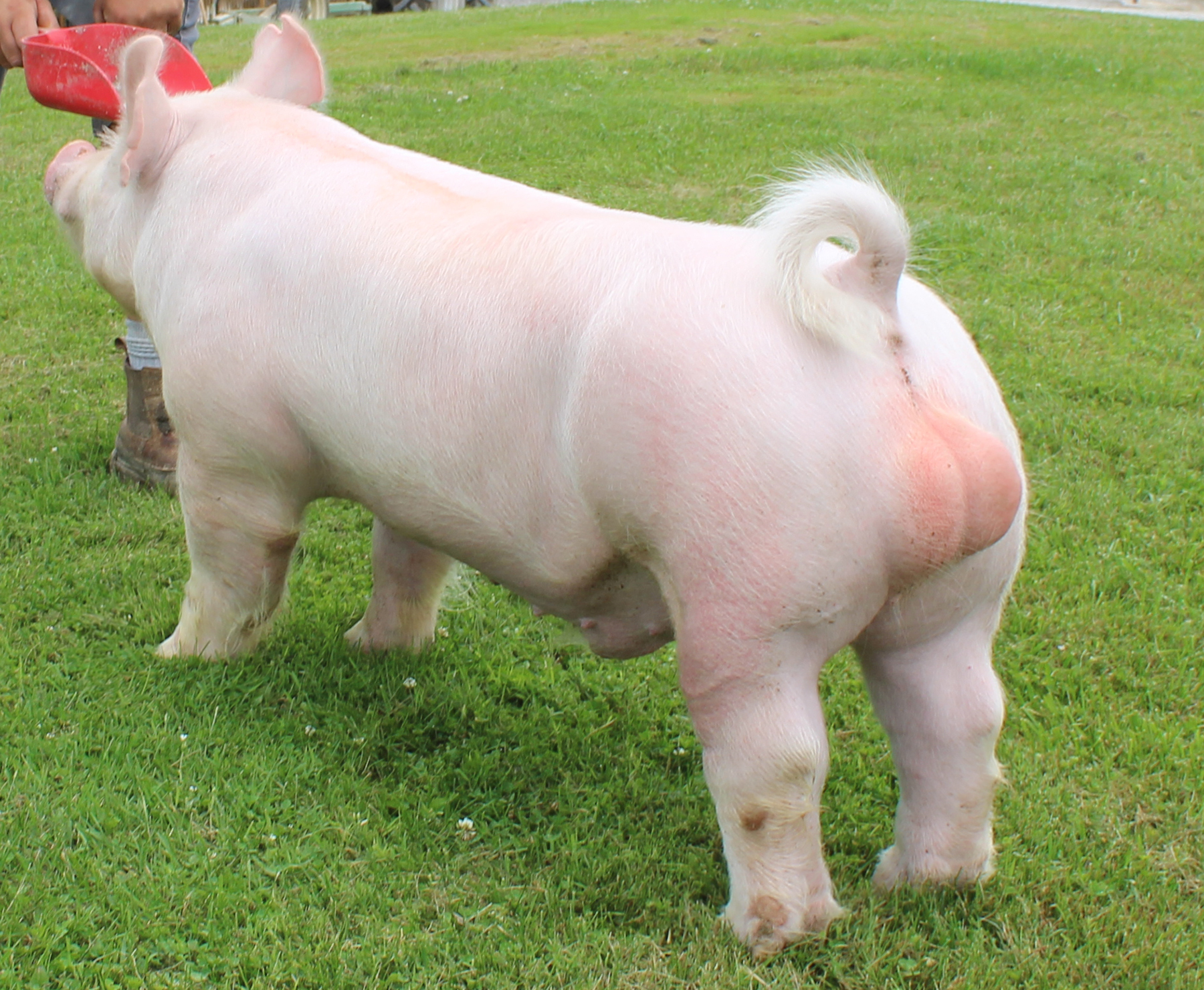 ---
Afterglow
$150 /Dose - (Guaranteed Settle)
Sire:
TBRO1 Crazy Eyes 117-3 x SHGO Roots 8-6 x XTBRO Miss Dasher 2388
Dam:
ABF Brook 25-8 x 1EAS9 Big Step x ABF9 Brook 19.4
---
---
---
Bred By:
Johnson Coy Genetics, IN
Owned By:
Shipley Swine Genetics
This Yorkshire hit us really hard! He was our pick of the Yorkshire boars in the 2023 NSR Draft Sale. Finding that good Yorkshire boar that will add power and width while not screwing anything up has been pretty challenging the last couple of years and we are glad to put this addition in the stud! This guy is moderate plus and is stout to the ground front and rear. He is huge bladed with big back legs, body thickness and rib with extra squareness and shape. Afterglow will work really good on those sows that need downsized a touch and a quicker maturity pattern. His length of hip and muscle pattern behind should allow his daughters to pig with ease and he still has power to make champion boars, barrows and gilts!